Well, ok then. This was an interesting week. There were a few fairly expected results, one that was a bit of a larger margin than most were expecting, and then one game that was a surprise blowout.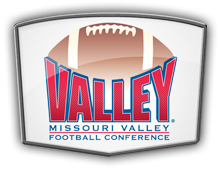 To see what I mean, let's start with the scores:
#37T Missouri State – 7
#35T Northern Iowa – 61
#35T Illinois State – 24
#24 South Dakota – 27
Indiana State – 22
Southern Illinois – 14
#11 Youngstown State – 10
#7T South Dakota State – 24
#3 North Dakota State – 21
#13 Western Illinois – 13
My reviews are going to a be a bit shorter than usual this time due to lack of time to work on them on Sunday (I'm a lifelong Cubs fan…I was kinda busy Saturday night and pretty much slept all of Sunday).
---
#37T Missouri State at #35T Northern Iowa
So, last week, if you happened to read my MVFC preview article, you might remember (or if you didn't, here's kinda what I said) that I said that Northern Iowa had been having some serious offensive struggles, mostly because (and this is not at all "news" to many of the UNI fans) the quarterback was essentially a decent RB who could also sometimes throw the ball, but that "QB Aaron Bailey would probably actually be better as a RB than as a QB". In my prediction, however, I did not take into consideration the possibility of just sitting Bailey and starting the next QB, Dunn. To be honest, even if I knew that they were starting Dunne over Bailey, I pretty much would have just thought the result would be about the same and putting it down as a "well…can't really do much worse, can he?". Well, for myself and anyone watching the game, the "can't do much worse" very quickly turned into…
The first play from scrimmage started off poorly for Missouri State, throwing an interception that was taken back to the MSU 2 yard line. UNI wasn't able to get it across the line though, settling for a FG. MSU's next possession ended in a punt (in fact,..unless otherwise stated, just assume all of MSU's possessions ended in punts). UNI on the other hand, well, here's how the rest of the half went for them:
6 plays, 71 yards – TD
5 plays, 61 yards – TD
7 plays, 79 yards – TD
5 plays, 90 yards – TD
11 plays, 67 yards – FG
In that time frame, MSU would end up putting together a decent drive that ended in a TD, which made the score at halftime 34-7. UNI had put up 369 total yards of offense in the first half alone. For comparison, they had been averaging 336.7 total offensive yards per game up until this game, only exceeding 369 yards twice (398 vs SIU, 378 vs USD) and only exceeding 34 points in an entire game once (42 vs SIU)….and this was just the first half. UNI kept pushing through the 3rd half before letting off the gas in the 4th. They put up "only" 79 yards of offense in the 3rd, although it accounted for another 20 points in large part to two defensive pick-6's. For the most part, UNI would spend the 4th quarter running the ball down the middle just to finish up the clock, but they did end up getting one more TD on a 14 play drive (of which 11 were just QB handing off to RB J'Veyon Browning for a run). In that time, outside of the two interceptions that the UNI defense returned for TDs, MSU would miss a 34-yard field goal attempt, and punt 4 times, making the final score 61-7.
So, UNI QB Eli Dunne is good…possibly really good. It's way to early to be crowning him the "second-coming of Carson Wentz" or anything, but it's obvious that the UNI offense is WAY more effective with Dunne leading it. Dunne would finish the game with a total of 418 yards passing (first time a UNI QB has passed for 400+ yards in 7 years) and 2 TDs and would receive the MVFC Offensive Player of the Week award. A large chunk of the yardage went to RB Trevor Allen, who had 108 yards receiving (on 2 passes) and 1 TD. WR Daurice Fountain had 87 yards, and WR Jalen Rima had 68 and a TD. RB J'Veyon Browning rushed for 50 yards and a TD, and RBs Tyvis Smith and Michael Malloy each had 35-40 yards and 1 and 2 TDs (respectively). LB D'Shawn Dexter led the team with 8 tackles and DL Karter Schult had 5 tackles and 1 sack. DB A.J. Allen had the first interception taken back to nearly a pick-6, and LB Duncan Ferch and DB Elijah Campbell each had pick-6's in the 3rd quarter.
Missouri State QB Brodie Lambert would finish with 103 passing yards, 1 TD, 2 interceptions, and 3 sacks. QB Michael Briggs would also throw an interception. TB Jason Randall would lead the team with 35 receiving yards and their only TD, as well as 36 yards on the ground. TB Calan Crowder would lead the team with rushing yards with 39. LB Dylan Cole had 13 tackles.
Northern Iowa moves to 2-2 in the conference, and 3-4 overall (and despite the win, many UNI fans are mourning what "could have been" with Dunne at the helm for the entire season so far) and will test their newfound offense against North Dakota State next weekend. Missouri State falls to 1-3 in the MVFC, and 3-4 overall and heads home to take on Southern Illinois next weekend.
---
#35T Illinois State at #24 South Dakota
A couple of fairly evenly-matched teams this time…ISU with a little better passing offense and USD with a little better running offense. The game started off with a USD 29-yard FG, which ISU responded to with a 17 yard TD run on their next possession. The next couple of USD possessions would result in TDs while holding ISU to punts. A few drives later, ISU would thrown an interception, which USD would drive down the field with, turning into another TD, making the score 24-7 and giving the Coyotes their biggest lead of the game. ISU would get a 44-yard FG and then a TD a couple of drives later to make the halftime score 24-17 USD.
In the second half, South Dakota was throw an interception, which ISU fumbled back to them 6 plays later on. USD would pick up a 39-yard FG a little while later, and then it was mostly just 3-and-outs for both teams until an ISU TD about midway through the 4th, pulling them within 3 points. Eventually ISU would have to go for it on 4th down, but an incomplete pass would turn it over, essentially ending the game with a final score of 27-24, South Dakota.
Coyotes starting QB Chris Streveler didn't play (still dealing with concussion issues, I believe), so backup QB Ryan Saeger was in for a little bit, throwing for 42 yards. He was knocked out of the game early on though, so R-Fr. QB Austin Simmons took over, throwing for 205 yards, 2 TDs, and 1 interception and running for 36 yards and earning the MVFC Newcomer of the Week award. WR Donovan Riley caught 64 yards and 1 TD, and WR Tacari Carpenter caught 59 yards and a TD. RB Trevor Bouma ran for 55 yards and RB Michael Fredrick ran for 24 and a TD. LB Jet Moreland finished with 12 tackles, 1.5 for loss, and a fumble recovery, and DB Jacob Warner had an interception taken back for 28 yards. Special teams standout Miles Bergner went 2-2 on FGs hitting from 29 and 39, as well as kicking 7 punts that averaged 50 yards per punt and snagging him the MVFC Special Teams Player of the Week award.
Illinois State QB Jake Kolbe threw for 241 yards, 1 TD, and 1 interception and was sacked 3 times. WR Spencer Schnell caught for 83 yards, WR Anthony Fowler caught 72, and WR Christian Gibbs caught 61 and a TD. RB DeMarco Corbin ran for 108 yards and a TD and RB James Robinson also had a rushing TD. LB Alejandro Rivera led the team with 12 tackles, and S Mitchell Brees had 9 tackles w/ 1 for loss. DB Davontae Harris had a forced fumble and an interception to go along with 5 tackles. Punter Reece Attard would average 42 yards on 6 punts.
South Dakota is now 3-1 in the conference and 4-3 overall and will host Western Illinois next weekend. Illinois State drops to 1-4 in the MVFC and 3-5 overall and will continue what has been a disappointing season so far with a home game against conference "top dog" South Dakota State next weekend.
---
Indiana State at Southern Illinois
Outside of Sycamore and Saluki fans, I'm not sure there was much interest in this game going into it, considering both teams were sitting pretty low in the conference rankings. For the most part, the game lived up to the "hype". In the first quarter, SIU was able to get on the board first with a TD and later ISU got their first points off a 44-yard FG. Otherwise, each team had a fumble, each had a missed FG, and everything else was punts or turnovers on downs. In the second quarter, SIU would miss another FG, and then later, ISU took the lead with a 9-yard TD pass to put them ahead 10-7 going into halftime. In the second half, it was punts back and forth until ISU would get a 12-yard TD pass (missed XP) to put them ahead 16-7. Turnovers on downs for both sides would take them into the 4th quarter. ISU would hit an 85-yard TD pass early in the 4th, putting them ahead 22-14, but then SIU would respond with their own TD drive, highlighted by a 54-yard pass, and a FG attempt->roughing the kicker penalty->first down, which would bring the score to 22-14. A few drives later, and an ISU missed 22-yard FG would keep the score the same until the end, with the Sycamores claiming the fairly ugly victory.
ISU QB Isaak Harker threw for 336 yards and 3 TDs in the win. WR Miles Thompson would end up with 147 receiving yards and 1 TD, while WR Robert Tonyan caught for 131 yards and 2 TDs. RB Dimitri Taylor led the team with 79 rushing yards. LB Jameer Thurman finished with 13 total tackles in the game, and LB Katrell Moss had a fumble recovery.
SIU QB Josh Straughan threw for 250 yards, but was sacked 4 times. QB Matt Desomer threw 3 passes for 14 yards and ran for 40 yards and 2 TDs. WR Ryan Sousa caught 72 yards on 3 catches. LB Chase Allen led the team with 9 tackles, 1 for loss. DE Khari Waithe-Alexander had 1 sack and a forced fumble.
Indiana State moves up to 2-3 in the conference, 4-4 overall, and will head over to Youngstown State next weekend. Southern Illinois falls to 0-4 in the MVFC and 2-5 overall and will play at Missouri State in another "Battle for the Bottom" next weekend.
---
#11 Youngstown State at #7T South Dakota State
Now we move from "ugly game of the week" to all-around "FCS Game of the Week" with the Youngstown State Penguins and their "brick wall" of a D-line going against the passing attack of the South Dakota State Jackrabbits. With both teams heading in undefeated in the MVFC, the winner of this game would earn the top spot in the conference at this point in the season.
SDSU got out to an early lead in the game thanks to a TD on the first drive headlined by a 61-yard pass. Three plays later and YSU would throw an interception that was taken back to the YSU 4 yard line. One TD pass later and SDSU was already up 14-0. YSU would end up with a 28-yard FG to give them a few points in the first quarter, but from then on it was mostly defense on both sides of the ball. In the second quarter, SDSU would hit a 20-yard FG to put them ahead 17-3 going into halftime. In the second half, YSU would fumble on their first drive, which SDSU would turn into another TD. YSU would finally find the end zone late in the 4th quarter on a 2 yard TD run, but it was too little, too late, as the Penguins would fall 24-10.
SDSU QB Taryn Christion threw for 189 yards and 2 TDs with 1 interception and would run for 60 yards. TE Dallas Goedert caught 108 yards of passes and WR Jake Wieneke would catch for only 33 yards but did get a TD. WR Connor Landberg would make one catch, but it was a 4-yard TD catch. RB Brady Mengarelli ran for 74 yards and a TD. LB Jesse Bobbit had 10 total tackles, and LB Christian Rozeboom had 6 tackles, ½ sack, a forced fumble, and an interception returned for 26 yards. DT Kellen Soulek had 5 tackles including 2 sacks and a pass breakup, earning him the MVFC Defensive Player of the Week award.
Youngstown State QB Ricky Davis passed for 115 yards and 1 interception as well as running for 45 yards. QB Nathan Mays also got playing time, throwing for 37 yards and running for 30. WR Damoun Patterson led the team with 31 receiving yards. RB Martin Ruiz led the team with 50 rushing yards and 22 receiving yards. RB Tevin McCaster ran for only 6 yards but picked up YSU's only TD. SS Jameel Smith led the team in tackles with 11 and LB Armand Dellovade had 10, including 2 for loss. FS LeRoy Alexander had an interception, and DT Savon Smith would pick up a fumble recovery.
South Dakota State is now sitting at the top of the conference at 4-0, with a 5-2 overall record and will head down to Normal to take on Illinois State next weekend. Youngstown State is still in good position at 3-1 in the conference and 5-2 overall and will head back home to take on Indiana State next weekend.
---
#3 North Dakota State at #13 Western Illinois
In the late game, which was also something of a secondary "FCS Game of the Week", the Bison headed to Macomb to play the Leathernecks. NDSU got on the board first with a 63 yard TD drive that included a 48-yard pass. WIU responded by driving down the field well, but was unable to get the final yard to make the TD, settling for a FG. The next drive, NDSU threw an interception, but again WIU was unable to get into the end zone, settling for a 28-yard FG to make it 7-6 Bison. In the second quarter, NDSU put together two TD drives to make the halftime score 21-6. In the second half, NDSU was held to a punt and WIU was able to put together their own TD drive, bringing them within 8 points, 21-13. NDSU threw another interception, but WIU was unable to get points, missing on a blocked 33-yard FG. In the 4th, NDSU had their own 28-yard FG blocked. The Western offense then essentially fell apart, fumbling the ball on 4th and goal from the NDSU 1 yard line, throwing an interception three plays into their next drive, and then another interception on the first play from scrimmage their next drive (down by 8 with less than a minute left…they were just going for it at that point). To WIU's credit, their defense was able hold NDSU's offense scoreless in the second half.
In my preview I mentioned how both teams were VERY good at time of possession. Well, Western won that battle, holding onto the ball for 32:25 of the game, although part of the reason that the Leathernecks have a large TOP is because when they score, it's often a long drive down the field, but when their opponents score, it's a short drive, including a long pass, that only takes a minute or two. Western had trouble stopping the run, giving up 197 yards on the ground, but turnovers and missed opportunities killed the Leathernecks chances of coming away with a win (2 times getting to the 1 yard line but not getting a TD, and having a FG blocked).
North Dakota State QB Easton Stick threw for 160 yards, 1 TD and 2 interceptions and ran for 45 yards. WR Darrius Shepherd caught for 74 yards, and TE Jeff Illies caught 37 yards and a TD. RB King Frazier ran for 89 yards and 2 TDs. DT Nate Tanguay led the team in tackles with 9. LB Pierre Gee-Tucker had 8 tackles and a fumble recovery. CB Jalen Allison had 6 tackles including 1 sack and an interception, and FS Trey Dempsey also had an interception.
Western Illinois QB Sean McGuire finished with 183 passing yards, 2 interceptions, and 2 sacks as well as leading the team in rushing yards with 37. RB Jamie Gilmore had 13 net yards but did pick up a rushing TD. WR Lance Lenoir was held to 61 receiving yards and WR Joey Borsellino had 41. LB Brett Taylor finished with 14 tackles including 1 for loss and DB David Griffith had 8 tackles including 1 for loss. True freshman WR-turned-DB Darron Wheeler had his first interception of his career with one returned for 25 yards, and LB Adam Brott also had an interception.
North Dakota State moves up to 3-1 in the conference and 6-1 overall and will have another tough road game at Northern Iowa next weekend. Western Illinois is now 2-2 in the MVFC and 5-2 overall and will also play a tough and likely emotional road game against South Dakota next weekend. Remember, WIU's HC coach from the previous 3 years (Bob Nielson) is now the HC at South Dakota and he took much of his coaching staff with him (for comparison…here's WIU's staff last year and here's USD's staff this year…by my count there's 8 coaches that were on both). What this means is that, for a large majority of Leathernecks on the field in this game, they were recruited to Western by the coaches that will be on the other sideline. Add in the fact that there was some WIU players not entirely happy with how the whole transition went down, and there's going to be quite a big of emotion in this one.
---
On to my picks…
Last week, in my preview articles, here's what I had picked for the game results as compared with what actually happened:
Northern Iowa over Missouri State by 7 – Well, UNI beat MSU…I got that much right. I didn't expect it to be by 54 points…I don't think anyone saw that coming, but I did get the pick right, so that's a win (barely).
Illinois State over South Dakota by 3 – Come on Redbirds…losing to South Dakota by a field goal?….so cliche. Guess I missed it by thaaaat much |——|.
Southern Illinois over Indiana State by 7 – Well, I got the margin about right, but it was ISU by 8, not SIU by 7. I expected a bit more out of SIU's QB, but apparently they've decided to write this season off and just go for a good draft pick….wait…..that's not how this works? Then I don't know what SIU is doing…other than losing…just like me with this pick.
South Dakota State over Youngstown State by 6 – SDSU won by 14…a little larger margin than I was expecting, but for the most part, a similar result. YSU had a hard time scoring, SDSU was able to get some big plays, but not putting up quite the numbers that they'd done in most of their games so far. Still, I call that a win.
North Dakota State over Western Illinois by 7 – Do I know my team or what? I really wanted to be wrong on my pick, and the D-line did step up quite a bit when they needed to, but with essentially no ground game, and not being able to punch it in on a couple of goal-line stands (much credit to the NDSU front-line guys…they're really really good)…that might fly against lower teams, but it's not going to cut it against the Bison. I picked NDSU by 7….they won by 8…that's a sad win for me, and a failure of my Leathernecks to take a big step forward in their improvement over the past 5 years.
So, that makes me 3-2 on my picks for this week, added to my 13-6 from previous weeks, and I'm now 15-8.
Later this week, you can expect to see my MVFC Week 9 preview article which will discuss South Dakota State at Illinois State (could be very 1-sidedly ugly), Southern Illinois at Missouri State (probably just ugly all-around), Western Illinois at South Dakota (close and emotional), Indiana State at Youngstown State (loooooow scoring), and North Dakota State at Northern Iowa (the top conference game this week, I'd say, and there's probably a lot of NDSU fans a bit nervous after seeing the numbers that UNI put up last weekend). Could be an interesting weekend.