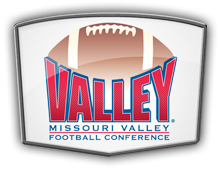 One round of MVFC in the books and we've learned that Missouri State is good (?), Youngstown State is bad (also Youngstown's not a state), and NDSU is….still NDSU. Shuffle up the teams and here's what we've got for Week 6 of the football season.
All times listed as Central time zone and ranking numbers based on the AGS Poll. Here's the full list along with starting times and places you can find them on TV/streaming video:
Saturday, October 6th
1:00 PM – #1 North Dakota State (4-0, 1-0 MVFC) at #20 Northern Iowa (2-2, 1-0 MVFC), ESPN+
2:00 PM – #24 Western Illinois (2-2, 1-0 MVFC) at #13 Illinois State (3-1, 0-1 MVFC), ESPN+ and NBC Sports Chicago
2:00 PM – #23 Missouri State (3-1, 1-0 MVFC) at South Dakota (2-2, 1-0 MVFC), ESPN3
5:00 PM – Southern Illinois (1-3, 0-1 MVFC) at Youngstown State (1-3, 0-1 MVFC), ESPN+
6:00 PM – Indiana State (2-2, 0-1 MVFC) at #3 South Dakota State (2-1, 0-1 MVFC), ESPN+
#1 North Dakota State at #20 Northern Iowa
Last Year – NDSU beat UNI 30-14 in Fargo
As is usually the case, NDSU isn't blowing anyone away with their offense, but are winning their games on the strength of their defense. Currently in the top 10 in the FCS in most major defensive categories (including total yards allowed and points per game allowed), the Bison defense is led statistically by SS Robbie Grimsley with 30 tackles (17 solo), 1.5 for loss and has 1 INT. Sophomore LB Jabril Cox is also having an impressive season so far, with 23 tackles (18 solo), 2 for loss, and has 2 interceptions, both of which he took back for TDs. Just to be clear, I'm not saying the NDSU offense is bad (they are most definitely not), they're just not putting up the huge numbers on offense that some of the other teams are doing, although a big reason for that is that outside of last week's game against SDSU, the Bison have been getting a big lead early, then putting in younger players and coasting to fairly easy wins. QB Easton Stick is throwing for 55.6% with 672 yards, 5 TDs and 1 INT so far. WR Darrius Shepherd is the top receiving target with 11 catches for 227 yards (56.8 per game) and 2 TDs. TE Ben Ellefson has stepped up this year as a solid "short game" receiver, catching only 17.2 yards per game, but also 2 TDs. As usual though, it's the NDSU ground game that does much of the work, with RB Bruce Anderson running for about 80 yards per game and 3 TDs, and RB Lance Dunn picking up just over 50 yards per game and has 3 TDs also. QB Stick has 5 rushing TDs himself to go along with just under 40 yards per game. NDSU Punter Garret Wegner has started off the season well also, averaging 44.9 yards per punt with 7 of his 16 punts inside the 20…to be fair, these are all inside the dome, since this is the first week that NDSU has had to travel, but still, it's a solid punting average.
Northern Iowa's defense has also really stepped up, especially the last couple of games (although neither were great teams), shutting out Montana in the second half and then (after a FBS game against Iowa) blanking both Hampton and Indiana State. QB Eli Dunne is throwing for just over 158 yards per game with a 57.89% completion rate, 5 TDs and 1 INT. Primary targets are freshman WR Deion McShane (50.75 ypg, 1 TD) and TE Briley Moore (45 ypg, 1 TD), although WR Nick Fossey and TE Elias Nissen have 2 receiving TDs each. RB Trevor Allen is the one getting it done on the ground, with 78 ypg rushing and 2 TDs. RB Marcus Weymiller seems to be down a bit this year so far,  with only 52 ypg and 2 TDs. On the other side of the ball, LB Chris Kolarevic leads the team with 43 tackles (14 solo), 2 for loss and 1 INT. LB Duncan Ferch has 33 tackles (8 solo), 1.5 for loss and has 2 INTs.
North Dakota State has actually struggled the last couple of times they've visited the UNIDome, only winning by 4 in 2016 and falling 23-3 in 2014. Overall, I think UNI is a pretty good team and playing at home will help, but NDSU (along with James Madison and SDSU) have really separated themselves from the rest of the FCS in terms of how good they are. That isn't to say they can't be beat…they usually drop one contest at some point in the season before plowing through the playoffs, but I don't think this is the game where that'll happen. I think it'll be a close game, although not quite as close as last week's NDSU game with SDSU. I'm expecting probably a 30-21 Bison victory in this one.
#24 Western Illinois at #13 Illinois State
Last Year – WIU came back from a 14-0 halftime deficit to beat ILSU 31-14.
After starting off the season with 2 losses, WIU has rebounded and won the last two against a good Montana team and a struggling Youngstown State. QB Sean McGuire doesn't have huge stats, throwing for 281 ypg with a 63% average, 11 TDs and 5 INTs, but McGuire does have the size and experience to be able to frequently turn a broken play into a net positive. The Leathernecks have a plethora of receiving targets, with WR John Brunner averaging 66.25 ypg with 2 TDs, but beyond him, 7 other players have at least 1 receiving TD including 3 for RB Steve McShane and 1 for DE (yes…defensive end) Khalen Saunders. McShane hasn't had the success at running the ball that he's had previously, although he is leading the team with 64 yards per game and 2 rushing TDs (to go along with his 3 receiving TDs) and also handles punt return duties, recording a return for a TD against Montana. On the Defense, LBs Quentin Moon and Zach Glisan lead the team with 44 and 41 tackles respectively (Moon leads the MVFC) and in terms of solo tackles, the two are #1 and #2 in the conference with 29 and 26. LB Pete Swenson has 3 sacks on the season (out of 21 tackles) and DBs Zach Muniz and Eric Carrera each have 2 INTs so far this season.
Illinois State rifled off 3 straight wins to start the season including beating FBS Colorado State before an inexplicable loss at Missouri State last weekend. ISU has a stout defense that is only allowing 13.3 points per game (7th in the FCS). LB Zackary Mathews tops the team with 39 tackles (20 solo) and a sack. DE Romeo McKnight has the most tackles for loss with 5 including 2 sacks. DBs Luther Kirk and Devin Taylor and LB Ty DeForest have snagged 2 INTs each. On Offense, RBs James Robinson and Markel Smith are both solid in the run game, with Robinson running for 109 ypg and 5 TDs and catching 28 ypg and 1 TD, and Smith running for 70.5 ypg with 2 TDs and catching 17.5 ypg and 1 TD. WR Spencer Schnell is the main receiver on the squad with 23 catches for 88.2 ypg and 4 TDs. QB is a position that is somewhat "in flux" for the Redbirds, with transfer Brady Davis having most of the playing time, throwing for 234.2 ypg and 10 TDs, but the starter over the last couple of years, Jake Kolbe, also finding time on the field in 3 of their 4 games. He hasn't thrown a ton, but he has been pretty efficient, hitting his targets 64.3% of the time.
I call this series "Rivalry Light"…the teams are pretty close in proximity (~2 hours drive time)…ILSU is WIU's #1 most played rival and WIU is ILSU's #2 behind Eastern Illinois. WIU holds the overall lead in the series, 51-46-3, but ILSU has been catching up with 7 of the last 8 games going to the Redbirds (although only 3 of those 8 have been in Macomb). However, there's not a lot of "hate" between the two schools overall…maybe because they only play in football, I don't really know…but it's not anywhere near the same level as a Lehigh/Lafayette, Montana/Montana State, or NDSU/SDSU. I think that Illinois State probably has a bit of an advantage in this game for a few reasons: It's at their place, they're coming off a loss and will want to rebound, they might want "revenge" for WIU coming back and destroying them in the second half last year, and statistically…the Redbirds have performed better so far this season in general. Still, I think most are predicting a margin of within a 1-score game, so I'm going to have to let my "homer flag" fly here (I'm a WIU fan) and predict a Leatherneck win…but it'll be close…31-27.
#23 Missouri State at South Dakota
Last Year – MSU and USD haven't played each other since 2015, a 40-10 win for South Dakota in Vermillion.
I'm sorry, I seem to have gotten my numbers mixed up…that can't possibly say that the Bears are….ranked? What do I do with that information? Am I supposed to notify the authorities…get the Pentagon on the line…run for the hills? Yes, surprisingly enough, after crushing a Northern Arizona team that was expected to be decent and a 3-point win over then #6 ranked Illinois State, Missouri State finds themselves 3-1 and sitting at #23 in this week's AGS poll. The Bears are led by QB Peyton Huslig, who has 190.2 ypg with 4 TDs passing and 56.8 ypg and 3 TDs rushing. RB Dalton Hill is the other main part of the ground game, running for 72.5 ypg and 5 TDs. Freshman WR Damoriea Vick, Sophomore WR Lorenzo Thomas, and Freshman TE Jordan Murray all have 11 catches and are averaging in the 33-45 ypg range, with Murray also having 2 receiving TDs. Freshman PK Parker Lacina is a perfect 5 for 5 on FGs with 2 coming in the 40+ range. Defensively, LB McNeece Egbim leads the team with 32 tackles (17 solo) and 2 sacks and LB Angelo Garbutt has 26 (15 solo) with 1 sack.
South Dakota, despite being 2-2, has proven to be a tough opponent, narrowly losing to FBS Kansas State and falling to a tough and highly-ranked Weber State team. QB Austin Simmons has proven to be a fairly effective replacement for the (now Winnepeg Blue Bomber) Chris Streveler, with Simmons leading the conference averaging 315.5 ypg with 9 TDs and 3 INTs, as well as 2 rushing TDs. RB Kai Henry also has 2 rushing TDs and he's averaging just over 42 ypg. WRs Dakarai Allen and Levi Falck get the majority of the passes thrown their way with Allen hauling in 18 for 319 yards and 3 TDs and Falck with 21 catches for 216 yards. Twin brothers Alex (LB) and Andrew (DB) Gray are the top tacklers for the Coyotes. Alex has 35 with 22 solo, 2 sacks, 1 INT, and 1 fumble recovery, while Andrew has 31 with 13 solo, and 1 INT. DL Darin Greenfield puts in a lot of time on the other side of the line of scrimmage, with 6.5 tackles for loss including 3 sacks and 5 QB hurries.
This weekend is USD's Dakota Days celebration (Homecoming) and they've already announced that the game is sold out to the general public, so there's going to likely be a loud crowd in the DakotaDome on Saturday. It looks like Missouri State is much improved over the last few years, but it's still early in the season and a lot of their key players are young and inexperienced. I think the Coyotes take this one by around a TD…let's go with a 32-24 USD win.
Southern Illinois at Youngstown State
Last Year – YSU beat SIU 20-28 in Carbondale
Both SIU and YSU had a bit of a rough go last weekend, with the Penguins falling to Western Illinois and Salukis losing to South Dakota. Both teams are at 1-3 and have started 0-1 in the conference, and with both still having to play teams like NDSU, SDSU, and IL State, neither team is going to be getting many more opportunities for an "easy" win (or, as easy as it can be in the MVFC).
SIU hasn't had much trouble putting up points, averaging 39.5 per game and having essentially the second most productive offense in the MVFC so far. As is often the case though, the Saluki defense is a bit of a weak spot, giving up 473.5 yards and 41.3 points per game…last in the conference. QB Sam Straub is throwing for 286.8 ypg with 9 TDs, but also has 8 INTs. Straub also runs for nearly 25 ypg and has 2 TDs. RB D.J. Davis leads the conference in rushing yards per game with 134.3, and has 2 TDs. WR Raphael Leonard has most of the catches, nabbing 24 for 84.25 ypg and 4 TDs. WR Landon Lenoir also gets a lot of targets with 21 for nearly 52 ypg and 1 TD. LB Bryce Notree leads the Salukis in tackles with 29 (22 solo), has 2 sacks and 1 INT, while S Jeremy Chinn has 26 (22 solo) an INT and 2 forced fumbles. PK Nico Gualdoni is 6 for 6 on FGs so far, although he hasn't been asked to try from 40+ yards out yet.
YSU is further down the rankings than SIU on offense, only getting 29.5 points and 425 yards per game, although their defense is a little better, allowing nearly 10 points less per game than SIU's. RB Tevin McCaster is still doing well this season, rushing for 104.8 ypg with 5 TDs. QB Montgomery VanGorder has 252.8 passing ypg and has 10 TDs with 3 INTs. Having seen him play in person last weekend, I can say that a couple of passes he made were highly suspect and really should have been interceptions if the Leatherneck defenders had been paying any attention…as in, he looked like he was passing straight to the defenders. WR Zach Farrar has 16 catches for 64 ypg with 1 TD. LB Armand Dellovade tops the list at 38 tackles (24 solo), 1 sack, and 1 INT. DE Shereif Bynum is the best at getting pressure behind the line of scrimmage, with 6.5 tackles for loss including 2 sacks and 4 QB hurries.
According to Massey Ratings, for the Penguins, they're only favored in two more games this season…this one, and Indiana State. For the Salukis…it's just Indiana State. I think there's going to be quite a bit of offense…not a lot of defense outside of a few INTs here and there, but I think YSU will come away with a narrow win, 42-38.
Indiana State at #3 South Dakota State
Last Year – INSU and SDSU haven't played since 2015, a 24-7 Jackrabbit win in Brookings.
The Sycamores are up to 2 wins so far this year, which is technically infinitely better than last year (0 wins), and they performed pretty well in the first half last week against UNI (second half, not so much). QB Ryan Boyle averages 115 ypg and has 1 INT, no passing TDs, and 1 rushing TD. The best receiver is WR Dante Hendrix, who averages just over 50 ypg. About the only bright spot for INSU on offense is RB Ja'Quan Keys, who's averaging 123 ypg and has 6 rushing TDs. RB Christian Covington has just under 42 ypg and has 4 rushing TDs. Indiana State is actually #2 in the conference for rushing offense currently, putting up just under 250 ypg on the ground. Defensively, LB Katrell Moss has 37 tackles (16 solo) and LB Jonas Griffith has 36 (19 solo) and an INT.
The Jackrabbits meanwhile, have the top scoring offense in the conference with 50.7 ppg (although that's heavily skewed by only having played 3 games with one of them being a 90-6 blowout of Arkansas-Pine Bluff). They narrowly lost the Dakota Marker rivalry game last weekend at North Dakota State. SDSU also has a defense that's ranked around #2/#3 in most categories in the conference, so they're pretty good on both sides of the ball. RB Isaac Wallace has 110.7 ypg rushing with 3 TDs and RB Mikey Daniel, while only getting 28 ypg on the ground, also has 3 TDs. QB Taryn Christion is putting up 284.3 ypg through the air with 10 TDs, 1 INT, and 1 rushing TD. SDSU has two receivers, WRs Cade Johnson and Adam Anderson, who are averaging 100+ receiving yards. Johnson is at 121 ypg with 7 TDs and Anderson has 105.3 ypg with 1 TD. LB Christian Rozeboom leads the team with 20 tackles (8 solo), and 1.5 for loss, while CBs Jordan Brown and Zy Mosley each have 2 INTs. Unfortunately, because of how SDSU's schedule has turned out so far, individual stats don't really tell a huge part of the story. Their first game was cancelled due to weather, and their third game was a huge blowout with many of the starters out by halftime.
Personally, I think this game has the strong potential to be the biggest "blowout" of any MVFC game. SDSU is coming off a stinging loss and will want to take out their "anger" on someone…INSU got shut down by UNI and SDSU's offense is a lot better than UNI's…and it's at SDSU, for their Hall of Fame Game, not quite as big as Hobo Days (Homecoming), but still a pretty big game for them. The Sycamores might be able to squeeze out a few points…maybe a rushing TD…possibly a FG, but SDSU will hit hard and hit often. I think this one is going to end up somewhere around 55-10 to South Dakota State.