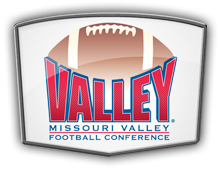 Alright…semifinals time…heavy hitters turning things up a notch. Was NDSU going to be able to shut down Sam Houston State's strong passing attack (spoiler alert…they did). Well, at least the SDSU at James Madison game had the potential to be a close, exciting…um….oh come on. Can't we get some exciting football? At least the Celebration Bowl was down to the wire. Oh well. The two top teams proved without a doubt why they are the two top teams. There's North Dakota State and James Madison…and then there's everyone else.
---
#6 Sam Houston State (12-1) at #2 North Dakota State (12-1)
NDSU IS HEADING BACK TO FRISCO!!!!!

The No. 2 Bison run wild on No. 6 Sam Houston State, 55-13, in a historic win and punch a ticket to the #FCSChampionship game pic.twitter.com/SLRRhnWSR3

— FCS Football (@NCAA_FCS) December 16, 2017
| | | | | | |
| --- | --- | --- | --- | --- | --- |
| | 1st | 2nd | 3rd | 4th | Final |
| SHSU | 3 | 0 | 10 | 0 | 13 |
| NDSU | 21 | 20 | 14 | 0 | 55 |
Quick Hits:
SHSU – QB Jeremiah Briscoe threw for 289 yards and 1 TD, but also 3 INTs
SHSU – LB Justin Johnson led the Bearkats in tackling with 13 including .5 for loss
SHSU – WRs Yedidiah Lewis caught 10 passes for 99 yards and Nathan Stewart had 5 for 80 yards and 1 TD
SHSU – PK Tre Honshtein hit FGs from 28 and 32 yards out and had 4 kickoffs with 3 touchbacks
NDSU – QB Easton Stick threw for 160 yards, 4 TDs and 1 INT, and ran for 32 yards and 1 TD
NDSU – RB Bruce Anderson ran for 183 yards and 3 TDs and caught 2 passes for 54 yards and 2 TDs; RB Seth Wilson ran for 194 yards
NDSU – TE's Ben Ellefson and Jeff Illies each had 2 caches for around 30 yards (+/-2) and a TD each
NDSU – LB Jabril Cox led the team with 13 tackles, 2.5 for loss
NDSU – FS Tre Dempsey had 1 INT taken back for 60 yards and a fumble recovery and CB Marquise Bridges had 2 INTs
Sam Houston State kicked off the scoring with a FG, but then NDSU took over. By the time the Bearkats would put any more points on the board, it was a FG in the 3rd that would pull them within 35 points. The Bison had scored 41 unanswered points in the first half…actually Bruce Anderson himself had scored 24…to head into the locker rooms with a 41-3 halftime lead. SHSU finally found their way to the end zone halfway through the third, but it was answered shortly thereafter with another (guess who?) Bruce Anderson TD catch. It was 55-13 after 3 quarters and 55-13 it would stay, with NDSU putting in a lot of their second string guys and just locking things down to finish out the game with a huge win over a team that had been putting up big offense numbers most of the season.
NDSU came within 27 ground yards of tying their season high of 498 rushing yards against MVSU to open the season and Bruce Anderson tied the school record for TDs scored in a game with 5…the residents of Fargo are probably still hearing "BRUUUUUUUUUUUUCE" echoing from the stadium days later. The 55 points is a playoff record for NDSU.
SHSU finished their season with a 12-2 overall record.
NDSU is now 13-1 and will have a couple of weeks "off" until they head off to Fargo for the FCS Championship game.
My Pick in Review:
I said: NDSU wins 45-21
Other predictions were:
Massey – 45-21 NDSU
Sagarin – 48-20 NDSU
Compughterratings.com – 46-24 NDSU
5Dimes – NDSU -20, O/U 65 (I'm not an expert, but I think that means they're saying right around 42-22 for NDSU)
It was: NDSU won 55-13
All our predictions were pretty much in the same range and they all somewhat underestimated how effective the Bison defense would be at shutting down SHSU's offense. So, the spread was a little larger, but I think just about everyone thought NDSU would kinda run away with this one…emphasis on "run".
---
#5 South Dakota State (11-2) at #1 James Madison (13-0)
ONE MORE!

No. 1 James Madison bounces No. 5 South Dakota State, 51-16, and is one win away from defending its title #FCSChampionship pic.twitter.com/YvkJRhYUdE

— FCS Football (@NCAA_FCS) December 17, 2017
| | | | | | |
| --- | --- | --- | --- | --- | --- |
| | 1st | 2nd | 3rd | 4th | Final |
| SDSU | 0 | 10 | 0 | 6 | 16 |
| JMU | 7 | 14 | 30 | 0 | 51 |
Quick Hits:
SDSU – QB Taryn Christion threw for 234 yards, 2 TDs and…6 INTs
SDSU – WR Jake Wieneke caught for 105 yards and 1 TD
SDSU – S Nick Farina led the team in tackles with 10
JMU – QB Bryan Schor threw for 203 yards and 2 TDs; he also ran for 12 yards and a TD
JMU – RB Marcus Marshall ran for 203 yards and 2 TDs…no, that's not a typo…same yardage as the QB threw for
JMU – WR Riley Stapleton caught 5 passes for 70 yards and 2 TDs; WR David Eldridge had 75 yards
JMU – CB Rashad Robinson led the team in tackles with 12 and 1 sack
JMU – Defense forced a school record 10 turnovers (6 INTs and 4 fumble recoveries)
Unlike the other game this weekend, this one was at least close for…nearly a full half. JMU and SDSU traded points in the first half, although JMU was getting TDs and SDSU only had 1 TD and a FG. JMU was up, but by "only" a score of 21-10 going into halftime. This could have been a manageable deficit for the Jackrabbits, but then their defense forgot to come out after halftime and the Dukes put up 30 points in one quarter to put this game away. In the 3rd quarter alone, JMU had 244 yards of offense and forced 4 turnovers (one "drive" was a 59-yard pick-6 for JMU, so that didn't even count for offensive yardage). South Dakota State got one more TD early in the 4th, but by that time it was too little and WAY too late and James Madison claimed the 51-16 win and earned themselves a return trip to the championship game.
South Dakota State finishes their season at 11-3, which was one of their better finishes in terms of win % and the only time they've reached double-digit wins in a season. It was also their first time ever reaching the semifinal round of the FCS playoffs.
James Madison is 14-0 and will face off with NDSU in the FCS championships on January 6th.
My Pick in Review:
I said: Dukes with a score of 34-26
Other Predictions:
Massey – 34-28 JMU
Sagarin – 28-24 JMU
Compughterratings.com – 29-28 JMU
5Dimes – JMU -3, O/U 53…I think that means 28-25 JMU, but don't quote me on that.
It was: Dukes, 51-16
So, everyone thought JMU would win on this one, although, like the Spanish inquisition, nobody expected 10 turnovers for the Jackrabbits which led to a much larger spread than was expected. I did beat out the other predictions on at least being the closest to the actual spread though…I thought JMU by 8, they were all less than that…and JMU won by 35.
---
Now we have our championship matchup. North Dakota State vs James Madison…as it was foretold. I feel like most people, in the backs of their minds, just felt like this is how it was going to go down. North Dakota State is the team that won 5-straight FCS championships until James Madison knocked them out of the playoffs last year en route to their first championship since 2004. They're both just playing football at a level above nearly all the FCS right now, and honestly, both are probably good enough that they could be borderline top 25 FBS teams. Anyway, I'll get more into that with my FCS championship preview, which I'll get to probably in the first couple of days of 2018…a few days before the game. There's quite a few injuries on both sides and depending on who is able to recover well enough to play and who is done for the season could end up being the key to this matchup. This will be the 7th year in a row that a MVFC team has made their way to the championship game.
Oh, and I think SDSU just turned the ball over again, but I'll need to go confirm that.
In the meantime, the 2017 Phil Steele FCS All-America team was released, and the MVFC was fairly well represented.
USD QB Chris Streveler won the Offensive Player of the Year award and WIU LB Brett Taylor won the Defensive Player of the Year award.
Other first-teamers were SDSU TE Dallas Godert, NDSU OL Austin Kuhnert, ILSU DL Dalton Keene, NDSU LB Nick DeLuca, ILSU DB Davontae Harris. A total of 20 MVFC players were named to one of the four teams.