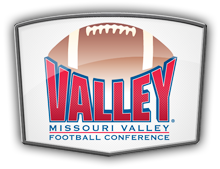 And then there were four…weeks left in the season, that is. As is often the case this time of year, nearly every game looks like it could have a huge impact in deciding who ends up playing after Thanksgiving and who gets to sit at home and eat turkey, dreaming about next year. There's only two teams in the conference that are officially out of playoff contention, and they play each other this week, so all the rest of the games involve two teams that have a chance at the postseason, but for a few, it's a pretty slim chance.
Disclaimer: For those of you who don't know me very well, I've been a Western Illinois fan for over 20 years. I will do my best to be relatively unbiased, but I know that it's impossible for me to be completely so. You'll also notice that I generally will write a little more about my Leathernecks due to my familiarity with the team.
For reference, I use the AGS poll numbers for rankings.
So, here are the games this week:
1:00 PM – #14T South Dakota State (5-2, 2-2 MVFC) at #8 Western Illinois (5-2, 2-2 MVFC)
1:00 PM – #20 Illinois State (5-2, 3-1 MVFC) at #23 Youngstown State (3-4, 1-3 MVFC)
2:00 PM – Indiana State (0-7, 0-4 MVFC) at Missouri State (1-6, 0-4 MVFC)
2:30 PM – #22 Northern Iowa (4-3, 3-1 MVFC) at #2 North Dakota State (7-0, 4-0 MVFC)
3:00 PM – #32 Southern Illinois (4-3, 2-2 MVFC) at #5 South Dakota (6-1, 3-1 MVFC)
All games listed in Central time and all games on ESPN3.
Check out this week's MVFC weekly notes – https://t.co/ieOVoWBGXX pic.twitter.com/8X3g35ZDLp

— Valley Football (@ValleyFootball) October 23, 2017
---
#14T South Dakota State at #8 Western Illinois
Last Week:
South Dakota State won at Missouri State, 62-30
Western Illinois lost at North Dakota State, 24-12
History: The Jackrabbits and Leathernecks have played 14 times starting back in 1976. SDSU has a 9-5 series lead and a 3-4 series lead at Hanson Field. Last year's matchup was a 52-14 blowout loss for Western at Brookings.
South Dakota State had a decent OOC portion of their season, beating up on two "lower scholarship" teams and getting a close win at Montana State. They then lost at YSU by 12, demolished SIU by 35, lost to UNI by 20, and steamrolled MSU by 32. Last year's insane offensive attack of QB Taryn Christion, TE Dallas Goedert, and WR Jake Wieneke have been somewhat held in check this season, only putting up 258 ypg through the air, although they can still be dangerous at times, putting up an average of 38.4 ppg. The Jackrabbit defense is allowing 172 ypg on the ground (81st in FCS) but do better against the pass (45th in FCS) and is led by Christian Rozeboom, who is averaging 9.7 tackles per game. The SDSU defense struggles to get pressure on the line, only averaging 3.9 tackles for loss (1.57 sacks) per game on opposing offenses. The Jackrabbits as a whole are very disciplined, only getting hit with 4.29 penalties per game (8th in the FCS).
Western Illinois had a similar situation, winning all 3 OOC games, losing by 5 to USD, winning at UNI by 9, beating MSU at home by 19, then losing at NDSU by 12, putting them both at 5-2 on the season. QB Sean McGuire and WR Jaelon Acklin headline an offense that puts up 37.6 points per game. Acklin specifically is currently 4th in the FCS with 134.7 receiving yards per game and 6th in receiving TDs with 8 (tied with SDSU's Jake Wieneke). Defensively, the Leathernecks are averaging 8.4 tackles for loss per game and are led by LB Brett Taylor, who leads the entire FCS with 14.9 tackles per game and an experienced defensive line that allows 121 ypg on the ground. The DBs have been suspect, giving up 242 yards per game via air (still an improvement over last year's 297 ypg). Western is one of the better teams in the FCS at both gaining turnovers (13th) and not losing the ball themselves (6th) resulting in a "3rd in the FCS" turnover margin of +1.71/game that currently leads the MVFC.
So, the two top WRs in the conference right now on two of the better offenses, going against defenses that have both shown some weaknesses. Sounds like a pretty high scoring game to me. I think Western will move the ball pretty well on the ground but might struggle on longer passes, whereas the reverse will likely be true for South Dakota State. I think the two teams are fairly evenly matched right now, with maybe a slight edge to the Leathernecks. My guess is that WIU will be a little more effective on offense, maybe pick up an extra turnover or two, and come away with a 6-point win. Probably with both teams in the 30s to low 40s point range.
---
#20 Illinois State at #23 Youngstown State (Homecoming)
Last Week:
Illinois State beat South Dakota, 37-21
Youngstown State lost at Northern Iowa, 19-14
History: The Redbirds and Penguins have played 26 times starting in 1979 with the all-time series tied up at 13 each. Last year's meeting was a 20-6 YSU victory in Normal.
Illinois State had been coming off of two embarrassing road losses (to Northern Arizona and SIU) where they'd been outscored 79-23, and had nearly had their playoff hopes written off with a series of 5 very tough games to finish out the season…before roaring back into the playoff conversation by taking down previously unbeaten South Dakota…by 16 points. The Redbirds are led by QB Jake Kolbe who is throwing for 251 ypg and has 10 TDs and 9 INTs. WR Spencer Schnell gets the majority of the catches, with 87 ypg and 4 TDs, although turned in a 191 yards and 2 TD receiving game against USD. RB James Robinson (80 ypg and 6 TDs) also had a great game against USD with 193 yards and 2 TDs. On the defensive side of the ball, LB Tyree Horton leads the team in tackles with 48 including 6 for loss (2 sacks) and a forced fumble and recovery. The Redbird defense is particularly strong against the run, ranking 5th in the FCS in run defense, although they have had a tendency to give up a decent number of yards through the air to good passing teams. They struggle with turnovers (-0.71 margin per game) and allowing tackles for loss (102nd in FCS).
Youngstown State meanwhile, has found themselves in a freefall the last few weeks. Last year's national championship runner-up started with an OT loss to FBS Pitt, then three straight wins before losing the next three straight (against some pretty tough teams), but they now find themselves with a losing record and the need to win pretty much all of their final 4 games to have a shot at the playoffs. It's kinda hard to go by stats with YSU, since they've had three different players at QB this season (who are three different types of QBs). It sounds like Ricky Davis (primarily a WR) will likely get the start at QB. He's thrown for 106 yards on 6 completions with 1 TD so far this season. RB Tevin McCaster needs to have a great game if they want any hope of winning this though…he's averaging just over 89 ypg with 9 TDs, although only had 26 yards against UNI last week. S Kyle Hegedus is the top tackler (53) on one of the better passing defenses in the FCS (7th), but they've given up quite a few yards on the ground. They do exceptionally well at not giving up the ball (1st in the FCS) but not great at forcing and gaining turnovers (2nd to last in the FCS).
YSU is essentially already in the playoffs…having to win out to keep playing past the regular season. ILSU has a bit more leeway currently, but the way the rest of their schedule looks, they probably need 2 or more wins to make it in and it's not going to be an easy schedule. They'll want to have a solid running game to take the win against the Penguins, which I think they'll be able to do. I think ILSU is going to come out really well against a battered-up YSU and nab a win by about 8 points.
---
Indiana State at Missouri State (Homecoming)
Last Week:
Indiana State lost to Southern Illinois, 45-24
Missouri State lost to South Dakota State, 62-30
History: The Sycamores have played the Bears 31 times starting in 1986. MSU has a 18-13 series lead and last year's meeting was a 45-24 victory for the Bears in Terre Haute.
Indiana State has taken a preseason last place MVFC ranking and gone downhill from there. They had a couple of close games OOC, but injuries have really taken their toll, causing the Sycamores to be outscored 177-43 in 4 MVFC matchups. QB Cade Sparks is averaging only 123 ypg with 4 TDs and 4 INTs. Two bright spots on offense are WR and return specialist Bob Pugh with 81.14 ypg and 3 TDs receiving, a 15 yard per punt return average and a 19.1 yard per kickoff return average; and RB LeMonte Booker with just over 80 ypg and 3 TDs on the ground + 73 total yards and a TD receiving. Booker actually turned in an impressive 104 yard rushing performance against NDSU (the most rushing yards the Bison have given up to any RB this season) even though the team was shut out. Outside of their run defense, Indiana State is ranked in the bottom 20 in the FCS in just about all defensive categories. Their top tacklers are LB Jonas Griffith (64 tackles, 5 for loss w/ 2.5 sacks, and 1 fumble recovery) and LB Katrell Moss (63 tackles, 5.5 for loss).
Missouri State has mostly played closer games against some teams, and actually have a win this season, but like INSU, are winless in the MVFC. QB Peyton Huslig has been throwing for 187 ypg with 5 TDs and 9 INTs but also runs for just under 40 ypg and 2 TDs. WR Malik Earl averages 82.7 ypg and has 2 TDs receiving. In total, they're averaging around 352 ypg. On the other side of the ball, LB McNeece Egbim leads the team with 43 tackles including 5 for loss (1 sack) and 1 fumble recovery. D-Lineman Colby Isbell has 3 interceptions and 2 forced fumbles this season. Outside of that though, there's not much to be excited about, with MSU having the worst defense in total yardage allowed in the entire FCS, giving up just under 520 ypg. They do have an excellent kick returner with Deion Holliman leading the conference in punt return average (14.6 per kick) and 5th in the conference in kickoff returns (22.8 yards per kick).
Whoever wins this game will be able the claim that they are not last in the conference this year…but that's about it, unfortunately. Neither team will be playing in the playoffs and this is each team's best chance at a conference win…I mean…somebody's gotta win…right? Both teams have really bad defenses, but I think MSU's offense is a little better. I think they'll both give up quite a few points, but it's at MSU, and it's their Homecoming game, so I think MSU will come away with the win by a TD.
---
#22 Northern Iowa (4-3, 3-1 MVFC) at #2 North Dakota State
Last Week:
Northern Iowa beat Youngstown State, 19-14
North Dakota State beat Western Illinois, 24-12
History: The Panthers and Bison have played each other 50 times starting back in 1938, with UNI holding a slim series lead, 24-26. The majority of the Northern Iowa wins came prior to 1960 though, with UNI going 18-4 from '38-'62. NDSU had a great deal of success in the '60s and '70s, winning 13 of the 17 matchups from '63-'79, and since 1980, have gone 7-4 in the series. The Bison have won the last three meetings, with last year's game being a 24-20 NDSU win at Cedar Falls.
Northern Iowa had a bit of a rough start to the season, going 1-2 OOC with an OT win against Cal Poly as their only victory. In the MVFC, they beat SIU by 7 then lost to WIU by 9. From that point though, the Panthers have looked like a much better team, demolishing SDSU by 20 and beating last year's championship runner-up YSU by 5. A big part of this resurgence has been the return (from injury) of RB Marcus Weymiller who has averaged 151 yards and 2 TDs per game in those last two games, which has allowed the UNI offense to become much less one-dimensional. They have also changed up their defensive scheme somewhat in the last couple of games and appears to be much better at stopping the run. In the first 5 games for UNI, they averaged allowing 177.6 ypg on the ground and 31.8 ppg. In their last two games, however (against the strong offense of SDSU and the power run game of YSU), they have only given up a total of 99 yards on the ground and 32 total points…all while holding steady against the pass. In the first 5 games, UNI's defense averaged 4.4 tackles for loss per game, last two games…10 per game, and in the first 6 games (includes the win over SDSU), they had 6 sacks for 45 yards…against YSU they had 10 sacks for 56 yards. So, to say the UNI defense has stepped up recently would be a HUGE understatement.
North Dakota State is a tough team with the #1 defense in passing yards allowed, total yards allowed, and scoring, and the #4 run defense. They are #2 in scoring and have #4 run game in the FCS. They are one of 4 teams in the FCS who are currently undefeated and have been able to grind out wins against good teams like YSU (in OT) and WIU. Last I heard, NDSU will be without their top RB, Lance Dunn, who was injured in last week's game against WIU, but it seems like QB Easton Stick has really been playing a lot better the last couple of weeks, so they may not need Dunn as much if Stick keeps going the way he's been going. Stick had 90 yards and 2 TDs rushing in their first 5 games total, but in the last two games, those same numbers are 233 yards and 3 TDs. WR RJ Urzendowski also had a good game last weekend with 4 catches for 100 yards and a TD. The NDSU defense has been solid all season with the rise of Redshirt Freshman LB Jabril Cox who has 12 tackles w/ 4 for loss (3 sacks) in the last two games, and with the return of SR LB Nick DeLuca following an injury, who has had 16 tackles in the last two games.
These are two very good football teams, with a pretty big rivalry, both playing really their best football of the season. Can the Bison defense stop Weymiller, one of the hottest RBs of the conference right now? Can UNI's improved run defense stop the exceptional NDSU ground game? Can Northern Iowa continue their hot streak against the toughest team in the toughest conference in the FCS or does North Dakota State continue their unbeaten streak on to 8 games? My view is that a couple of weeks ago, I would have said that UNI wouldn't fare very well at the Fargodome, but with what they've done lately, I think they do stand a much better chance now. Personally though, I think UNI will fall just a bit short. Bison with a 2-point, low-scoring win.
---
#32 Southern Illinois at #5 South Dakota
Last Week:
Southern Illinois won at Indiana State, 45-24
South Dakota lost at Illinois State, 37-21
History: The Salukis and Coyotes have played a grand total of 3 games against each other beginning in 2014. SIU holds the 2-1 series lead including winning last year's contest…a 35-28 Saluki win in Carbondale. In all three matchups, the home team has won.
Southern Illinois has been somewhat "up-and-down" this season, winning their first two games (MVSU & SEMO), losing the next three (FBS Memphis, UNI, SDSU), but then winning the last two games…surprisingly dominantly against Illinois State and then by a solid margin over Indiana State. A bit part of those wins were due to the improvement in the passing game, with SIU putting up 350+ passing yards in both games, when their previous season high was 290 against Memphis. Excluding the MVSU game, the Saluki run game has also been solid, putting up 180-185 yards in both games and with 5 total rushing TDs, as opposed to 2 rushing TDs and a high of 161 yards in the previous 4 games. QB Sam Straub has stepped up, averaging 266 ypg with 20 TDs this season, although he does have a tendency to turn the ball over relatively often, with 9 INTs so far. SIU's defense is also improving, but is still nowhere near the level of their offense, giving up an average of about 382 ypg and 24 ppg…not horrible, but roughly in the middle of the FCS rankings. They're led by top-tackler S Ryan Neal with 52 tackles and 3 INTs, and DL Anthony Knighton has the most tackles for loss (7) and sacks (4) on the defense. Punter Lane Reazin is leading the conference (5th in the FCS) in punting average with 45.3 yards per punt.
South Dakota had been surprising just about everyone, winning their first 6 straight games, including wins over FBS Bowling Green, WIU, and YSU before running into Illinois State. Stats-wise, QB Chris Streveler has been a 1-man-army, although he did have his first two INTs of the season against ILSU (which helped contribute to the loss), but he's still leading the team in passing yards (329 per game), passing TDs (19), rushing yards (68 per game), and rushing TDs (8). In their loss to the Redbirds, the USD run game was held in check, only putting up 114 yards (their lowest of the season). In general though, the Coyotes have a very high-scoring offense, putting up an average of 563 ypg (#1 in FCS) and 43.3 ppg (#3) and a fairly solid defense, allowing 20.7 ppg for opponents. DB Andrew Gray leads the team with 45 tackles, 4 pass breakups, 4 passes defended, and a fumble recovery, and DL Darin Greenfield currently leads the FCS in tackles for loss, with 15 including 5 sacks, in addition to his 32 tackles and 8 QB hurries.
South Dakota has been playing very well at their home dome this season, and I think they should be able to get things back on track against SIU. The Salukis might be able to notch a few scores against the Coyotes, but I think that USD will be able to put up a solid amount more on the SIU defense. Not that you should anyway, but this is REALLY one of those matchups where you can't look at common opponents/transitive property…SIU beat ILSU by 35 and ILSU beat USD by 16, so SIU should beat USD by 51 points, right?…while it's theoretically possible, I don't think SIU will win by even 1/10th that. My prediction, Coyotes rock the Dakota Dome for "Heroes Day" and win by a comfortable 21 points.