The final week of the regular season, and for many teams, their final game of the year. Let's start off with just the scores…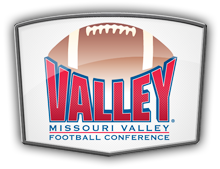 Youngstown State – 65
Missouri State – 20
North Dakota State – 28
South Dakota – 21
Western Illinois – 34
Southern Illinois – 44
South Dakota State – 45
Northern Iowa – 24
---
Youngstown State at Missouri State
YSU came into the game with their playoff spot pretty much assured already, although a solid win would remove any doubt, as well as give the Penguins a confidence boost heading into the postseason. MSU was looking to possibly spoil YSU's chances and reach 5 wins…still not a winning season, but a big step up from last year.
The first quarter was all YSU, with TDs on 3 consecutive possessions, while nabbing an interception, a fumble recovery, and holding the Bears to a punt, to go up 14-0. In the second quarter, the Penguins had TDs on a 52 yard run by RB Jody Webb and a 94 yard run by RB Martin Ruiz, as well as a more "standard" drive ending in a 4-yard TD pass to WR Alvin Bailey. Meanwhile, MSU was able to pick up a 33-yard FG and a 1-play, 63-yard "drive" with a TD pass to WR Zac Hoover. Still though, MSU was already quite a ways behind, with the halftime score of 34-10.
In the second half, MSU started with the ball, but very quickly gave it to YSU on a fumble. Two plays later RB Jody Webb would run for another 50+ TD run, this time from 53 yards out. The next possession for MSU, they didn't even need a couple of extra plays because MSU QB Brodie Lambert was sacked causing him to fumble the ball, which was picked up and taken back for another YSU TD. The Bears were able to get a TD early in the 4th quarter on a 11-yard TD pass to TE Erik Furmanek, in large part due to two 15-yard penalties on YSU…personal foul, then pass interference. And they picked up 3 more on a 32-yard FG, but all-in-all, a near-complete rout of Missouri State with the final score of 65-20. YSU's 65 points was more than they had put up in the last 5 games combined and their 747 total yards was a school record.
Youngstown State QB Hunter Wells threw for 157 yards and 1 TD, and was 15 of 16 on passes, but the big news was their ground game. RB Joe Alessi led the team with 190 yards and 2 TDs (and got the MVFC Newcomer of the Week award for it), RB Martin Ruiz had 183 yards and 3 TDs, and RB Jody Webb had 166 yards and 2 TDs as well as 49 receiving yards. WR Alvin Bailey had 33 receiving yards and 1 TD. S LeRoy Alexander had 7 tackles and an interception returned 28 yards, CB Kenny Bishop, DE Derek Rivers, and DT Donald Mesier all had fumble recoveries, with Bishop's being the one taken back for a TD. YSU finished the regular season at #1 in the FCS for team sacks with 3.64 per game, with Rivers finishing 9th in the FCS with 0.91 per game and DE Avery Moss finishing 12th with .86 per game.
Missouri State QB Brodie Lambert threw for 197 yards and 2 TDs and had 1 interception and 2 fumbles. TE Zac Hoover led the team with 63 receiving yards and a TD, and WR Deion Holliman led with 31 rushing yards. LB Dylan Cole again led the team with 16 total tackles, and S Austin Henderson had a forced fumble. Cole finished the regular season #1 in the FCS in total tackles with 12.8 per game and #2 in the FCS in solo tackles with 7.6 per game.
Missouri State finished their season 4-7 overall and 2-6 in the conference. Youngstown State solidified their playoff spot with a final regular season record of 8-3 overall and 6-2 in the conference. They will play against the 7-4 Samford Bulldogs next Saturday.
---
North Dakota State at South Dakota
The Bison also came into this game with their playoff spot secured, but in their case, looking for another win to lock in a top seed. South Dakota was sitting at 4 wins, so, like Missouri State, was only playing for bragging rights. Unlike the YSU/MSU game though, this one was a lot closer.
The scoring got started about halfway through the first quarter with a 1-yard TD run by RB King Frazier to put NDSU up 7-0. The next drive, though, USD was able to tie it up on a 36-yard TD pass to WR Tacari Carpenter. The second quarter, NDSU was able to start to pull away, getting a TD on a 40-yard pass to WR Darrius Shepherd, which was then matched with a long USD drive finishing in a 1-yard QB run by Chris Streveler to tie it up again 14-all. NDSU answered with an 81 yard drive that was capped with a 13-yard pass to TE Jeff Illies and would take the 7-point lead to halftime, with a score of 21-14.
In the second half, NDSU would pick up another TD on their first drive finishing with a 6-yard pass to TE Connor Wentz (cousin of former NDSU QB and current Philadelphia Eagles QB Carson Wentz), going ahead by 2 scores. For most of the rest of the game, the two teams were essentially at a defensive stalemate, holding each other to punt after punt. Then early in the 4th quarter, a fumble by NDSU RB Chase Morlock helped set up a UDS drive that got them a TD on a 12-yard pass to WR Alonge Brooks to pull within 7. USD would hold NDSU to another punt and then start to work their way back down the field again. A defensive offsides penalty for NDSU extended the drive on what would have been a 4th and 10, but gave USD a first down. They'd eventually get down to the NDSU 24 yard line, but on 4th and 9, would throw an incomplete pass, giving the ball back to NDSU with about 5 minutes left. For many teams, that's more than enough time to get a stop and have another drive, but against the Bison, at the end of the game, late in the season…that's not going to work. They proceeded to use 11 plays to pick up 4 first downs and eat up the entire rest of the clock, ending in a 28-21 win for NDSU.
NDSU QB Easton Stick threw for 154 yards, 3 TDs, and had 1 interception and 1 sack. RB Lance Dunn led the team with 145 rushing yards, and RB King Frazier had 91 yards and a TD. WR Darrius Shepherd had 47 receiving yards and a TD, and TEs Jeff Illies and Connor Wentz each had receiving TDs. DE Greg Menard and LBs Pierre Gee-Tucker and MJ Stumpf all had 6 tackles, with Menard also having a sack and a forced fumble.
USD QB Chris Streveler had 184 passing yards and 2 TDs as well as 63 rushing yards and 1 TD on the ground. RB Michael Fredrick led the team with 71 rushing yards and WR Tacari Carpenter led the team with 51 receiving yards and a TD. WR Alonge Brooks also had 1 TD. DB Adam Harris led the team with 10 tackles, DB Jet Moreland had 7 and a forced fumble, and DB Danny Rambo had an interception. K/P Miles Bergner continued his kicking success with 6 punts averaging 51.8 yards and a long of 65, which earned him the MVFC Special Teams Player of the Week for the fourth time this season and ninth time in his career, and finished the regular season at #1 in the FCS for punting average at 47.5 yards per punt, which is the 2nd best season performance for a punter in MVFC history.
South Dakota finished their season 4-7 overall and 3-5 in the MVFC. North Dakota State finished 10-1 overall and 7-1 in the conference and earned the #1 seed in the FCS Playoffs. They have the next weekend off and will play the winner of Cal Poly and San Diego (their game on 11/26) at the Fargodome on December 3rd.
---
Western Illinois at Southern Illinois
Like the previous two games, this game was between a team that had their minds set on the playoffs going on the road against a team that was just looking to end their season on a high note. Western Illinois headed down to Carbondale with 6 wins and needing one more to make a spot for themselves in the FCS playoffs. Southern was sitting at 3 wins and last in the conference, so this would be their last game of the season regardless of what happened.
Things started off rough for the Leathernecks right off the bat with an interception during their first drive. SIU then took 3 plays to turn that into a TD on a 13-yard pass to RB D.J. Davis . WIU got down the field on their next possession, but was only able to come away with a field goal from 34 yards out. The next drive for SIU finished with a 14-yard TD pass to WR Israel Lamprakes and SIU was up early 14-3. Early in the 2nd quarter, WIU would get their opportunity, when on SIU's first play from scrimmage of the quarter, a fumble gave Western the ball at the SIU 12. Two plays including an 11-yard QB run by Sean McGuire and WIU would have their first TD. Two more plays later, SIU would throw an interception to true freshman DB Mike Viti and on the next play from scrimmage, the Leathernecks would go ahead on a 59-yard TD pass to RB Steve McShane. Deeper into the second quarter, a 44-yard pass to WIU WR Isaiah Lesure would help set up a 3-yard TD pass to WR Lance Lenoir to put the Leathernecks ahead 24-14 going into halftime.
SIU would start with the ball in the second half, but four plays later, throw an interception to DB Xavier Rowe. WIU would take 5 plays in the drive to turn the INT into a TD on a 9-yard toss to TE Joe Turk to put the Leathernecks solidly in the lead, 31-14 and looked like it would clear sailing through the rest of the game and on into the playoffs. A 28-yard FG for SIU on their next drive would get them a little closer. A few drives later, in the last few seconds of the 3rd quarter, SIU would get a TD on a 3-yard run by RB Jonathan Mixon. Early in the 4th, WIU would get close to the red zone again, but would have to settle for a 39-yard FG (which was pretty impressive considering the significant wind that day). SIU threw an interception on their next drive, but WIU was unable to turn it into points missing a 35-yard FG. And that's when everything went horribly wrong for the Leathernecks. SIU got the ball at their own 20…completed a 37-yard pass to WR Billy Reed, and then a 43-yard TD pass, again to Reed, to pull the Salukis within 3. WIU had a good first play (29-yard pass), but was stopped and forced to punt, giving SIU the ball at their 30 yard line. On the very next play, SIU QB Sam Straub would hit WR Israel Lamprakes for a 70-yard TD pass to take the lead 38-34. The next play from scrimmage, WIU would throw an interception to SIU S Jeremy Chinn giving them the ball at their own 31. 5 plays and a 54-yard run by RB Jonathan Mixon and SIU would suddenly find themselves up by 10 with under 3 minutes left to play. Then…three plays into the next Western drive, another interception, this time by SIU S Ryan Neal. All SIU had to do at that point was to run out the clock for the Saluki victory of 44-34.
SIU QB Sam Straub threw for a school-record 450 yards and 4 TDs along with 3 interceptions, and earned himself the MVFC Offensive Player of the Week award. WR Israel Lamprakes caught for 203 yards and 2 TDs and WR Billy Reed had 138 yards and 1 TD. RB D.J. Davis also caught a TD. RB Jonathan Mixon ran for 96 yards and 2 TDs. Defensively, LB Chase Allen led the team with 11 tackles. S. Jeremy Chinn had 8 tackles and an interception and DBs Craig James and Ryan Neal also had interceptions.
WIU QB Sean McGuire had 337 passing yards and 3 TDs, but also 3 interceptions, as well as 1 rushing TD. WR Jaelon Acklin led the team with 90 yards receiving, WR Lance Lenoir had 81 yards and a TD and RB Steve McShane had 56 yards and a TD receiving as well as 82 yards rushing. Transfer TE Joe Turk also had his first career TD. LB Brett Taylor finished with 15 tackles, 7 solo tackles and ended the season at #1 in the FCS in solo tackles with 8.4 per game and #3 in the FCS in total tackles with 12.2 per game. Freshman DB Mike Viti had 11 tackles, 1 interception, and 5 pass breakups; DB Eric Carrera had 10 tackles including 1 sack and a forced fumble; DB Xavier Rowe had 7 and 2 interceptions, and LB Quentin Moon had 2 fumble recoveries.
Southern Illinois finished their season at 4-7 overall and 2-7 in the conference. Western Illinois, despite having the same 6-5 overall record as last year and having an impressive out-of-conference record (including a win over FBS Northern Illinois), was not selected for a playoff spot, in large part due to finishing the season with 3 straight losses and having a couple of questionable losses (including this one to SIU).
---
South Dakota State at Northern Iowa
And in the final MVFC game of the weekend, the Jackrabbits headed down to Cedar Falls, IA to try to get one more win to possibly lock in a top-8 playoff seed. With a loss, they'd still be in the playoffs, but a seed gets them a first round bye and hosting the second round game. Northern Iowa, despite a very impressive schedule and some quality wins found themselves at 5 wins and needing one more to have a decent shot at a playoff spot.
The first quarter of this game made it seem like it was going to be a fairly high-scoring "shootout" of a game, with teams trading TDs in the first four possessions. First, SDSU on a 30-yard pass to WR Jake Wieneke, then UNI on a 36-yard pass to WR Jalen Rima, back to SDSU with a (if I'm reading this correctly) a 16-yard pass FROM WR Jake Wieneke TO QB Taryn Christion, and then UNI just not wasting any time, with Rima returning the ensuing kickoff 99 yards for the TD. After all this excitement, it was all tied up at 14 and we were only about 7 minutes into the game. On UNI's next drive, however, they threw an interception and SDSU was able to work down the field finishing with a 5-yard TD pass to Wieneke to go ahead by 7. A missed FG by SDSU from 52 yards out, a successful FG for UNI from 20 yards, SDSU fumble, UNI interception, and they went into halftime with South Dakota State up 21-17.
In the second half, UNI would start with the ball but be held to a 3-and-out. SDSU then find their way back to the end zone on an 11-yard run by QB Christion. UNI would respond with a TD drive of their own, highlighted by a 32-yard reception by WR Daurice Fountain and ending in a 1-yard TD run by RB J'Veyon Browning to make it 28-24 Jackrabbits with just over 4 minutes left in the 3rd. And, like the previous game between WIU and SIU….this is when things would start to go horribly wrong for UNI. UNI held SDSU to a punt on their next drive, but on the kick return, WR Jalen Rima fumbled the return, giving the ball right back to SDSU. They would then move down the field and finish with a 3-yard TD run by RB Kyle Paris. A 3-and-out for UNI followed by a SDSU drive ending in a 32-yard FG put the Jackrabbits up 38-24 with about 5 ½ minutes left in the game. UNI spent the next few minutes driving down the field, hoping to potentially make it a 1-possession game, but they would only make it as close as the SDSU 31 yard line, when UNI QB Eli Dunne would throw an interception to SDSU DL Kellen Soulek which was taken back 65 yards for a TD, essentially ending the game by putting SDSU up 45-24 in the final 90 seconds of play.
UNI QB Eli Dunne had 295 yards passing w/ 1 TD, as well as 3 interceptions and 2 sacks.WR Daurice Fountain led the team with 75 receiving yards and WR Jalen Rima had 66 yards and a TD. WR Marcus Weymiller had 39 yards rushing, and RB J'Veyon Browning had a rushing TD. LB Duncan Ferch finished with 12 total tackles. DL Karter Schult had 7 tackles and 1 sack and finished the season at #1 in the FCS in sacks with 1.55 per game and #2 in the FCS in tackles for loss with 2.2 per game.
SDSU QB Taryn Christion had 272 yards and 2 TDs passing, 25 yards and 1 TD rushing, and 16 yards and 1 TD receiving (ok, so I did read that correctly). Christion finishes the season at #4 in the FCS for passing TDs with 29, and #5 in the FCS in passing yards with 3,369. WR Jake Wieneke finished with 136 yards and 2 TDs receiving as well as 16 yards and 1 TD passing. For the regular season, he finished #1 in the FCS with 16 receiving TDs and #4 in receiving yards with 1,204. His 4,080 career receiving yards and 43 receiving TDs now puts him solidly at #1 in MVFC history for both of those stats…with his senior year still ahead of him. TE Dallas Goedert had 74 yards and finishes the regular season at 6th in the FCS with 1,146 receiving yards. RB Brady Mengarelli led the team with 60 rushing yards and RB Kyle Paris had 1 rushing TD. DB Nick Mears led the team with 10 tackles; DBs Dallas Brown and Chris Balster each had 7 tackles and 1 interception, with Brown also having a forced fumble and earning the MVFC Defensive Player of the Week award. DL Kellen Soulek had the 65-yard pick-6 to effectively end the game.
Despite a very tough schedule, a win over FBS Iowa State, and some close losses to some very good teams, 5 wins just won't get you into the playoffs, so Northern Iowa's season ends with them sitting at 5-6 overall and 4-4 in the conference. South Dakota State, by virtue of their solid win, earned the #8 seed in the FCS playoffs and (like NDSU) will receive a first-round bye this next weekend. On December 3rd, they will play the winner of this coming Saturday's game between Villanova and St. Francis (PA). The Jackrabbits ended their regular season at 8-3 overall and 7-1 in the conference and tied with NDSU for the conference championship (although they technically had the auto-bid due to the earlier head-to-head win over the Bison).
---
Illinois State and Indiana State
The two ISU's didn't play this last weekend, since their conference season started a week earlier than everyone else and they were both on bye this last weekend. Indiana State finished 4-7 overall and 2-6 in the conference. Illinois State, who finished the season strongly and at 6-5 overall, 4-4 in the conference, and had wins over the Big 10's Northwestern as well as top-8 seed SDSU and a decent WIU team, were able to sneak into the playoffs as the 2nd ever 6-5 team selected for an at-large spot in the playoffs. They will travel down to Conway, Arkansas to take on the 9-2 Central Arkansas Bears next Saturday.
---
Final Regular Season Conference Standings
Name – Conference Record, Overall Record
North Dakota State – 7-1, 10-1
South Dakota State – 7-1, 8-3
Youngstown State – 6-2, 8-3
Illinois State – 4-4, 6-5
Northern Iowa – 4-4, 5-6
Western Illinois – 3-5, 6-5
South Dakota – 3-5, 4-7
Indiana State – 2-6, 4-7
Missouri State – 2-6, 4-7
Southern Illinois – 2-6, 4-7
Check back later this week for my preview of the two MVFC first-round games with Samford at Youngstown State and Illinois State at Central Arkansas.