I can't believe we're already 9 weeks into the season. After Saturday, most teams in the conference will have only 3 games left in the regular season (only 2 for the ISU's). Teams have played 4 or 5 conference games and are really starting to separate themselves in the conference standings (conference record, then overall record):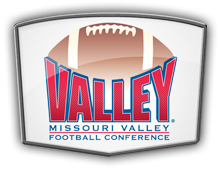 #7 South Dakota State – 4-0, 5-2
#3 North Dakota State – 3-1, 6-1
#14 Youngstown State – 3-1, 5-2
#22 South Dakota – 3-1, 4-3
#18 Western Illinois – 2-2, 5-2
#33 Northern Iowa – 2-2, 3-4
Indiana State – 2-3, 4-4
Missouri State – 1-3, 3-4
Illinois State – 1-4, 3-5
Southern Illinois – 0-4, 2-5
The schedule for this weekend is as follows (all time listed in Central and all rankings from the AGS Weekly Poll):
#7 South Dakota State at Illinois State
2 PM
Southern Illinois at Missouri State
2 PM
#18 Western Illinois at #22 South Dakota
2 PM
Indiana State at #14 Youngstown State
3 PM
#3 North Dakota State at #33 Northern Iowa
6 PM
If we consider 7 wins to be the "threshold" for playoff consideration (and yes, I'm well aware that the Leathernecks made the playoffs at 6-5 last season, but that was a pretty rare set of circumstances…#1 toughest schedule, beat 3 other playoff teams, finished 3rd in the conference…and it doesn't look like anyone is going to get that kind of setup this year), then here's what the teams need to do to have a shot at the playoffs (outside of the conference autobid):
SDSU – Win 2 of their last 4
NDSU – Win 1 of their last 4
YSU – Win 2 of their last 4
USD – Win 3 of their last 4
WIU – Win 2 of their last 4
UNI – Win all of their last 4
ISUb – Win all of their last 3
MSU – Effectively eliminated, can only get to 6 wins if they win their last 4 (technically it'd be 7 wins, but one was over a lower-division school, which essentially "doesn't count")
ISUr – Effectively eliminated, can only get to 6 wins if they win their last 3
SIU – Effectively eliminated, can only get to 6 wins if they win their last 4
Last week I mentioned a scenario where the top four teams in the conference could all finish 9-2 overall. If, for example:
SDSU wins the rest of their games
NDSU loses to YSU and wins the rest of their games
YSU beats NDSU and wins the rest
WIU wins the rest of their games
In that scenario, SDSU would win the conference championship at 8-0 in the MVFC, YSU would be second at 7-1, and NDSU and WIU would both be at 6-2, although NDSU would get the 3rd place nod due to head-to-head results. Some of those results aren't entirely likely, but there is still a possibility that this is how it could go down.
On to the games…
---
#7 South Dakota State at Illinois State
South Dakota State is currently 5-2 on the season, 4-0 in the conference and is sitting in the driver's seat heading towards the conference championship after a strong win over Youngstown State last weekend. The Jackrabbits will head down to Normal, IL to take on the Redbirds in their "Spack 'Stache Bash" (seriously). Illinois State is 3-5 overall and 1-4 in the MVFC.
I'm not too sure what else can be said about SDSU that I haven't mentioned in previous articles. Youngstown State's exceptional defense held them to about 100 yards less than they normally get in total offense, but Illinois State's defense is no Youngstown State. The Jackrabbits' strong (6th in the FCS) passing offense is led by QB Taryn Christion, who is currently in the FCS top ten in passing yards (2,128), passing yards per game (304.8), passing TDs (24), and passing efficiency (172.9). His primary targets are WR Jake Wieneke (#1 in FCS in receiving TDs, 11th in yards per game) and TE Dallas Goedert (#3 in FCS in receiving TDs, 5th in yards per game), and they can also hand the ball off to RB Brady Mengarelli, who has 50.7 yards per game and a TD. Defensively, LB Christian Rozeboom has really made a name for himself in his first season, currently leading the team with 10.3 tackles per game (19th in FCS) including 4 for loss (3 sacks), 2 interceptions returned for 63 yards, and 2 forced fumbles. LB Jesse Bobbit is no slouch either, racking up 8.9 tackles per game and has an interception.
On ISU's side of things, QB Jake Kolbe has been throwing for 230.8 yards per game and has 11 TDs. Primary receiving targets are WR Anthony Warrum with 78.1 yards per game and 4 TDs, and Christian Gibbs with 53 yards per game and 3 TDs. Running the ball now (top RB George Moreira suffered a season-ending injury a couple of weeks ago) is Freshman RB James Robinson who technically is only averaging 41 yards per game, but most of those games he was just a backup. In their last 3 games, he is averaging 89.7 yards per game on the ground and has 2 TDs, as well as a couple of catches (had 50 receiving yards against YSU 3 weeks ago). On the Redbirds defense, LB Alejandro Rivera leads the team with 67 tackles, 1 sack, 1 interception, and 1 fumble recovery. S Alec Kocour leads a defensive backfield that is fairly decent against the pass (2nd in the conference), and has 64 tackles, 1 for loss, and 1 interception.
So…here's a matchup to look at…6'4" SDSU receivers Wieneke and Goedert, going against ISU's 6'0" LB Rivera and S Alec Kocour. These two receivers can compete favorably against defenders who are their height…it could get scary if Christion has having a decent day finding his receivers against defenders that they've got 4 inches over. I've seen better offenses than Illinois State's go against SDSU's defense in the latter part of the season and have very little success, and I don't see that changing significantly this game. Will we see another SDSU over WIU-style blowout (38 point win, if you forgot)…probably not, but it's definitely not out of the realm of possibility. I do think we'll probably see SDSU win by a couple of scores though (and possibly more).
TL:DR – South Dakota State by 17
---
Southern Illinois at Missouri State
The Salukis are 2-5 this season, and a winless 0-4 in the conference including last weekend's home loss against Indiana State. Things seemed like they were starting to look up for Missouri State…not so much in wins (although they beat last year's win total after the second weekend of the season)…but it seemed like they were performing better than they had the last couple of years…until UNI found an offense and destroyed them by 54 points last weekend. Neither of these teams can reach 7 Division I wins now, so playoffs are out of the picture now. This game is essentially for bragging rights between the two southern-most MVFC schools, as well as being Missouri State's Family Weekend game.
Despite their lack of success this season, Southern Illinois has a pretty decent offense (2nd in the conference behind SDSU). They're the 7th best passing offense in the FCS, 15th in overall offense. The problem lies in the defense, which is 111th against the pass and 81st overall. The offense is led by QB Josh Straughan who's been throwing for nearly exactly 300 yards per game this season with 13 TDs. Receiving targets are pretty well spread around, with 3 players (WRs Connor Iwema, Darrell James, and Jimmy Jones) all catching for 51-57 yards per game and each have at least 2 TDs. Their primary RB is Daquan Isom, who averages 61 yards per game and has 1 TD. Iwema and Isom were both out with injuries during their last game (they've been hit kinda hard with injuries this season), so I don't know if they'll be playing this weekend. LB Chase Allen leads the team in tackles with 48 including 4.5 for loss, a forced fumble, and a blocked kick.
Missouri State is, as previously mentioned, a bit better than last year, but still has quite a bit of trouble getting much going. They're decent against the run, but like a few MVFC teams (ISUb, WIU, SIU)…horrible against the pass. Their offense is 99th overall in the FCS and it's pretty even between their ability to stop the run vs defend the pass. Their QB Brodie Lambert only puts up 142.3 passing yards per game, and he's not really a running threat. WR Malik Earl came back a week or two ago after being injured and is averaging 60.3 yards per game and has 2 TDs. WR Deion Holliman only gets 28.7 yards per game, but has also picked up 3 receiving TDs, as well as handling most of the kick and punt return duties. RB Calan Crowder runs fur 47.3 yards per game and has 4 TDs. LB Dylan Cole leads the team in tackles with 79, which puts him at #4 in the FCS.
So, in general I'd say that these two teams are fairly evenly matched, except in one area, passing. SIU does it pretty well…MSU defends it pretty poorly. Because of this, I think that SIU will be able to pick up a bit more yardage and an extra score over Missouri State and picking up their first conference win of the season.
TL:DR: Southern Illinois by 7
---
#18 Western Illinois at #22 South Dakota
So…nothing special about this game…just a couple of teams playing a game of football 😉
Yea…right. In case you happened to be living under a rock for the last 11 months, after the season ended last year, Western's head coach, Bob Nielson, went to South Dakota and took most of his coaching staff with him. Personally, I think it worked out for the best, since WIU ended up with a great coach (and staff) with Coach Fisher (and his guys), but that doesn't change the fact that the majority of the Leathernecks on the field today were recruited to come to Western by the guys who now make up slightly more than half of the USD coaching staff. So, that, combined with the way that the whole transition "went down" has meant that for a lot of the guys on the team, they've had this Saturday's date circled on their calendars all year as THE game that they have to win….it's like with the Bears…if you have only 1 win this season, beat the Packers…well…if Western had only 1 win this season (thankfully not the case)…beat the Coyotes. This one's personal.
Western Illinois is currently sitting at 5-2 overall and 2-2 in the conference after the 8-point loss to North Dakota State last weekend. The South Dakota Coyotes are 4-3 now with a 3-1 conference record after their 3 point win over Illinois State last weekend. It was actually their 5th game this season that was decided by the point differential of a field goal. They've won all but one of those games, a 2 OT loss to North Dakota (one of 3 games this season to go to 2 OT for the Coyotes).
Western Illinois' offense is led by QB Sean McGuire, who has put up 248.86 yards per game and 10 TDs through the air, as well as 3 TDs and just under 17 ½ yards per game. Receiving targets include WR Lance Lenoir (117.14 yards per game…4th in the FCS, and 4 TDs) and WR Joey Borsellino (52.17 yards per game and 1 TD). On the ground, RB Steve McShane has finally dropped below a 100 yard per game average after being held to only 18 yards against NDSU (this is a frequent source of pride for the Bison defense…holding very good RBs to very few yards) and is currently sitting at 95.4 yards per game with 7 TDs. Transfer RB Jamie Gilmore has also started to pick up some steam a little, running for 55 yards and 3 TDs in the last two games. LB Brett Taylor leads the defense with 75 tackles, 5.5 for loss, and 1 interception, and had a season-high 14 total tackles (13 solo) against NDSU last weekend.
South Dakota's QB situation is a little bit of a question mark at this point, since they currently have 2 QBs who appear to be fairly decent. The starting QB for the first 6 games of the season was Chris Streveler, who was putting up 158.2 yards per game and 14 TDs through the air as well as rushing for just under 80 yards per game and 5 TDs. Streveler was hurt in (I believe) their game against Indiana State two weeks ago, so last week, they started Ryan Saeger. Saeger played for one possession, throwing for 42 yards and getting them close enough for a FG. I don't know if he was hurt at the end of the drive, or just wasn't doing well enough, because they then put in R-Freshman Austin Simmons, who then proceeded to throw for 205 yards and 2 TDs and run for another 36 yards. It sounds like Streveler is good enough to start this weekend, but it's unclear at this point how short of a leash they'll have on him and at what point they may decide to put Simmons back in (might depend on how well the Leathernecks are stopping the run game). In case you couldn't tell from the stats, Streveler is a better running QB and Simmons is a better passing QB.
Because their starting QB for most of the season has been a running QB and they have a decent RB in Trevor Bouma (79.7 yards per game, 3 TDs), they haven't done too much in the passing game with 3 players getting 31-36 yards per game: WRs Tacari Carpenter (4 TDs), Riley Donovan (4 TDs), and Alonge Brooks (2TDs). On the defense, LB Jet Moreland currently leads the team with 66 tackles and has a fumble recovery. But, the big story of the season so far is K/P Miles Bergner who is 2nd in the FCS in Field Goal Percentage including a 50 yarder, 4-5 in the 40-49 range, 5-5 from the 30-39 range, and 2-2 from the 20-29 range, and perfect 27-27 for XPs. If he's within 40 yards…he won't miss…not in the dome. Oh, and he's also #1 in the country in punting average, with 43 punts averaging 46.6 yards. He good. He real good.
Overall, it looks like the teams are fairly evenly matched in most areas. WIU's rushing defense is better than USD's, but USD's rushing offense is better than WIU's. Western's passing offense is better than South Dakota's, but the Coyotes passing defense is better than the Leathernecks (most team's are, actually, Western is 114th by that metric). However, when the rushing and passing is combined (total yards), WIU's defense and offense are both a bit better than USD's. Western better at limiting sacks their own QB, but South Dakota is better at sacking their opposing QBs. USD has a much better kicking game (probably overall the best in the FCS)….and Western has a much better time of possession. What this all boils down to is statistically a pretty even game, but in this situation, I think Western has a little bit of an advantage due to the "emotion factor". I think at some point, this will work out to a situation where a USD FG is traded for a WIU TD.
TL:DR – Western Illinois by 4
---
Indiana State at #14 Youngstown State
Last week, the Sycamores headed down to Southern Illinois and came away with a 22-14 victory bumping them up to an even 4-4 overall and 2-3 in the conference. Youngstown State headed up north to South Dakota State in a battle for 1st place in the conference, but went home 2nd, losing by 14. The Penguins are now 5-2 overall and 3-1 in the MVFC. This matchup will be Homecoming for Youngstown State.
ISU has the FCS's 13th best passing offense (averaging 293.4 yards per game) led by QB Isaak Harker, who is currently 8th in the FCS with 292.1 passing yards per game and 7th in the FCS with 18 passing TDs. He's one of the better (probably #2) pure passing QBs in the conference. Top receiving target, WR Robert Tonyan, averages 79.8 yards per game and has 9 TDs and WR Miles Thompson is right behind with 78.3 ypg and 6 TDs. RB Roland Genesy is the primary back, rushing for 63.6 ypg and 6 TDs. LB Jameer Thurman is the defensive leader in tackles with 70, including 9 for loss (1 sack), 1 interception and 2 fumble recoveries.
Unfortunately for the Sycamores, YSU has the #1 pass defense in the conference, only allowing 176.9 yards per game, as well as the #2 run defense. Overall in the FCS, they have the #7 defense giving up only 283.1 yards per game total. This defense is led by D-linemen Derek Rivers and Avery Moss. Neither are the team leader in tackles, but Moss has 7.5 tackles for loss, 5 QB hurries and 2 forced fumbles, and Rivers has 9 tackles for loss, 11 QB hurries, and a fumble recovery. LB Armand Dellovade is the team's leader in tackles with 45, including 6 for loss. Offensively, the Penguins have had some issues with injuries, especially at the QB position. I won't go into detail on that (I think I talked about it some a week or two ago), but essentially, I have no idea who will be starting at the QB position. It could be the occasionally injured Ricky Davis (a good running QB), Nathan Mays (a little less of a runner than Davis, but not bad), or even possibly Hunter Wells…the former starting QB for the past few years who was planning on sitting this season and transferring next year to another school (rumors have said that he's been asked to reconsider and come back on the field)…so…who knows. YSU hasn't been bit in the passing game this season no matter who's taking the snaps though (no receivers average 30+ yards), as running the ball is their forte. The other bright spot in the offense is RB Martin Ruiz with 77.7 rushing yards per game and 7 TDs.
So, I have no idea what to expect from the YSU offense, but I know that their defense is really good (them and NDSU are the only two teams to hold SDSU's offense to less than 38 points this season…YSU allowed 24). ISU is much better at offense, but not quite as good as SDSU. Personally, I see the YSU defense shutting down ISU pretty effectively, and the Penguin offense finding a way to put up enough points to get past them and win by a couple of TDs.
TL:DR – Youngstown State by 14
---
#3 North Dakota State at #33 Northern Iowa
And finally, the late game this weekend pits one of the best teams in the country in the NDSU Bison against a "surprisingly offensive" (does that sound odd to anyone else?) UNI Panther team. NDSU spent last Saturday in Macomb, IL taking on Western Illinois and with some really good defensive stops, found a way to come away with an 8-point win. Even when NDSU is having a "down year", they can still nearly always find a way to grind out a win. They are now 6-1 overall and 3-1 in the conference. Northern Iowa spent most of the season struggling on offense with their QB who should really be a RB, until last week when they put in their #2 QB (more of your standard passing QB) who then led them in an utter destruction of Missouri State to the tune of a 54-point margin. UNI now sits at 3-4 overall and 2-2 in the MVFC.
The Bison's strength is the Herd their ground game on both sides of the ball…8th in the FCS against the run, 15th when they have the ball. Their passing offense isn't great, but luckily for them, it hasn't really needed to be most of the time. Their QB, Easton Stick only passes for 184.7  ypg. He does have 10 passing TDs, but he can also run, picking up an average of 40.4 yards per game on the ground with 3 TDs. He also often hands the ball off to RB King Frazier (79 ypg, 7 TDs) and RB Lance Dunn (52.7 ypg, 2 TDs). Since he doesn't pass quite as much, his receivers don't really have any crazy numbers…the top WR is Darrius Shepherd with 54 ypg and 3 TDs. Defensively, Robbie Grimsley is their top tackler with 51 including 1 sack, as well as 2 interceptions. MJ Stumpf has 43 tackles, 6.5 for loss, and 1 interception, and Pierre Gee-Tucker has 40 tackles, 6.5 for loss, and 2 fumble recoveries.
I can't really tell at this point if Coach Farley just completely didn't expect their backup QB Dunne to be able to be that good at hitting a variety of passes, or if he's participating in the weirdest episode of Punk'D ever. I'll go ahead and talk about their offense, but the problem is, this offense is COMPLETELY different with Sophomore Eli Dunne at the QB position as compared with Aaron Bailey. Bailey would run and only occasionally would pass…usually poorly, but every now and then hit a good one. Dunne nailed nearly every receiver he threw at last weekend. Now, to be fair, this was Missouri State…a team not known for having a great…well….anything (and the NDSU defense is MUCH better). So, instead of just listing all the stats that UNI's offense put up last weekend, if you're interested, you can check out my recap of the game here: http://thefcswedge.com/mvfc/mvfc-week-8-review/
I will just hit you with one quick number…Dunne's QB efficiency rating last week: 202.16…that's good….really good…dude can ball. So, what about the other side of things? UNI's defense is 14th best in the country (stronger against the run than the pass), led by DL Karter Schult (#1 in the FCS in sacks with 1.36 per game, he also has 46 total tackles including 15 for loss, an interception, a forced fumble, 3 qb hurries, and a safety. LB Jared Farley is also very good, racking up 49 tackles, 2 for loss, and 1 interception.
Overall a really interesting game. The Bison are really good at running the ball and are kinda "meh" at throwing it, but UNI is very strong against the run and good overall defensively. NDSU's defense is also very good at stopping the run but has been vulnerable to passes at times this season. NDSU is ranked higher and generally regarded as the "better" team this season, plus they frequently seem to be able to grind out wins, even in close games. On the other hand, this is something of a rivalry game, which often means you can throw a lot of that out the window because every snap and every down is going to be a hard-fought battle. Plus, the last time they had to go play at the UNIDome, they suffered their only loss of the 2014 season, going down 23-3. I think 2014 UNI was better than 2016 UNI is so far, but I also think that 2014 NDSU was better than 2016 NDSU is currently, so really this just feels like a tricky game to predict. I think the odds are slightly in NDSU's favor, but despite their rankings, I wouldn't really consider a UNI win a true "upset", even though it technically would be. Still, gotta pick one, so I think I gotta go with NDSU at this point, but it'll be tough and it'll be close (and UNI will have likely found their QB for the future).
TL:DR – North Dakota State by 1