I'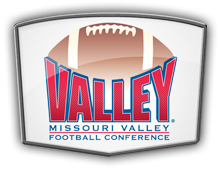 m going to try changing things up just a little bit, hopefully making some of my content a little easier to read. Most of you probably won't notice a huge difference, but hopefully makes a few little things better. I'm also going to switch over to conference-only numbers from now on. Obviously strength of schedule makes a difference (if a team has all the "tough" matchups early vs late in the season, for example), but now that everyone has played 4 MVFC games, I feel that it's a better indication of how good a team is against roughly "equivalent" teams. It'll also weed out some of the "inflated" stats from some of the early OOC games (looking at you, Jackrabbits), and give a better idea of where teams are at this point in the season.
All times are listed as Central time zone and ranking numbers based on the AGS Poll. Here's the full list along with starting times and places you can find them on TV/streaming video:
Saturday, October 27th
12:00 PM – South Dakota State (4-2, 2-2 MVFC) at Illinois State (5-2, 2-2 MVFC), ESPN3
1:00 PM – Indiana State (3-4, 1-3 MVFC) at Youngstown State (3-4, 2-2 MVFC), ESPN+
1:00 PM – Northern Iowa (4-3, 3-1 MVFC) at Western Illinois (3-4, 2-2 MVFC), ESPN+
2:00 PM – North Dakota State (7-0, 4-0 MVFC) at South Dakota (3-4, 2-2 MVFC), ESPN+
2:00 PM – Southern Illinois (1-6, 0-4 MVFC) at Missouri State (4-3, 2-2 MVFC), ESPN+
---
South Dakota State at Illinois State
The Series: SDSU and ILSU have played 8 times, with the overall series tied 4-4. Last year's matchup was a win for the Jackrabbits, 27-24 in OT at Brookings.
SDSU's Record: 4-2 overall, 2-2 in the MVFC. They had their first game against Iowa State cancelled due to weather, beat Montana State then destroyed Arkansas Pine-Bluff. In-conference, they lost a close one at NDSU, beat INSU in a high-scoring OT battle, beat down YSU and then lost to UNI in a game that was really much closer than the 15-point margin would indicate.
ILSU's Record: 5-2 overall, 2-2 in the MVFC. Opened with a win over NAIA St. Xavier (IL), then beat rival Eastern Illinois and won by a good margin over FBS Colorado State. In-conference, the lost a close one at MSU, beat WIU and clobbered SIU back home, then lost at NDSU last weekend.
South Dakota State: The Jackrabbits offense is good at not allowing QB Taryn Christion to get sacked through a combination of a solid offensive line and Christion's mobility. They've been roughly middle-of-the-pack offensively and last week, after losing RB Isaac Wallace (had been averaging just over 82 ypg with 4 TDs) with a season (maybe career) ending hip injury, they weren't able to find the end zone against a solid UNI defense. WRs Cade Johnson and Adam Anderson are 6th (63.8 ypg w/ 2 TDs) and 8th (60 ypg and 2 TDs) in the MVFC in receiving yards. Special teams is a strong suit for the Jackrabbits, with PK Chase Vinatieri hitting 8 of 11 FGs for the season, only missing 2 kicks from 48 yards and 1 from 49 (and making a 57 and a 47 last week), and Punter Brady Hale having a good year, averaging 42.2 yards per on 20 punts. With the coverage unit only allowing 12 total yards on punt returns, SDSU is #1 in the conference with a 41.6 yards per punt net average. Kickoff coverage is also solid, which helps SDSU do well in the "field position" battle. On defense, the Jackrabbits again mostly fall in the middle of the conference, allowing an average of 25.8 ppg and 407 ypg. They're 6th in the MVFC in the run defense and 5th in pass defense. DT Krockett Krolikowski and DE Ryan Earith are tied (along with NDSU's Greg Menard) for 6th in the MVFC in sacks with 2.5 in the 4 MVFC games. As a team, they are fairly well-disciplined, averaging only 30.5 penalty yards per game (best in the MVFC).
Illinois State: Illinois State has one of the better offenses in the conference, putting up just under 30 ppg (3rd in MVFC) and definitely leans more towards the run game with RB James Robinson averaging 132.3 ypg with 5 TDs (2nd in MVFC) and RB Markel Smith at 67.3 ypg with 1 TD. WR Spencer Schnell is #4 in the conference with 75.5 ypg and has 4 receiving TDs, but overall, the passing game isn't relied on much, only averaging 174.5 ypg. On defense, the Redbirds are in the top 3 in the conference in most categories, allowing only 17.8 ppg and 314.5 ypg. They're third in the MVFC against both the pass and the run, so it's a fairly balanced effort. LB Zackary Mathews is tied for 8th in the conference with 10 tackles per game and DB Luther Kirk has 2 INTs with 1 returned for TD in 4 games. Punter JT Bohlken averages 45 yards per punt in MVFC games, which leads the conference, although the Redbirds have struggled in the FG department, going 2 for 5 in the MVFC (and 5 for 10 overall).
My Take: At the start of the week, I was thinking that SDSU might be favored by a bit, although after really processing how they played against UNI last weekend, I'm not so sure. It seems like a "which team will show up" scenario…played well against NDSU and YSU, but had issues with INSU and UNI. ILSU was kinda the same way…played great against some teams, but struggled with MSU and WIU (was a much closer game than the score would indicate). I think the two teams are pretty evenly matched, but it's Family Weekend for the Redbirds and Hancock Stadium should be sold out, so I have to give the edge to the home team here. I think Illinois State wins this one by a FG, 24-21.
---
Indiana State at Youngstown State
The Series: INSU and YSU have played 28 times going back to 1988, with the Penguins holding a 23-5 series lead. Last year's matchup was a 66-24 Youngstown State win in Terre Haute, IN.
INSU's Record: Indiana State is 3-4 on the season, with wins over Eastern Illinois and DII Quincy, and a loss to FBS Louisville. In the MVFC, they're 1-3, getting shut out against UNI, losing in OT at SDSU, dropping their Homecoming game by 3 to MSU, but then taking down SIU by 3 at the Saluki's Homecoming.
YSU's Record: Youngstown State is 3-4 this season, which opened with a loss against non-scholarship Butler and another at FBS West Virginia, then a win over Valparaiso. In the MVFC, they're 2-2 (like more than half the conference currently) with a loss at WIU, win over SIU back home, a big defeat at SDSU and then a win over USD at the "Ice Castle".
Indiana State: So, this one is going to be a bit tricky to sort out. If I was writing this a few days ago, I would have said that INSU isn't really an offensive powerhouse, but they do have the most productive rushing offense in the MVFC, with RB Ja'Quan Keys leading the conference in rushing yards (133/game) and rushing TDs (7), and being in the top 3 nationally in both categories. That was…until word came on Tuesday that Keys had suffered a season and career ending injury in their game last week against SIU. Obviously this is absolutely horrible for the young man, who will have to miss the final 4 games of his senior season, but it's also devastating to a Sycamore offense that pretty much relied on Keys for over half of their ground yards. The next best runner on the INSU offense is QB Ryan Boyle, who gets just over 68 ypg with 2 rushing TDs. Boyle also puts up 166.3 ypg with 2 TDs through the air and 1 INT, which is near the bottom of the conference rankings for the "regular" QBs (excluding things like trick plays where a punter or a WR might act as a QB for a play). On defense, INSU is last in the conference in points allowed (34.3/game) and rushing yards allowed (258.8/game), but is actually halfway decent with their pass defense, only allowing ~195 ypg through the air. LBs Jonas Griffith and Katrell Moss and DB Jamal Jones are #1, 2, and 4 in the conference for tackles, averaging 13.3, 12.3, and 10.8 tackles per game respectively, with Jones leading the conference with 2 fumbles recovered in 4 conference games. Six different INSU players have forced fumbles in those games. The Sycamores are also pretty good at kickoffs and punting, averaging 42.8 and 40.5 net yards per kick/punt, which is #2 and #4 in the MVFC.
Youngstown State: The Penguins haven't really been blowing anyone away either, although they used some solid defense and a turnover to get up early on USD and ride that to a win. They are similar to INSU in that the most productive member of their offense is a very good RB. In this case. Tevin McCaster is just under 98 ypg (3rd) with 4 TDs in MVFC games. QB Montgomery VanGorder is 4th in the conference with 224.8 ypg and 5 passing TDs, while running for 26.5 ypg and 1 TD. What this adds up to is an offense that only averages ~384 ypg and 22.8 ppg in the conference, in the bottom 3 for both categories. On the other side of the ball, the Penguins are really good against the pass generally. They gave up 324 yards in the air against WIU (a really good passing team), but held SIU, SDSU, and USD to 341 yards combined (and none of the 3 over 158 yards. Otherwise, they're fairly "middle-of-the-pack" for their ground defense and scoring defense. LB Armand Dellovade is the top tackler on the team averaging 8.3 per game in MVFC contests (12th in the MVFC)  and DT Savon Smith is tied for 3rd in the conference in tackles for loss, averaging 1.38 per game. They've struggled with field goals this year, with kicker Zak Kennedy only 4 for 8 in the conference (and 5 for 12) overall.
My Take: Like the SDSU/ILSU game, at the start of this week, I thought this would be a close game. Now that the unfortunate news about Ja'Quan Keys has come out, I don't see this one going the Sycamores way. INSU is last in rushing defense and YSU has a really good RB who is hard to get down. I think YSU wins this one by about 10 points, maybe 27-17.
---
Northern Iowa at Western Illinois
The Series: UNI and WIU have played 46 times starting in 1967. In that span, the Panthers have the series lead, 31-15. Last year's matchup was a 38-29 win for the Leathernecks in the UNIDome, although this was another case of the score not telling the full story (WIU was down by 4 until the final 6 seconds of the game).
UNI's Record: Northern Iowa is 4-3 overall and started off the season with a 26-23 loss at Montana and a loss at FBS Iowa, then went home to shut out Hampton 44-0. In the MVFC they're 3-1 with a shutout win at INSU, loss at home to NDSU, a big win at USD, and then a huge defensive performance in a Homecoming win over SDSU last weekend.
WIU's Record: WIU is 3-4 so far. While UNI was in Missoula the first weekend, WIU was in Bozeman, also getting handed a 26-23 loss by a Montana FCS school…in this case, Montana State. The Leathernecks then took on FBS Illinois and dropped that one, but then welcomed Montana to Macomb and won that one. In the MVFC, WIU is another of the 2-2 teams, beating YSU, losing at ILSU, losing to NDSU back home, and then heading down to MSU and coming away with a solid victory.
Northern Iowa: UNI's run defense is solid at #4 giving up 148.5 yards per game on the ground.. They're 3rd in the conference in scoring defense and they've kept three teams from reaching the end zone at all this season (including two MVFC teams that have both put up big numbers against other teams). The defense is a little weaker against the pass (7th in MVFC). LB Chris Kolarevic is #3 in conference games in tackles with 11.3 per game and LB Rickey Neal Jr. is sitting at #2 in sacks, averaging .88 per game in the 4 MVFC games. LB Duncan Ferch holds the #2 spot for passes defended with 2.25/game and DB Xavior Williams helps them do well in the turnover battle with 2 in the last 4 games, 1 of which was returned for a TD (and does a solid job at returning kicks). On offense, Eli Dunne averages 252.3 yards per game with 8 TDs and only 1 INT and leads the conference in passing efficiency. The Panther offense is #2 in the conference in both points (32.5) and yards (407.8) per game with WRs Briley Moore (64.5 ypg) and Deion McShane (48.8 ypg) as the primary receivers in the aerial attack. On the ground, RBs Trevor Allen (76 ypg w/ 3 TDs) and Marcus Weymiller (72.8 ypg w/ 1 TD) both rank in the top 10 of the conference for yardage. PK Austin Errthum is 9 for 11 on the season for FGs with a long of 46 (at Indiana State) and is 6 of 7 in conference games.
Western Illinois: WIU's defense is actually pretty similar to UNI's, although ranked a little better in the conference. They have the #2 run defense allowing 106.5 ypg and the #6 pass defense allowing 219 ypg. LB Pete Swenson and DL Khalen Saunders lead the conference in tackles for loss with 2.63 and 1.63 per game respectively, with Swenson the only player in the conference averaging above 1 sack per game (1.25) in MVFC games. Three Leatherneck DBs are in the conference top 10 for passes defended per game, with Justin Fitzpatrick tied for 3rd, and Zach Muniz and Xavier Rowe tied with each other for 5th. Fitzpatrick also has 2 INTs in the last 4 games. QB Sean McGuire leads the Leatherneck offense, throwing for 264.5 ypg with 10 TDs and 5 INTs (3 against NDSU). WIU's offense has been very 1-dimensional for much of the season, ranking #2 in the passing game, but 9th on the ground, averaging only 119.3 ypg, although they finally put together a solid run game last week against MSU, gaining more yards on the ground than they had in the previous 4 games combined (MSU's defense isn't all that great against the run though). WR Isaiah Lesure has caught 2 TDs and 79.8 ypg this season, and WR John Brunner has 54.3 ypg. The ground game, that only recently got moving, is headlined by RB Steve McShane with 76 ypg (despite being held to 9 against NDSU and 18 against ILSU) and has 2 rushing TDs. McShane is also a receiving threat, catching 11 passes for just under 39 yards and 2 TDs in MVFC matchups…and he's #4 in the conference in kick returns and #2 in the conference in punt returns. WIU has struggled with kickoff coverage, averaging a net gain of 33.3 yards per, which is last in the conference, and allowing MSU a long kickoff return for a TD last weekend.
My Take: These two teams have a fairly long history, and are also located fairly close to one another. They often compete for the same recruits in many areas and have had some exciting/heartbreaking finishes between them. UNI has last week's MVFC defensive player of the week (Ferch) and WIU has last week's MVFC offensive player of the week (McShane). Something else interesting is that both offenses feature an explosive member of the McShane family, with Steve (5th oldest out of 10 kids) a Senior RB starting for WIU and Deion (7th) a Freshman WR starting for UNI. Northern Iowa is generally favored by a bit in this game, but it's close enough that it could easily go either way. I think WIU's run game will do well, not like last week vs MSU, but better than they did earlier in the season. McGuire can probably do well against the pass defense, but I think UNI will also put up some yards through the air. It'll probably come down to whomever can limit turnovers the most. I'm a Leatherneck fan, so I feel like I've gotta go with my team in this one, but I think it'll be close and it'll be a battle. UNI is a very good team but WIU is pretty much to the point where they have to win out to make the playoffs. I think this will give them the extra boost they need to come away with a 2-point win…26-24.
---
North Dakota State at South Dakota
The Series: NDSU and USD have played each other 82 times going back to 1903. NDSU holds the series lead, 54-26-2 and in the last 23 matchups (back to 1988) have only lost twice (2002 and 2015). Last year's matchup was a 49-14 NDSU win in Fargo.
NDSU's Record: The Bison are 7-0 overall, 4-0 in the conference. They started the season by steamrolling Cal Poly, North Alabama, and Delaware (all in Fargo). In MVFC play, they beat SDSU in a close one, pulled away in the 4th quarter to beat UNI on the road, won their first outdoor game at WIU, then headed back home and beat a good ILSU team by two TDs.
USD's Record: The Coyotes are 3-4 with a 2-2 conference record. They lost a close game at FBS K-State to start the season, then beat Northern Colorado at home, and wrapped up non-conference games with a loss at Weber State. In the MVFC, they won at SIU and home against MSU, then lost at home against UNI and somewhat unexpectedly dropped their game at YSU last weekend.
North Dakota State: NDSU has been THE top team in the FCS for the majority of the last decade. They are tied for #1 in run defense (yards per game) with 106.5, but have only allowed 3 TDs on the ground (the other team, WIU, has allowed 7). The Bison pass defense has been a bit of a weak spot, allowing the most passing yards of any MVFC team (264.3 per game). The NDSU defense doesn't really have 1 or 2 guys who are far-and-away the team leader(s) in tackles, but they have a bunch of guys who are all very good. DE Greg Menard and LB Jabril Cox are in the top 10 in the conference for sacks with .63 and .5 per game respectively. CB Jalen Allison is tied for 7th with 1.25 passes defended per game with FS James Hendricks right behind and 1 per game, and each player has 2 INTs in MVFC games. On offense, NDSU is technically ranked at #2 for the ground game, although with the injury to INSU's RB, they're effectively #1 now and are currently averaging 220.5 ypg. The passing game is second-to-last with 172.8 ypg, but they haven't really needed to rely on the pass for much of the season (only 77 attempts…only one of two teams with fewer than 100 pass attempts), and when QB Easton Stick does pass, he's very efficient, with a 154.7 rating. Stick has thrown for 7 TDs in MVFC games this season with 2 INTs and also runs for 42.5 ypg with 3 rushing TDs. WR Darrius Shepherd is the primary receiver for the Bison with just over 100 yards and 4 TDs on 22 catches and also leads the conference in punt returns, averaging 19.9 yards per return. On the ground, RBs Bruce Anderson (86 ypg) and Lance Dunn (71.3 ypg w/ 5 TDs) are getting the job done. There are plenty of Bison fans who will complain about the issues with the passing game both on offense and defense…sometimes some special teams issues…etc, but the fact is, in MVFC games they currently sit at #1 in both scoring offense and defense, are undefeated this season, are the defending national champions, and are the unanimous #1 team in every major poll/rating system.
South Dakota: South Dakota's offense is heavily geared towards the passing game. They are #1 in the conference for that, with QB Austin Simmons averaging 288.3 ypg and has 6 passing TDs with 3 INTs, but are last in the conference with their rushing offense, averaging 103.3 ypg on the ground. RB Ben Klett is the top guy there, but with just under 50 yards per game and 3 TDs, is 14th in the conference. WR Dakarai Allen gets the majority of the yardage, racking up 112.8 yards per game on 24 catches with 2 TDs. Allen is also #1 in the conference (for anyone with more than 4 catches) in yards per catch, at 18.8. The UDS defense is in the lower half of the conference for most rankings: 7th for run defense, 8th for passing defense, and 9th for scoring defense. They do have a few solid players though, with DB Andrew Gray tied for 4th in the conference with 10.8 tackles per game and twin brother LB Alex just a bit down the list at 7.5 per game. Andrew is also tied for 3rd for passes defended with 1.75 per game and has 2 INTs and 2 forced fumbles against MVFC teams. DL Darin Greenfield is 5th in tackles for loss with 1.25 per game, and DB Mark Collins Jr. leads the conference with 2.5 passes defended per game.
My Take: I'm not going to say it's impossible for USD to win this game, although it seems highly unlikely considering how the Coyotes played against YSU last weekend. The best hope that USD has for a victory is if they can get their passing game really moving well. I think we'll probably see USD stay close early in the game, but NDSU will pull away in the second half and it won't really be close by the end. I'm thinking we'll probably see around a 40-14 NDSU win in this game.
---
Southern Illinois at Missouri State
The Series: SIU and MSU have played 39 times starting in 1965. The Bears have a 20-19 series lead and have won the last two matchups. Last year was a 36-28 MSU win in Carbondale.
SIU's Record: The Salukis are 1-6 overall with a 0-4 MVFC record. Their lone win of the season was their opener at Murray State. They lost a high-scoring (on both sides) game at FBS Ole Miss and then a close one back home against non-conference rival Southeast Missouri State. In the MVFC, they lost to USD, at YSU, at ILSU, and their Homecoming game against INSU. In the USD, YSU, and INSU games though, the total margin of victory for all three teams over SIU was 13, so all but one of their conference games (plus one of the OOC games) have been 1-score games.
MSU's Record: The Bears are 4-3 and are 2-2 in the conference. They lost their opener at FBS Oklahoma state, then beat DII Lincoln University before destroying then-20th ranked Northern Arizona by 32 points. They opened conference season with a surprising win over then-#9 ILSU, but have since kinda settled back into the MSU team we've been familiar with, losing at USD, beating INSU by 3, then losing by 17 to WIU at Homecoming.
Southern Illinois: SIU's offense is last in the MVFC in scoring (15.5 ppg) and yardage (366.5 ypg). The run game isn't too bad for the Salukis, putting up 191 ypg but they're only getting 175.5 through the air, and it looks like they're just not finding a way into the end zone. QB Matt DeSomer has taken over the starting spot from Sam Straub (who was the primary QB for most of the season up until last weekend). DeSomer has been the starting QB in two games so far, averaging 135 passing yards and 117.5 rushing yards per game. He's thrown for 1 TD, 1 INT, and run for 1 TD. WR Raphael Leonard is the top receiver on the team with 59.8 yards per game. RB D.J. Davis is the other ground threat (other than DeSomer), with 83 ypg and 1 TD. SIU has the #2 defense in the MVFC against the pass, allowing only 175.8 ypg in conference games, but they are vulnerable to the run, allowing 242.3 ypg and 8 TDs, 9th in the MVFC. LB Bryce Notree is tied for #8 in the conference with 10 tackles per game, while DEs Anthony Knighton and Jordan Berner, and LB Airan Reed are all tied for 9th with 1 tackle for loss per game. Knighton has 3 of his 4 TFL's as sacks and DB Jeremy Chinn has 2 pass breakups and 2 INTs in 4 MVFC games.
Missouri State: MSU is kinda the opposite of SIU in terms of where they excel. They're also in the bottom 3 of the conference in scoring and yardage, but whereas SIU gets most of theirs via the run, MSU has the #4 passing offense in the conference. QB Peyton Huslig averages 221.8 ypg with 4 TDs through the air and can also be a running threat, with 46.5 ypg and 3 TDs rushing (which makes him MSU's top runner). WR Tyler Currie tops the list for receivers for the Bears with 62.8 ypg and 1 TD, with WRs Damoriea Vick (44.5 ypg) and Lorenzo Thomas (42.5 ypg) getting in on the action as well. The MSU O-Line (plus the mobility of Huslig) have only given up 4 sacks in their 4 MVFC games, which is tied for the best in the conference. Defensively, the Bears have given up the most yards of anyone in MVFC games. They're not particularly great at any aspect of the defense, but they're a little better against the run than they are the pass. LBs McNeece Egbim and Angelo Garbutt are the "bright spot" of the defense, with 10.8 and 10 tackles per game respectively, and each having 1 sack, and DE Matt McClellan is tied for #2 in the conference with 3.5 sacks.
My Take: Neither of these teams have had a great deal of success in the recent past with only one winning season between the both of them over the last 5 years (SIU in 2013). MSU, specifically, hasn't had a winning season since 2009, although it looks like this year might be their best chance at one in a while, even though the last three games will likely be very tough. Overall, Missouri State is just in a much better spot right now than Southern Illinois, and I think they'll pull out a 7-point win at home. Missouri State takes this one with a score of 35-28.