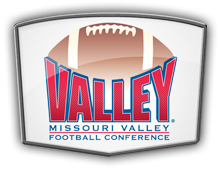 Another interesting week of MVFC in the books. We had three games that played out pretty much as expected and a couple of upsets…as is pretty much usual around this conference.
The Scores
Indiana State – 24
Southern Illinois – 21
Western Illinois – 31
Missouri State – 14
Illinois State – 14
North Dakota State – 28
South Dakota State – 9
Northern Iowa – 24
South Dakota – 17
Youngstown State – 29
Indiana State at Southern Illinois
The game got started with an 81-yard drive that covered over 6 ½ minutes and ended with a run by SIU QB Matt Desomer 4 yards into the end zone to give the Salukis an early lead. Indiana State responded on the next drive, heading 71 yards down the field and finishing with a 3-yard TD run by ISU RB Ja'Quan Keys, tieing things up. In the 2nd quarter, an attempt by SIU on 4th and 1 at the ISU 15 failed and gave the Sycamores the ball and a long field in which RB Keys could run freely. 10 plays later (6 of which were runs by Keys), they had covered 84 yards and reached the end zone again to take the lead, going into halftime up 14-7,
In the second half, moved 75 yards down the field and had it taken into the end zone by RB Titus McCoy (look…they do have more than 1 RB) on a 7-yard run. A few drives later, SIU blocked a short FG attempt. They weren't able to do much with it though, as SIU QB Desomer fumbled the ball giving it back to ISU 11 yards from the red zone. ISU got down to the 2, but wasn't able to punch it in and had to settle for a 20-yard FG to go ahead 24-7. In the 4th quarter, SIU kicker Nico Gualdoni missed a 36 yard FG attempt, but the SIU defense held ISU to a 3-and-out. The Salukis were then able to drive down the field and pull within 10 on a 9-yard TD pass to WR Darrell James. ISU's 38-yard FG attempt on the next drive was blocked and SIU made things exciting with RB Jonathan Mixon running the final 12 yards for a TD to narrow ISU's lead to 3 with just over 2 minutes left to play. SIU's defense held ISU to -5 yards on the next drive and were able to get the ball back with 32 seconds left. They were only able to get as close as midfield and the comeback ran out of time, giving the Sycamores the win, 24-21.
ISU QB Ryan Boyle only had 101 yards passing, 0 TDs and 0 INTs, but also ran for 104 yards, which combined, earned him the MVFC Newcomer of the Week award. RB Ja'Quan Keys ran 33 times for 156 yards and 2 TDs. Keys was the ball carrier for the majority of the offensive plays for the Sycamores, with the rest of the team combined getting 18 rushing attempts and 14 passing attempts (32 plays total, although one was actually a pass to Keys). LB Katrell Moss led the team with 16 tackles (13 solo). Freshman DB Tyreeon Hambright had an INT returned 39 yards in addition to 2 tackles. SIU QB Matt Desomer passed for 165 yards with 1 TD and 1 INT and ran for 135 yards and 1 TD (how often do you see both QBs in a game run for 100+ yards?). RB DJ Davis ran for 126 yards and LB Bryce Notree led the team with 12 tackes (10 solo).
Indiana State is now 3-4 overall and 1-3 in the MVFC and will play at Youngstown State next Saturday. Southern Illinois drops to 1-6 with a 0-4 conference record. They head over to Missouri State next weekend.
Western Illinois at Missouri State
The second drive of the game, WIU started from their own 5 yard line and proceeded to march down the field, taking 19 plays to cover the 95 yards in 9:10 and capped off with a 13 yard pass to WR John Brunner to put WIU up by 7. MSU hit a 27-yard TD pass to TE Jordan Murray, tying things up near the end of the 1st quarter. In the 2nd, MSU got within 5 of the end zone, but QB Peyton Huslig threw a pass right to WIU DB Eric Carrera for an INT in the end zone. WIU got most of the way down the field before a tipped pass was intercepted by MSU LB McNeece Egbim at the WIU 7. The Bears would only go backwards on the next drive and despite WIU getting good field position, PK Sam Crosa missed on 51 yard FG attempt. 3 plays later, MSU threw an INT to DB Justin Fitzpatrick, which WIU was able to convert into a FG, this time from 31 yards to give the Leathernecks the 10-7 lead going into halftime.
In the 2nd half, WIU went for it on 4th and goal from the 3, but were stopped for no gain by MSU LB Angelo Garbutt. On WIU's next drive, QB Sean McGuire hit RB Clint Ratkovich for a 52-yard TD pass to go up by 10. A little ways into the 4th quarter, WIU RB Steve McShane ran for a 37-yard TD, but on the ensuing kickoff, freshman RB Jeremiah Wilson ran 92 yards back for a TD to again make it a 10-point game. A few drives later, RB Steve McShane turned a shovel pass trying to move the chains on 3rd and 10 into a 71-yard TD…run…er…pass (technically pass, although about 2 yards of it was through the air and it was only 4 feet off the ground). WIU's defense held MSU the rest of the game to give Western Illinois the 31-14 win.
WIU QB Sean McGuire threw for 305 yards and 1 TD with 1 INT. RB Steve McShane ran for 143 yards and 1 TD, had 4 catches for 95 yards and 1 TD, had a 15 yard punt return, an 18 yard kickoff return, and a partridge in a pear tree…I mean…a MVFC Offensive Player of the Week award. WR John Brunner and RB Clint Ratkovich each had 77 receiving yards and a TD. DE Khalen Saunders led the Leathernecks with 7 tackles (3 solo). DBs Eric Carrera and Justin Fitzpatrick each had INTs and LB Pete Swenson had two solo tackles that were both sacks. MSU QB Peyton Huslig threw for 203 yards and 1 TD with 2 INTs and ran for 9 yards (I mention that because he's run for 361 yards this year including going 100+ against Oklahoma State). WR Tyler Currie had 5 catches for 63 yards and TE Jordan Murray had 3 for 54 yards and 1 TD. LB Angelo Garbutt had 11 tackles (7 solo) and LB McNeece Egbim had 10 (3 solo) and 1 INT. Punter Brendan Withrow punted 5 times for an average of 46.8 yards per punt and a long of 60 with 3 within the 20 yard line.
Western Illinois is now 3-4 with a 2-2 conference record and heads back home to take on Northern Iowa in a week. Missouri State has a 4-3 record and is also 2-2 in the conference and hopes to take out their frustrations next week on Southern Illinois, again at home in Springfield.
Illinois State at North Dakota State
In the first game back in the Fargodome since late September, NDSU used a 55-yard pass to WR Darrius Shepherd to cover a large chunk of the field and RB Lance Dunn ran the final 4 yards in for a TD. On the Bison's next drive, QB Easton Stick threw an INT to ISU S Mitchell Brees, but they weren't able to do anything with it in terms of points. In the 2nd quarter, NDSU WR Dallas Freeman ran for 9 yards into the end zone to cap off a 53 yard drive and take a 14-0 lead. ISU's next drive was intercepted by Safety Robbie Grimsley at the NDSU 2 and taken out to the 9…and a penalty backed them up to the 5. Really though, that just gave them more room to run, covering 95 yards in 12 plays and finishing with a short TD run by RB Lance Dunn, putting the Bison ahead 21-0 going into halftime.
An ISU 3-and-out started the second half, but after NDSU WR Darrius Shepherd took the punt back 69 yards, NDSU would only need 3 plays for Dunn to get back into the end zone…Bison up 28-0. ISU's hopes for their first points of the game failed on a 39-yard FG attempt on the next drive, but a bit later, after a 42-yard pass to WR Spencer Schnell and a 24 yard run by RB James Robinson, the Redbirds ended the shutout on an 11-yard TD run by Robinson. Into the 4th quarter, an INT by NDSU CB Marquise Bridges was negated by a holding penalty and on the next play, ISU QB Brady Davis would hit Schnell for a 21-yard TD pass to make it a 2-TD game. With the clock not on their side, Davis would throw an INT on their next drive to CB Jalen Allison, allowing NDSU to pick up a couple of first downs and run out the clock to win the game, 28-14.
ISU QB Brady Davis threw for 206 yards, 1 TD and 2 INTs. RB James Robinson had 128 yards rushing with 1 TD and WR Spencer Schnell picked up 115 yards on 5 catches with 1 TD. DB Willie Edwards led the Redbirds with 11 tackles (7 solo) and S Mitchell Brees had 7 tackles to go with his INT. ISU Punter JT Bohlken continued his excellent season with a 49.8 yards per punt performance on 5 punts with 2 inside the 20 and 3 for 50+ yards. NDSU QB Easton Stick had 207 yards and 1 INT passing, while also running for 70 yards. RB Lance Dunn had only 61 yards but 3 TDs on the ground. WR Darrius Shepherd had 6 catches for 126 yards, returned 2 punts for 103 total yards, and picked up a MVFC Special Teams Player of the Week Award. Safety Robbie Grimsley led the Bison with 8 tackles (5 solo), 1 sack, and 1 INT. CB Jalen Allison had 3 solo tackles and the other interception.
Illinois State gets handed their second loss of the season, falling to 5-2 with a 2-2 conference record and will head back home to take on South Dakota State for Family Weekend. North Dakota State remains perfect on the season, sitting at 7-0 with 4 of those in the MVFC. The Bison head down I-29 to take on South Dakota next weekend. I also just realized something (I'm sure it's old news to Bison fans, but still)…NDSU has a total of 2 games this season outside (@WIU and @MSU) since all their non-conference games were at home and they play road games at UNI and USD (both in domes). If they continue to dominate they way they have been (which seems likely at this point considering their remaining schedule), the only other outside game they would have to play this season would be in Frisco, TX.
South Dakota State at Northern Iowa
On the first drive of the game, the Jackrabbits got themselves close enough for PK Chase Vinatieri to hit a 37-yard FG to nab an early lead. A little while later though, Vinatieri missed a 48-yard attempt to widen it. In the 2nd quarter, UNI used a 38-yard pass to freshman WR Deion McShane to set up 27-yard pass to WR Jalen Rima to move ahead. The rest of the first half was a whole lot of defense with both teams combining for 60 yards and 3 first downs across 7 minutes of game time and 4 drives, so UNI had that 7-3 lead at the break.
In the 3rd quarter a pass by SDSU QB Taryn Christion found its way into the hands of UNI DB Korby Sander. UNI took that INT and turned it into a 6-play, 83-yard drive capped off with a 1-yard TD run by RB Trevor Allen to give the Panthers a 14-3 lead. It wasn't until early in the 4th that SDSU was able to get 3 more on a 47-yard FG by Vinatieri and then two drives later, 3 more on a 57-yard FG. The 57-yarder tied Vinatieri with 3 other players for the 3rd longest FG in MVFC history and is tied for the longest in school history. UNI PK Austin Errthum hit a 32-yard FG on their next drive to go ahead 17-9 and a few drives later, an interception by UNI DB Xavior Williams was taken 30 yards back for a TD, which gave UNI the 24-9 lead that they'd hold on to until the final horn.
SDSU QB Taryn Christion had 325 passing yards but 0 TDs and 2 INTs. The Jackrabbit ground game struggled, putting up only 51 total rushing yards, and WR Cade Johnson had 7 catches for 121 yards. LB Christian Rozeboom led the team with 9 tackles (3 solo). UNI QB Eli Dunne threw for 172 yards and 1 TD. 67 of those yards went to WR Deion McShane, but 28 and the 1 TD headed the direction of WR Jalen Rima. RB Marcus Weymiller ran for 108 yards. The real star of the night was the UNI defense, with LB Duncan Ferch leading the Panthers with 13 tackles (5 solo) and 3 pass breakups, as well as a MVFC Defensive Player of the Week award. DBs Korby Sander and Xavior Williams each had INTs with Williams returning his for a TD.
South Dakota State is now 4-2 on the season and 2-2 in the conference. They'll head down to Normal, IL to take on Illinois State next weekend. Northern Iowa moves up to 4-3 with a 3-1 MVFC record and will bus 3 hours down the road to take on Western Illinois in Macomb in a week.
South Dakota at Youngstown State
Three plays into the first drive, South Dakota fumbled the ball away to the Penguins. They'd turn that into a 36 yard drive ending in a Tevin McCaster 7-yard TD run to go up 7-0. USD went 3-and-out and YSU had another solid drive, and another TD by the RB McCaster (this one on a 12-yard pass). After the next 3 drives by USD and YSU went -10 total yards, YSU finally got themselves moving with a 33-yard pass to WR Jeremiah Braswell and QB Montgomery VanGorder ran it the final 2 yards for a TD which put YSU up unexpectedly 19-0 after 1 quarter. In the 2nd, a 27-yard FG gave the Penguins a 22-0 lead that they would head into halftime with.
In the second half, a fumble by YSU gave the Coyotes the ball at YSU's 14 and one 14-yard TD run by RB Kai Henry later gave USD their first points of the game. South Dakota PK Lorber Mason's 23-yard FG midway through the quarter made the score 22-10 and a little while later, USD DL Darin Greenfield forced a fumble recovered by LB Alex Gray, but they'd get nowhere with it. In the 4th quarter, Youngstown put in QB Nathan Mays and ate up clock time with 11 straight running plays before Greenfield forced another fumble on the 12th run. Again, USD couldn't take advantage as a pass by QB Austin Simmons was caught by YSU DB DJ Smalls and taken back 65 yards for a TD, putting the Penguins up 29-10. USD's next drive ended in a 24-yard TD run by the RB Henry and got the Coyotes within 12, but time would run out for USD and YSU would turn their 1st quarter success into a 29-17 win.
USD QB Austin Simmons threw for 158 yards and 1 INT with 0 TDs. WR Dakarai Allen had 97 receiving yards on 7 catches and RB Kai Henry ran for 79 with 2 TDs. DB Elijah Reed finished at the top of the list with 11 tackles (9 solo) and DL Darin Greenfield had 9 tackles to go along with his 2 forced fumbles (one he recovered), 2 tackles for loss, and 3 QB hurries. YSU QB Montgomery VanGorder threw for 131 yards and 1 TD and ran for 19 and a TD. RB Tevin McCaster ran 36 times for 176 yards and 1 TD and had 1 catch for 12 yards and 1 TD. LB Armand Dellovade had the most tackles for YSU with 7 (3 solo). DT Savon Smith had 6 (5 solo) including 3 tackles for loss (2 sacks). CB Chrispin Lee had a forced fumble recovered by DE Johnson Louigene and CB DJ Smalls had 4 tackles to go along with his 65-yard pick-6.
South Dakota falls to 3-4 and 2-2 in the conference and they head back home to "welcome" North Dakota State to Vermillion (not sure anyone actually welcomes having the Bison on their field). Youngstown State has the same record (3-4, 2-2 in MVFC), but they'll have a much easier task than USD will next week, hosting Indiana State.
MVFC Standings
Team, Overall (MVFC)
North Dakota State, 7-0 (4-0)
Northern Iowa, 4-3 (3-1)
Illinois State, 5-2 (2-2)
South Dakota State, 4-2 (2-2)
Missouri State, 4-3 (2-2)
South Dakota, 3-4 (2-2)
Western Illinois, 3-4 (2-2)
Youngstown State, 3-4 (2-2)
Indiana State, 3-4 (1-3)
Southern Illinois, 1-6 (0-4)
Also at this point, I would normally start talking about team's playoff chances, what they need to do to make it to the 7-win point that is usually the "line" for MVFC teams if they want to make the playoffs. That's not an official line, but for MVFC teams, it's rare for a 7-4 team to not make it in and it's rare for a 6-5 team to make it in. I say "usually" because in this case, "Professor Chaos" over at AnyGivenSaturday.com has already written a very well-done breakdown of each team and what they need to do. You can check that out at his post here. The TL:DR version though is essentially, NDSU is in, ILSU has a good chance but needs a couple more wins and SIU is for sure out. Everyone else needs to win at least 3 out of their next 4 to have a shot.
Something interesting is that at this point, we have 6 teams that are 2-2 in the conference. You gotta wonder if this is shaping up to be a season like 2010 where we had 6 out of the 9 teams in the conference finish 4-4. Two teams were at the top of the conference (UNI and WIU) and NDSU made it into the playoffs because they were 7-4 overall including a win over FBS Kansas, but otherwise everyone "cannibalized" each other enough that nobody outside of those three had a strong enough record to make it into the playoffs.
How'd I Do?
SIU @ INSU – I thought SIU would win 33-30. It was INSU 24-21. I was right that the Sycamores would do ok on the ground, and I don't really know why SIU went with their #2 QB this game, but it looks like it made a difference. Missed on this one.
WIU @ MSU – I thought WIU would win 28-21. It was WIU 31-14. A bit more impressive of a performance offensively than I had expected out of my Leathernecks, but the defense didn't surprise me considering what they've done to running QBs most of this season. I call this a win.
ILSU @ NDSU – I thought NDSU would win 24-14. It was NDSU 28-14. Pretty close, although I thought it'd be close most of the game and the Bison would pull away in the 4th. Instead they pulled away in the first half and held most of the lead to the end. Still, only 4 points off what the actual result was…not bad.
SDSU @ UNI –  I thought SDSU would win 36-33. It was UNI 24-9. REALLY didn't expect the defensive performance from UNI. Last week after UNI's win over USD, I wrote "Congrats to the Panther defense for proving me wrong" after I predicted they wouldn't beat the Coyotes…so…ditto for this week (you can stop that next week though…please).
USD @ YSU – I thought USD would win 29-23. It was YSU 29-17. Only thing I was fairly close on was the final score…although not the teams…yikes.
Previously I was 7-3 in my picks. Had a rough 2-3 this week, so I'm 9-6 now…falling into the "thoroughly mediocre" category…like half of the conference it seems like.
Next weeks games include SDSU at ILSU, INSU at YSU, UNI at WIU, NDSU at USD, and SIU at MSU.