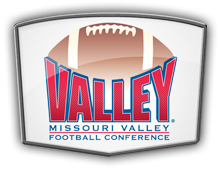 On to week 7 of the regular season. NDSU is still good…Missouri State is decent…Indiana State has…an offense?…really?…they haven't had one of those in like, nearly a decade….crazy.
All times listed as Central time zone and ranking numbers based on the AGS Poll. Here's the full list along with starting times and places you can find them on TV/streaming video:
Saturday, October 16th
1:00 PM – ORV Missouri State (3-2, 1-1 MVFC) at Indiana State (2-3, 0-2 MVFC), ESPN+
2:00 PM – Southern Illinois (1-4, 0-2 MVFC) at #10 Illinois State (4-1, 1-1 MVFC), ESPN3
2:00 PM – Youngstown State (2-3, 1-1 MVFC) at #4 South Dakota State (3-1, 1-1 MVFC), ESPN+
6:00 PM – #1 North Dakota State (5-0, 2-0 MVFC) at ORV Western Illinois (2-3, 1-1 MVFC), ESPN+
6:00 PM – ORV Northern Iowa (2-3, 1-1 MVFC) at #20 South Dakota (3-2, 2-0 MVFC), ESPN+
Missouri State at Indiana State – 1 PM on ESPN+

Last Year: Missouri State won 59-20 in Springfield, MO
So, at the beginning of the season, most people probably had this game circled on their calendar as the one that would really decide…once and for…well…this season at least…who would finish last place in the conference. Since then though, MSU has huge wins against currently #10 Illinois State, Northern Arizona, and a very strong performance against #20 South Dakota. Indiana State doesn't have quite as many successes, but they have won 2 (that's two more than last year) and put up 51 points last weekend taking current #4 South Dakota State to OT in Brookings. So, while it doesn't appear that either team are "world beaters" at this point, both have, for the most part, been outperforming expectations at this point and it's entirely possible when it all shakes out at the end of the season, that neither team is at the bottom of the conference and that MSU could conceivably have a winning record.
Missouri State QB Peyton Huslig leads the team in both passing (208.8/game with 6 TDs and 7 INTs) and rushing (63.6/game with 5 TDs). RB Jason Randall is averaging just under 60 ypg on the ground with 5 TDs as well. The Bears top receiver in yardage is WR Damoriea Vick with 46.2/game although he doesn't have any receiving TDs. WRs Tyler Currie and Antwan Woods and TE Jordan Murray all have 2 receiving TDs each. Placekicker Parker Lacina is a perfect 5 for 5 on FGs for the season including kicks from 40 and 42 yards out and is 20 for 21 on XPs. LB McNeece Egbim leads the team in tackles with 42 (26 solo) and has 2 sacks. DE Matt McClellan is tied with two NDSU players for the most sacks in the conference so far with 4.5 through 5 games.
Indiana State QB Ryan Boyle has been throwing for 155 ypg with 2 TDs and 1 INT, but the player with the most impact on the Sycamores offense is RB Ja'Quan Keys who is currently leading the conference with 130.2 rushing ypg and has 8 TDs. No player has over 50 receiving yards per game, although WRs Dante Hendrix and Rontrez Morgan are just under that with Morgan having both of the receiving TDs thrown this year. LB Jonas Griffith has 54 tackles (30 solo) and an INT, and DB Jamal Jones has 38, with 27 of those being solo tackles as well as a fumble recovery. Griffith is currently 2nd in the MVFC in tackles per game
Both teams seem to be improved over the last few years and both teams have shown that they can, at times, put up some pretty big numbers offensively. Even though the game is at ISU and it's their Homecoming, I feel like Missouri State is currently a bit ahead of Indiana State in their "improvement". I think the Bears pull out a fairly high-scoring win (not like last week's INSU@SDSU game level of "high scoring" though)…around 38-32.
Southern Illinois at #10 Illinois State – 2 PM on ESPN3

Last Year: SIU beat ILSU 42-7 in Carbondale
Unlike the previous two teams, Southern Illinois looked like they weren't going to be too bad this year, but outside of an early win over Murray State, they haven't quite been able to put together a win, losing 1-score games to South Dakota and Youngstown State in back-to-back weeks. Illinois State, meanwhile, has an impressive record with wins over FBS Colorado State and then last week against Western Illinois and with an odd loss at Missouri State being the only blemish.
Southern Illinois QB Sam Straub has been throwing for 286 ypg and has 9 TDs along with 8 INTs. Straub also runs for ~25 ypg and has 2 rushing TDs, but RB DJ Davis is the one getting most of the ground yardage with 120/game (good for #2 in the MVFC currently) and 3 TDs. WR Raphael Leonard gets 77 ypg and 4 receiving TDs so far, while TE Nigel Kilby may only have 34 ypg but also has 4 receiving TDs. Defensively, DE Bryce Notree leads the Salukis with 36 tackles (26 solo), 2 sacks and 1 INT. DE Anthony Knighton leads the team with 3.5 sacks. Both of those defensive players are Sophomores…in fact, none of the top 11 tacklers on SIU's defense are Seniors, so that may be something to watch for next year with a more experienced defense on the field.
Illinois State QB Brady Davis averages 211 ypg with 10 TDs through the air and has 0 INTs so far this season (although a couple of passes in last week's game should have been INTs if the WIU defenders didn't have the nasty habit of dropping balls when they're thrown directly at them….but I digress), and Davis has 1 rushing TD. The key to the Redbirds offense is RB James Robinson who has 116 ypg and 8 TDs. RB Markel Smith does pretty well too with 60 ypg and 2 TDs so far. The top receiver is WR Spencer Schnell, who has hauled in 30 catches for 86.4 ypg and 4 TDs. LB Zackary Mathews has 46 tackles so far (26 solo) and 1 sack, and DB Luther Kirk has 3 INTs returned a total of 51 yards including 1 for TD last week to go along with 23 tackles. Punter JT Bohlken currently leads the conference with a 45.1 yard per punt average with 13 inside the 20 and 13 of 50+ yards (out of 28 total punts). There's still a lot of season to go, but that punting average is currently the 6th best in MVFC history.
Despite having some definite issues (lack of a good passing game being the big one), Illinois State is playing some good football right now…Southern Illinois on the other hand, has been struggling. This game is at ISU; at Homecoming; and while maybe not quite as big of a football rivalry as they have with WIU, ISU and SIU have played 81 times going back to 1929 and also play in the same conference for all sports (so that adds some depth to the rivalry); plus they're going to want some revenge against an SIU team that unexpectedly crushed them last year. I personally feel like ISU is going to put together a really good game this weekend and roll against the Salukis…37-14.
Youngstown State at #4 South Dakota State – 2 PM on ESPN+
Last Year: Youngstown State beat South Dakota State 19-7 in Youngstown, OH
The Penguins were able to pull off a win last week at home against SIU on a FG in the final 30 seconds of the game, however it's been a rough season so far for YSU, having lost to Non-Scholarship Butler to start the season and losing to WIU two weeks ago. South Dakota State meanwhile were on the verge of losing back-to-back games for the first time since 2015, requiring an overtime period to defeat Indiana State after losing a close game at rival NDSU the previous week.
YSU QB Montgomery VanGorder has been passing for 229 ypg this season with 10 TDs and 5 INTs as well as running for just over 25 ypg. The receiving TDs get spread around pretty well, with WRs Zach Farrar, Samuel St. Surin, Darius Shackleford, Natavious Payne, Jermiah Braswell and TB London Pearson having 1 receiving TD each, while WR Kendric Mallory and TE Miles Joiner each have 2. RB Tevin McCaster is the big threat on offense though, with a 107 ypg average and 6 TDs rushing. LB Armand Dellovade has 43 tackles (26 solo) with 1 sack and 1 INT. DE Shereif Bynum is doing well, with 22 tackles, but 8 of them for loss (2nd in the MVFC) including 4 sacks and 7 QB hurries.
SDSU QB Taryn Christion is having a great year, ranking 3rd in the MVFC for yards per game (270.5), 1st in passing TDs (15), and is 35 points ahead of the #2 QB (NDSU's Easton Stick) in QB Efficiency. His top receivers are WRs Cade Johnson (102.8 ypg and 7 TDs) and Adam Anderson (93.2 ypg and 3 TDs and are currently the two top receivers in the MVFC in yards per game. RB Isaac Wallace has been getting it done on the ground, averaging over 103 ypg with 4 TDs so far, including the game-winner last week in OT. LB Dalton Cox leads the Jackrabbits in tackles with 24 (14 solo) and LB Christian Rozeboom appears to have taken a step back from his impressive performances of the last two years with 23 tackles currently.
Last week, I predicted a big win for SDSU over Indiana State…I, and probably most people, were very surprised at how that one played out. This week, SDSU is going to want to prove that last week was a fluke…playing at home, at Hobo Day (Homecoming), against one of only 3 teams to beat them last year (so they'll want revenge). Youngstown State has, so far, shown very little to indicate that they can compete with the top teams of the conference, and I don't think they'll fare very well in Brookings. I think SDSU will struggle a little at stopping YSU's McCaster, but YSU will struggle a lot at stopping all aspects of the Jackrabbit offense….47-18 South Dakota State wins.
#1 North Dakota State at Western Illinois – 6 PM on ESPN+

Last Year: NDSU won 24-12 in Fargo
Alright…time for my Leathernecks. After a tough loss at in-state rival Illinois State last weekend that was a close game up until the last few minutes, WIU is looking at a 2-3 record and likely can only lose one more game if they want a shot at the playoffs. Thankfully we return home this week to play…um…#&%*. The NDSU Bison are, as I'm sure everyone is aware, the defending national champions, are the unanimous #1 team in the FCS, and have won their 5 games this season by an average of nearly 27 points.
Anyway, here's the stats…
NDSU QB Easton Stick is having a great year. He's only thrown for 170 ypg and 9 TDs, but only has 1 INT and also runs for an average of nearly 39 ypg and 7 TDs. He's 9th in the conference in yardage, but 2nd in the conference in efficiency. That's in large part, due to RBs Bruce Anderson (98.4 ypg and 3 TDs) and Lance Dunn (63.4 ypg and 4 TDs). Their stats may not look huge, but that's mostly because the Bison have been so far ahead in many games that they've been able to take the starters out early relatively often. WR Darrius Shepherd is the top receiving threat when Stick does throw the ball, with 17 catches for 63.8 ypg and 4 TDs. The other big thing NDSU has going for them is their defense…#1 in the conference in points allowed, yards allowed…by ground, air, and combined, and sacks. Oh, and they're also the least penalized team in the MVFC as well. Safety Robbie Grimsley leads the team with 38 tackles (20 solo) and 1 INT. LBs Dan Marlette (32 tackles, 5 for loss) and Jabril Cox (31 tackles, 3 for loss, 2 INTs returned for TDs) are absolute beasts, and D-linemen Cole Karcz and Greg Menard each have 4.5 sacks.
WIU QB Sean McGuire hasn't been doing too badly either, throwing for nearly 269 ypg and 13 TDs and as of last weekend, is now WIU's all-time leader in career TDs and passing yards. He does tend to force things a bit and occasionally make bad decisions, as evidenced by the 6 INTs he's thrown, including a pick-6 against ILSU last week. The top receivers in yardage are WR John Brunner (66.4 ypg and 2 TDs) and Tony Tate (55 ypg and 2 TDs) but the one who actually gets the most catches is RB Steve McShane. McShane is only averaging 54.8 ypg w/ 2 TDs on the ground, but also has 39 ypg and 4 TDs receiving. He's also a special teams threat, returning punts an average of 14.1 yards per with 1 TD. Otherwise though, the Leathernecks are averaging under 100 rushing yards per game, which is…you know…not great. On defense, LBs Quintin Moon (55 tackles, 36 solo, 3 forced fumbles, 1 fumble recovery) and Zach Glisan (47 tackles, 27 solo) are doing well, with Moon leading the MVFC in tackles, both combined and solo. LB Pete Swenson has also stepped up this year, leading the conference in tackles for loss with 10 (4 sacks).
I'm not going to say that Western doesn't have a chance in this game, but it's going to be tough. On the plus side, NDSU is known for dropping usually 1 conference game a year before barreling through the rest of the year and into the playoffs…also they have seemed to have difficulties playing in Macomb, winning by 8 in 2016 and needing two TDs in the 4th to come from behind and win by 7 in 2014…so that tells me there's the potential for this to be a "trap game" for the Bison. Then again…the odds are not in the Leathernecks favor in this one. I'm going to have to go with a 28-16 win for NDSU in this game and hope that I'm proven wrong.
Northern Iowa at #20 South Dakota – 6 PM on ESPN+

Last Year: UNI won 34-29 in Cedar Falls, IA
UNI is coming off a home loss to NDSU where they were able to stick with the Bison for 3 out of 4 quarters. Like WIU, they're also 2-3 and 1-1 in the conference and can really only drop one more to have a reasonable shot at the playoffs. South Dakota, on the other hand, has won their first two conference games (they haven't played either of the XDSU's yet though), winning by 7 last week at home against Missouri State.
Northern Iowa QB Eli Dunne is averaging 199 ypg with 8 passing TDs, although QB Colton Howell has also started 1 game and played a decent amount of time this year, throwing for 43 ypg and has 1 passing TD and 1 rushing TD. The top receiving targets are TE Briley Moore (55.2 ypg w/ 2 TDs) and freshman WR Deion McShane (51 ypg w/ 2 TDs and the younger brother of WIU's Steve McShane). RBs Trevor Allen and Marcus Weymiller each have 2 rushing TDs and 68 and 53 yards per game on the ground respectively. R. Freshman LB Chris Kolarevic leads the Panthers with 54 tackles (17 solo) with 2 for loss and 1 INT and was recently named to the Jerry Rice Award watch list (top freshman in the FCS). LB Duncan Ferch is right behind at 48 tackles (12 solo) with 2.5 for loss and 2 INTs. UNI's placekicker Austin Errthum has been doing pretty well, making 8 out of 10 FGs with 2 in the 40+ range (long of 46) and is 15 out of 15 on XPs.
South Dakota QB Austin Simmons has done a great job filling a Streveler-sized hole in the Coyote offense, leading the conference with nearly 320 ypg and 10 TDs with 3 INTs as well as running for 2 TDs. WRs Dakarai Allen (78 ypg and 3 TDs) and Levi Falck (nearly 58 ypg and 1 TD) get the most catches. None of the USD RBs average over 46 ypg, although Ben Klett (3 TDs) and Kai Henry (2 TDs) get the most. On defense, twin brothers Alex (LB) and Andrew (DB) Gray lead the team in tackles. Alex has 45 (29 solo) with 2 sacks, 1 INT and 1 fumble recovery, while Andrew has 40 (18 solo) with 2 INTs, 2 forced fumbles, was named MVFC defensive player of the week the last two weeks in a row and was named the STATS FCS Defensive player of the week last week. DL Darin Greenfield leads the team in tackles for loss with 6, sacks (3), and QB hurries (6). Placekicker Mason Lorber has struggled with FGs however, making 6 out of 11 attempts.
This game is tough to pick for me. UNI has a worse record against a little tougher schedule so far, USD is a little better with a little easier schedule. If I had to pick one team who's better right now on a neutral field…I'd probably go with UNI, but not by much. However, this isn't on a neutral field and I think that gives a slight edge to USD. Most predictions out there have the margin within a point or two and mine is no different…I'm going to have to pick South Dakota in a nailbiter…31-30.