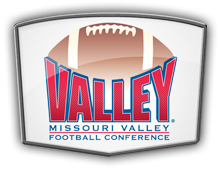 On to Week 6…wait…seriously?!?…Week 6 already? I thought we just started this thing. Like it or not, the football season goes by pretty fast for us hard-core fans. Up this week we have a couple of likely close games including one that looks like it could have a big impact on who the eventual conference champion is. We also have the final non-conference matchup for a MVFC team, against a Big Sky team that's already played another MVFC team this season.
Disclaimer: For those of you who don't know me very well, I've been a Western Illinois fan for over 20 years. I will do my best to be relatively unbiased, but I know that it's impossible for me to be completely so. You'll also notice that I generally will write a little more about my Leathernecks due to my familiarity with the team.
For reference, I use the AGS poll numbers for rankings.
So, here are the games this week
12:00 PM – #2 North Dakota State (4-0, 1-0) at Indiana State (0-4, 0-1)
2:00 PM – #3 Youngstown State (3-1, 1-0) at #5 South Dakota (4-0, 1-0)
4:00 PM – #12 Western Illinois (3-1, 0-1) at Northern Iowa (2-2, 1-0)
6:00 PM – Southern Illinois (2-2, 0-1) at #9 South Dakota State (3-1, 0-1)
6:00 PM – #8 Illinois State (4-0, 2-0) at Northern Arizona (2-2), PlutoTV
Missouri State is on bye this weekend.
All games listed in Central time and all games on ESPN3 except ILSU at NAU.
MVFC weekly notes are available — great info on the @NCAA_FCS best league! https://t.co/ney95FB95J pic.twitter.com/9vNRyafaWG

— Valley Football (@ValleyFootball) October 3, 2017
---
#2 North Dakota State at Indiana State
 Last Week:
North Dakota State beat Missouri State, 38-11
Indiana State lost at Illinois State, 24-13
History: The Bison and Sycamores have played each other 9 times going back to 2008. NDSU has the series lead with a 8-1 record.
North Dakota State is pretty much at the top of the "charts" stats-wise (to be fair, they haven't played any really great teams so far this season), allowing the fewest passing yards, rushing yards, total yards (duh), and points of anyone in the FCS. They just got likely future-NFL LB Nick DeLuca after an early season knee injury, and in the meantime, LBs Levi Jordheim and Jabril Cox have been stepping up to fill the gap. In addition, SS's James Hendricks and Robbie Grimsley each have 3 INTs, making it very difficult for any QB who isn't "dead-on" with their throws. They also have one of the best running attacks in the FCS, with RB Lance Dunn averaging 123 ypg (10 TDs) and players like RB Bruce Anderson and RB Ty Brooks contributing greatly as well…all adding up to 336.8 ypg on the ground. QB Easton Stick hasn't put up stellar numbers (84th in the FCS in yardage), but he has been efficient (2nd in the FCS in passing efficiency). With a run game like the Bison have, they don't often need to pass, but when Stick does, it's usually a completion and usually effective.
Indiana State is having a rough go of things so far this season, sitting at 0-4 despite strong performances against Liberty and Eastern Illinois. Their biggest weakness is defending the pass…they're allowing just over 290 passing ypg so far this season, but only slightly over 100 ypg on the ground. LB Jonas Griffith leads the team in tackles, averaging 9.3 per game, and 0.63 sacks per game. On offense, QB Cade Sparks averages 169.5 ypg and 4 TDs passing w/ 1 INT. WR Bob Pugh hauls in 92.75 ypg and has 2 receiving TDs and RB LeMonte Booker does his part in the ground game, with 95.5 ypg and 2 TDs. The INSU O-Line has been having problems though, allowing 8.25 tackles for loss and 2 sacks per game.
The Bison have a pretty easy first half to their season and they've been demonstrating that in dominating fashion. After this next weekend, it gets significantly tougher for them, but until that point, I doubt they'll have much trouble with the Sycamores. I think NDSU takes this one by ~30 points.
---
#3 Youngstown State at #5 South Dakota (Dakota Days)
Last Week:
Youngstown State beat South Dakota State, 19-7
South Dakota won at Western Illinois, 38-33
History: The Penguins have played the Coyotes 5 times so far going back to 2012. Youngstown has won all 5 meetings in the past.
Last year, Youngstown State had one of the best defenses in the country, with two senior D-Linemen that were both drafted in this last spring's NFL draft. You would think that losing a couple of NFL-level players would cause a drop in the quality of their defense, but that doesn't appear to be the case at this point. The Penguins are only allowing 11 ppg and 245 ypg so far this season and last weekend, nearly completely shut down the vaunted SDSU Jackrabbit Offense. S Kyle Hegedus and FS Jalyn Powell each have 27 tackles this season and DE Justus Reed is currently leading the conference, averaging 1 sack per game. Offensively, nobody is putting up huge numbers, but as a whole, they are very good at putting together a slow, gradual march across the field, giving their defense time to rest, and denying their opponent the opportunity to score. This was particularly effective in their game last week, where they held the ball for over 3/4 of the game and all but 3 1/2 minutes in the second half, using three drives of 8 1/2 minutes or longer. When you look at the play-by-play for that game, you see that they mostly get it done with short runs by RB Tevin McCaster who is averaging 111.5 ypg and over 21 attempts per game. The primary QB is Nathan Mays, who's throwing at a nearly 73% completion rate.
South Dakota is now 4-0 for the first time since 2006 (when they were a good DII team). They've gotten to this point in no small part due to the play of their dual-threat QB Chris Streveler. Streveler has been passing an average of 292 ypg and has 10 passing TDs. He also is the Coyote's leading rusher, with just under 80 ypg and 7 TDs on the ground. Add in a number of relatively effective receivers and you end up with one of the better offenses in the FCS (currently #2 stats-wise). Their defense is solid enough to be holding opposing teams to 18.5 ppg, although they did seem to let up in the second half of last week's game against Western Illinois, when they gave up 27 points to let the Leathernecks back into a game who's outcome seemed to be difinitive by halfway through the 3rd quarter. In general, the front lines are strong, allowing only 72.2 ypg on the ground, but have been vulnerable to strong passing attacks, where they give up 264.2 ypg. DB Danny Rambo leads the team in tackles with 25 including 2 for loss and 1 interception.
As shown by it's AGS Game of the Week status, all indications are a close and exciting battle. I think YSU will keep USD to a lower score than they've had in most of their games so far this season, but I also think that USD will be able to shut down YSU's run game more effectively than most other teams have been able to. I think that this is a really tight matchup, with the win going to whomever can put together one or two big plays. It could easily go eather way, but I think I have to lean towards USD due to them being the home team and it's their homecoming, so the dome should be lound and excited and should give them just enough of a boost to come away with a win. I think Coyotes by 3.
---
#12 Western Illinois at Northern Iowa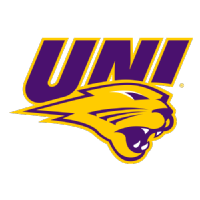 Last Week:
Western Illinois lost to South Dakota, 38-33
Northern Iowa won at Southern Illinois, 24-17
History: The Leathernecks and Panthers have met up 45 times starting back in 1967 (and every year for the past 39 years). UNI has the 31-14 series lead overall and are 15-6 at home against the Leathernecks. Last year's meeting was a 30-23 win in Macomb for the Panthers, and the last win for Western was a 24-19 victory in 2015 in Cedar Falls.
Western Illinois is 3-1 coming off their first loss of the season at home against South Dakota. WIU is very much a second-half team, putting up 23% of their points in the first half of games, but 45% of their points in the third quarters alone. The offense is putting up 41 ppg, in no small part due to WR Jaelon Acklin, who's averaging an FCS-leading 146 receiving ypg w/ 5 TDs plus an additional 26 ypg and 2 TDs on the ground, and had a conference record-breaking performance last week against USD with 343 yards and 3 TDs on 19 catches. On the other side of things, the switch to the 3-4 has seemed to improve things somewhat over last year's horrible pass defense situation, as the Leathernecks are only giving up just over 20 ppg so far. They're led by LB Brett Taylor, who tied a school record last weekend with 28 tackles and currently leads the FCS with 14.5 tackles per game. DB Xavier Rowe is doing better this season with more experience, currently leading the conference in passes defended with 1.5 per game.
Northern Iowa is at 2-2 and spent last weekend in a game with SIU where…if you're looking at the drive chart…it appears nobody wanted the football in the 4th quarter. The Panther defense appears to be coming together, allowing only 17 points when they'd been averaging over 34 ppg allowed before that game however they are giving up an uncharacteristically high 445 ypg. LB Jared Farley is averaging 11.5 tackles per game and is 4th in the FCS in solo tackles per game (7), and DB Malcolm Washington has picked up 2 INTs in their 4 games. On offense, the Panthers are a much more pass-oriented team, with QB Eli Dunne throwing for 284 ypg and about 1/3 of that going to WR Daurice Fountain. The ground game is not really UNI's forte, however, with them only averaging 82 ypg and RB Trevor Allen picking up over 70% of those yards.
This is something of a down year for UNI, and WIU has played really well at times, but also struggled in certain early-game situations. I know it's UNI's Homecoming game, but if I've seen one thing so far about the Leathernecks…playing on the road doesn't hinder them much. I think we'll see something a bit more "offense-oriented" than UNI's game last week, with heavy emphasis on the passing game. Seems like a pretty close game is fairly likely, but I think my Leathernecks will be down at halftime and pull ahead in the 4th quarter for a 6-point win.
---
Southern Illinois at #9 South Dakota State (Hall of Fame Game)
Last Week:
Southern Illinois lost to Northern Iowa, 24-17
South Dakota State lost at Youngstown State, 19-7
History: The Salukis and Jackrabbits have played 7 times, with SDSU holding a 4-3 series lead. Last year's matchup was a 45-39 SDSU win at Carbondale.
Southern Illinois has played well at times; last weekend was not one of those times, however, as they had 3 turnovers in the loss. QB Sam Straub is completing slightly over 50% of his passes this season, with 12 TDs, 4 INTs, and 240 ypg. Quickly scanning through their offensive stats as compared with the rest of the FCS, I would say that for the most part, they are solidly mediocre. They have had a few bright spots though, like RB Daquan Isom running for 126 yards and LB Kyron Watson having 15 tackles, 2.5 for loss, and a forced fumble & recovery last week. But, for the most part, they are giving up just about as many yards and points as they're putting on the board themselves.
It's kinda hard to tell if South Dakota State is down a bit from last year's lofty standard, or if they've just played some tougher opponents to start the season. They're 3-1, but played a close game with Montana State earlier and last week were only able to manage a TD in the loss to Youngstown State. Their offensive line has been solid so far, giving up an FCS-best 3 tackles for loss per game and 3 sacks total in 4 games but they don't have a player averaging over 50 ypg rushing and both WR Jake Wieneke and TE Dallas Goedert are averaging fewer than 70 ypg (their averages were 101.2 and 99.5 respectively at the end of last season) so far. On defense, they're holding teams to just over 17 ppg, but when you only put up 7 like last weekend, 17 (or in that specific case, 19) doesn't really help. One of last year's best freshman at any position in the FCS, LB Christian Rozeboom, is leading the team at 31 tackles and LB Logan Backhaus has 2 INTs and 2 passes defended so far this year.
SDSU is down a bit from where I (and I think many people) had thought they would be this season, but they're still a very good team, they just ran into a defensive juggernaut last weekend. I think they'll make up for it with a strong game against a struggling Saluki team. Jackrabbits by 14.
---
#8 Illinois State at Northern Arizona (Hall of Fame Game/Family Weekend)
Last Week:
Illinois State beat Indiana State, 24-13
Northern Arizona beat Northern Colorado, 48-20
History: This is the first meeting between the Lumberjacks and Redbirds.
Illinois State is off to a hot start a 4-0 and is the only team with 2 MVFC wins so far, having beaten Missouri State solidly and then defeating Indiana State last weekend. QB Jake Kolbe leads an offense that's putting up 458 ypg and 36.8 ppg so far, with WR Christian Gibbs snagging 86 ypg and 4 TDs and RBs James Robinson and Markel Smith running in the 60-70 ypg range and 4 and 3 TDs respectively. The Redbirds have one of the top performing defenses in the FCS, allowing only 166.5 ypg and 8.8 ppg so far, and equally good in both run and pass defense. In nearly all those categories, they are second only to fellow MVFC member NDSU. They're also currently leading the FCS in tackles for loss, averaging 9.5 per game.
Northern Arizona started off the season with a couple of losses before rebounding with two conference wins. Their offense seems to be starting to find it's rhythm, having averaged only 24 ppg in the first three games, but putting up 48 against Northern Colorado last weekend. QB Case Cookus is averaging 301 ypg and has 9 TDs w/ 3 INTs with his primary target being WR Elijah Marks, who's snagging 117 ypg and has 3 TDs. On the defensive side, the Lumberjacks are struggling at stopping the run, giving up 240 ypg on the turf. Their defensive tackle leader is LB Byron Evans who has 32 tackles so far and S Kam'ron Johnson has had an interception in each of the last three games.
For the second time this season, NAU is inviting a MVFC member from Illinois to their place. NAU seems to be doing better offensively than when Western Illinois played there back in week 2, but Illinois State has a better defense than Western Illinois at this point. I think that ISU will spend much of the game running the ball against the NAU defense, letting the Redbird defense rest (which they'll likely need a little more of playing at 7,000 ft above sea level). I don't see this game going too much differently than it did when NAU played WIU. That game was an 18 pt WIU win and I think this game will be an 18 pt ISU win.