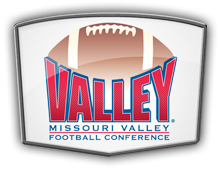 Semifinals…the penultimate weekend of football in the FCS…or as it would be known in the FBS…the entire playoff bracket. Thankfully we have a real playoff bracket to determine our champion. Whatever your disagreements are with which teams should have gotten the last few at-large spots, I think we can all agree that this is a much preferable way to go about things. If we did things like the FBS does them, we would have had JMU vs Central Arkansas playing the winner of NDSU and Jacksonville State in the championship game. Now, I don't think anyone is going to deny that NDSU and JMU are likely the two best teams this year, so that part would have been pretty much right-on, but we would have missed out on games like Furman and Elon, which came down to a blocked XP…the South Dakota @ Sam Houston Track Meet, and of course, the instant-classic of Weber State at James Madison…one of the most exciting playoff games I can remember seeing in a long time. This is real playoff football, which gives us both the fascination of matchups that in many cases haven't been seen before, as well as something real and substantial to play for, rather than showcasing a couple of 6-win teams in a bowl that nobody has ever heard of, in a stadium with less than half the number of fans who will be at the Fargodome or Bridgeforth Stadium this weekend.
Here's the full playoff bracket if you want to see how we got to this point.
The teams that are left standing this weekend are:
#1 James Madison…the defending national champions who haven't lost a game since they played at FBS North Carolina in mid-September 2016.
#2 North Dakota State…the powerhouse program that won 5 straight national championships and was en route to their 6th before losing to JMU in the semifinals round of of last year's playoffs.
#5 South Dakota State…the only team to beat NDSU this year and an offensive monster with a WR who has set a multitude of conference records, a TE who will probably be one of the first of his position in next year's draft, a dangerous running QB, plus a couple of very good RBs who would be "headliners" on many other teams.
#6 Sam Houston State…the perennial "bridesmaids" who have won at least one game in the playoffs every year since 2011, making it to the championship game in both 2011 and 2012, and who also have one of the strongest offensive attacks in the FCS, with a record-setting QB who leads all FCS QBs in passing yards and TDs as well as two receivers in the FCS Top 10 for both yardage and TDs.
There's only two playoff games this week, and both involve MVFC teams, so here's the entire FCS schedule for the weekend (numbers listed before team names are seeding numbers):
#6 Sam Houston State (12-1) at #2 North Dakota State (12-1) – 7 PM Friday on ESPN2
#5 South Dakota State (11-2) at #1 James Madison (13-0) – 3:30 PM Saturday on ESPNU
And, while not a playoff game, a likely much more fun and exciting game to watch early on Saturday than the R+L Carriers New Orleans Bowl…
The Celebration Bowl – Grambling (11-1) vs North Carolina A&T (11-0) – 11 AM Saturday on ABC
All games listed in Central time.
Go behind the numbers of the FCS semifinals to find out what led the four remaining teams to this point in the season and where they might have advantages this weekend. #FCSPlayoffshttps://t.co/93YQ5R1xko pic.twitter.com/hBCrPTKr2Z

— FCS Football (@NCAA_FCS) December 13, 2017
---
#6 Sam Houston State (12-1) at #2 North Dakota State (12-1)
This Season/Last Week:
Sam Houston State finished their regular season at 10-1, only losing to fellow seeded playoff team Central Arkansas. In the playoffs, they beat South Dakota by 12 and then last weekend, Kennesaw State by 7.
North Dakota State went 10-1 in the regular season with wins over playoff teams Western Illinois, Northern Iowa, and South Dakota. Their only loss this season was to conference rival and current #5 seed South Dakota State. In the playoffs, the Bison hosted San Diego and won by 35, then hosted #7 Wofford and won by 32.
History:
The Bearkats and Bison have faced off 5 times in their histories. They played in the regular seasons of 2007 and 2009 as a home and home series, with the home team winning each one. Since then, they have met in the FCS championship game in 2012 and 2013 and then met in the semifinals round in 2014, with the Bison winning each of those contests to hold a 4-1 advantage over SHSU.
I hope you'll forgive me, but little has changed since last week for NDSU, so I'm mostly going to just repeat what I said then…
NDSU has one of the best defenses in the country (possibly THE best) ranking #1 in the FCS in passing yards allowed, #7 in rushing defense, #2 in scoring defense, and #1 in total defense, allowing an average of 228.3 yards per game. DL Aaron Steidl, LBs Nick DeLuca and Jabril Cox, and DBs Tre Dempsey and Robbie Grimsley have all received all-conference accolades, with Cox being named the MVFC newcomer of the year. On the other side of the ball, they have the #5 rushing offense and #2 scoring offense in the FCS. Their one "weak point" is the passing game, where they are ranked 87th in passing yards per game, however they are 12th in yards per completion and their QB Easton Stick is 4th in the FCS in passing efficiency. I've said it multiple times before…they don't pass the ball often, but when they do, they are accurate. In general, the players and coaches have a ton of playoff experience (probably more than any other team in the playoffs) so to most of them, this is pretty much "business as usual".
Speaking of playoff experience, if there's one team that can rival NDSU in that aspect, it's the Bearkats. Since 2011, SHSU has an overall playoff record of 13-6…essentially a 2-1 "average" for the last 6 playoffs, which means that they've never won the championship, but it's also a record that the majority of teams in the FCS would kill for. Sam Houston State has the #1 passing offense, #1 scoring offense, and #1 total offense in the FCS…they can score and they can do it quickly. QB Jeremiah Briscoe has put up over 4,700 yards this season and thrown for 44 TDs, which both lead the FCS. WR Nathan Stewart is #1 in the FCS in receiving yards and #6 in receiving TDs. WR Davion Davis was dinged up last week but sounds like he's good-to-go for this game…he's #9 in the FCS in receiving yards and #1 in TDs. The run game isn't quite as "huge" for SHSU, but they aren't bad…#31 in rushing offense with RB Corey Avery who is #5 in rushing TDs and #8 in yards per carry with just over 6.
On the defensive side of the ball, they've got DL's P.J. Hall and Chris Stewart and LB Justin Johnson who all earned All-Southland accolades this season. Johnson leads the team in tackles with 101 along with 5 sacks, 1 INT and a forced fumble, while Stewart and Hall each have 19 tackles for loss. While the Bearkats do have some very solid players on defense, they have given up quite a bit to other teams this season. They're 107th in total defense and passing yards allowed, 94th in run defense, and 90th in scoring defense.
Throughout the season, I've said that it takes a strong passing game to get past the Bison. Really it's more to it than that, because they are the best in the FCS at pass defense, but the only loss they suffered this season was to SDSU, when the Jackrabbits were able to put up 329 yards on the NDSU defense. That game and the South Dakota game were the only ones where they allowed over 200 passing yards. Their run defense, while not ranked quite as high, regularly holds teams under 100 rushing yards and has only allowed over 150 yards one the ground once…when facing USD's Chris Streveler. So, this in that aspect, I think this is a more favorable matchup for NDSU's opponent than last week's game with Wofford was (all running, no passing). However…NDSU also has a really good offense. It's not on the level of Sam Houston themselves, but they're still quite likely the best that SHSU has faced this season…and SHSU does not have a good defense. The Bearkats win because in nearly every game, their offense has been able to outscore what the defense has allowed (yes, I realize that sounds like a Madden-ism).
So, my take on this game is that SHSU puts up some points…lower than their season average of 45.6 ppg, but higher than NDSU's defensive average of 11.4 ppg. I'm guessing right around 20 on that front. Meanwhile, unfortunately for the Bearkats, the Bison offense is able to pretty much score at-will against a defense that is significantly more porous than last week's opponent Wofford, whom NDSU put up 42 points on. This all points me in the direction of likely a 45-21 NDSU win. It's possible that Briscoe comes out and has a career day and lights up the Bison defense, but I just don't see that as the most likely outcome.
Other predictions (just for the fun of it, to see who's more accurate):
Massey – 45-21 NDSU (ok…seriously, I made a point of not looking at all at any predictions/projections before I wrote mine above…I'm not trying to copy Massey).
Sagarin – 48-20 NDSU
Compughterratings.com – 46-24 NDSU
5Dimes – NDSU -20, O/U 65 (I'm not an expert, but I think that means they're saying right around 42-22 for NDSU)
---
#5 South Dakota State (11-2) at #1 James Madison (13-0)
This Season/Last Week:
South Dakota State went 9-2 in the regular season with losses to Youngstown State and Northern Iowa in the first half of the season. They have wins over playoff teams Western Illinois, North Dakota State, and South Dakota. In their first game of the playoffs, they won a rematch with Northern Iowa, 37-22 and then last weekend, defeated New Hampshire 56-14.
James Madison is perfect. Well…by that I mean that they are undefeated this season. They have wins over fellow playoff teams New Hampshire (21-0) and Elon (31-3) and in the playoffs defeated Stony Brook (26-7) and in last weekend's phenomenal game, narrowly defeated Weber State on a last second FG, 31-28.
History: The Jackrabbits and Dukes have never played each other.
Like I did with NDSU, I'm pretty much just going to use what I said last week about SDSU, just updating the stats…
South Dakota State is well known for having one of the most potent passing attacks of any FCS team over the last couple of years (although is down a bit this year), led by QB Taryn Christion, who is an excellent passer (252 ypg, 33 TDs, 8 INTs) but also decent at running the ball (39.6 ypg, 9 TDs). Christion is throwing to two receivers (one a TE technically) who will both likely be on NFL rosters next year, WR Jake Wieneke and TE Dallas Goedert. Wieneke is having something of a "down" year with only 66 ypg and 15 TDs, but already held many MVFC records for receiving (yards in a season, yards in a career, TD receptions in a career, etc.) before the season even started. Goedert meanwhile, has been carving out another phenomenal season that has seen the TE catch for 82 ypg and 6 TDs, although he was somewhat banged up early in last week's game and may not be quite 100% for this game. Giving protection to their offense is one of the best O-Linemen in the MVFC, Jacob Ohnesorge. The big man on the defense is actually still only a sophomore…LB Christian Rozeboom with 118 tackles, but DB Jordan Brown has also come up big at times, sitting at second on the team in tackles with 66, recording 3 INTs, 8 pass breakups, 11 passes defended, and 2 forced fumbles. Their weakness on defense is against the run, where they give up around 164 yards per game on the ground. Overall though, SDSU feels like a much more well-rounded team than they have in the past (where they've often been almost an "offense only" team).
James Madison is probably the only team that can claim to have as defense as good as NDSU. They are #9 against the pass, #6 against the run, #3 in total defense, and are the best team in the FCS in points allowed. DL Andrew Ankrah was the CAA's defensive player of the year, is a first-team All-American, and is one of the top 3 players in the running for this year's Buck Buchanan award. Also on the All-CAA list for JMU is DL Simeyon Robinson, LB Kyre Hawkins, CBs Jimmy Moreland and Rashad Robinson, and Safety Raven Greene. So despite being "only" 9th against the pass, they've got some huge defensive playmakers that can really turn the game around and are overall #1 in the FCS at intercepting passes. The Dukes offense is led by QB Bryan Schor who has thrown for just over 220 ypg this season with 24 TDs and 12 INTs. Shor has also run for 510 yards and 6 TDs, so he's a threat both through the air and on the ground. JMU is #39 in passing offense, #23 in rushing offense, #23 in total offense, and #13 in scoring offense. So, overall a decent offense, but not quite on the level of the other three playoff teams.
This one is a little trickier to pick, I think. JMU showed some vulnerability last weekend against Weber State. If SDSU can take advantage of some of those cracks in the armor, then they could do pretty well. On the other hand, there is a reason why JMU is riding a 25-game win streak right now…an excellent defense, overall a very well-coached team, and just a little bit of luck. You don't win that many in a row without doing many things right. I think that if SDSU TE Dallas Goedert is nearly 100%, then the Jackrabbits can probably do ok offensively…not up to their usual standards, but something around 26 points seems reasonable to me. James Madison's offense isn't stellar, but I think it's good enough to do fairly well against a SDSU defense that has been vulnerable to the run this season. If they can put up 31 points against a good Weber State defense, I think they can put up 34 against a not-as-good SDSU defense. As a MVFC fan, I'd love to see another all-MVFC championship game…and an upset is entirely possible depending on how JMU responds to last week's close game…but I see JMU taking this one with a score of around 34-26 and setting up a "battle for the ages" against NDSU in Frisco in a few weeks.
Other predictions (just for the fun of it, to see who's more accurate):
Massey – 34-28 JMU
Sagarin – 28-24 JMU
Compughterratings.com – 29-28 JMU
5Dimes – JMU -3, O/U 53…I think that means 28-25 JMU, but don't quote me on that.
---
Just a couple of other quick things in MVFC land that came out over this last week:
SDSU WR Jake Wieneke was announced as this year's recipient of the STATS FCS Doris Robinson Scholar-Athlete Award "presented to an FCS student-athlete who excels not only in the classroom, but in the community and beyond."
AP All-American honors were announced, with 13 MVFC players being named. First-teamers include USD QB Chris Streveler, NDSU OL Austin Kuhnert, SDSU OL Jacob Ohnesorge, SDSU TE Dallas Goedert, WIU LB Brett Taylor, and NDSU LB Nick DeLuca.
SDSU Center Jacob Ohnsorge was named the winner of the Rimington Award in the FCS. The Rimington Award is given annually for the top Center in each of the divisions of college football.
Five MVFC players were honored as CoSIDA Academic All-Americans with WIU O-Lineman Jacob Judd as the lone first-team selection. Judd is the second Leatherneck to receive this honor twice (2nd team in 2016). The four MVFC players who were named to the second team this year were UNI RB Marcus Weymiller, SDSU OL Wes Genant, SDSU LB Dalton Cox, and WIU LB Brett Taylor. Also (gonna let my Leatherneck flag fly here)…WIU O-Lineman Lucas Holder, who was last year's Big South Scholar-Athlete of the year while at Liberty, and who completed the grad transfer process to come to WIU for his final year of eligibility, would qualify if not for the technicality of not being at WIU for a full calendar year. Of all players named to the CoSIDA Academic All-American list this year, 13 are going for their masters, and Holder would have likely been the only one with three degrees in 5 years, having earned a bachelor's in Government in 3 years at Liberty, then a master's in Public Policy/Public Administration at Liberty, and now finishing up the MBA program at Western.