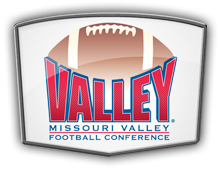 We are now fully into football season, heading straight towards our Week 2 matchups. Last week, we learned a little bit about a few teams, but for the most part, everyone took care of business and did what they were expected to do. This week, however, we're getting a lot more matchups with somewhat more "comparable" teams and finding out how everything really stacks up. It's still pretty early, but we can start figuring out a few things about each team.
We have five games that are part of the conference's Big Sky "series", two that feature FBS matchups (one that will likely be close and one that likely…will not…at all), and two against teams that, while technically FCS, are ranked pretty low overall in the division and will likely not be close either:
Here's the full conference schedule for the Week #2 (all times listed in Central)

1:00 PM – Robert Morris (1-0) at #8 Youngstown State (0-1) – ESPN3
3:00 PM – Indiana State (0-1) at AP #25 Tennessee (1-0) – SECN
3:05 PM – #2 North Dakota State (1-0) at #7 Eastern Washington (0-1) – ESPN3
4:00 PM – Cal Poly (0-2) at #21 Northern Iowa (0-1) – ESPN3
4:00 PM – Missouri State (0-1) at #11 North Dakota (0-1) – Big Sky Network/Pluto TV
5:00 PM – South Dakota (1-0) at Bowling Green (0-1) – ESPN3
6:00 PM – #22 Western Illinois (1-0) at Northern Arizona (0-1) – Big Sky Network/Pluto TV
6:00 PM – Mississippi Valley State (0-1) at Southern Illinois (0-0) – ESPN3
7:00 PM – #4 South Dakota State (1-0) at Montana State (0-1) – MSU Bobcat All-Access
#18 Illinois State is taking this weekend off before their rivalry game with Eastern IL the following weekend.
MVFC weekly notebook is now available — read about it here:  https://t.co/Y5Viu0xkuq pic.twitter.com/xir5IXdSJa

— Valley Football (@ValleyFootball) September 5, 2017
---
Robert Morris (1-0) at #8 Youngstown State (0-1)
@ Stambaugh Stadium ("The Ice Castle"), Youngstown, Ohio – Capacity: 20,630
Last Week:
Robert Morris defeated Dayton, 13-10
Youngstown State lost to Pitt, 28-21 in OT
Youngstown State's performance last week showed that despite the loss of a large part of their dominating defense from 2016, they are still a force to be reckoned with, narrowly losing to Pitt in overtime. The story this year though (still early, but seems like it at this point) is a more balanced team that can do fairly well on both sides of the ball. We'll have to see if both sides are good enough for a repeat appearance in the FCS championship game though.
Robert Morris nearly swept the NEC "Players of the Week" awards, with LB Gerald Ferguson winning Defensive POW (8 tackles, 1.5 TFL, 1 sack, 1 fumble recovery, 1 QB hurry), PK Nick Bisceglia receiving the Special Teams POW (1 for 1 on PAT's, 2 for 3 on FGs including the game winner in the final seconds), and WR Tavin Allison nabbing the Rookie of the Week (76 yards, 1 TD on 2 receptions). Biscegila is a true freshman and Allison is a redshirt freshman, so they've got some young talent on their hands that could develop down the road.

I think that Robert Morris is probably trending up at this point, but considering they were 2-9 last season and picked 7th (last) in the NEC preseason poll, they still have a long way to go until they can compete with a defending NC runner-up (did they get t-shirts for that or was that just that one team?).This is the third year in a row that YSU has played RMU (both were YSU wins), and I think that this year's result will likely be similar to last year's (a 38-6 Penguin victory). Probably right about the same margin too. I say Youngstown wins this one by 32 points.
---
Indiana State (0-1) at AP #25 Tennessee (1-0)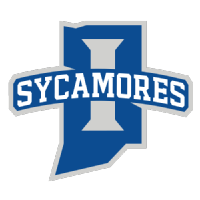 @ Neyland Stadium, Knoxville, Tennessee – Capacity: 102,455
Last Week:
Indiana State lost to Eastern Illinois, 22-20
Tennessee defeated Georgia Tech, 42-41 in OT
My one "whiff" last week was thinking that Indiana State would be able to edge out Eastern Illinois. They weren't able to hold on to their lead and lost to EIU on a TD in the final seconds of the game. ISU has a pretty good placekicker in Jerry Nunez, who hit ⅔ of his FGs (long of 43) and both XPs in last week's game, and they've got a guy who rushed for over 150 yards against Eastern (SR Lamonte Booker). Unfortunately for the Sycamores, they're not playing EIU again, they've got a run-in with…
The Tennessee Volunteers are a member of the top echelon of FBS football teams, having been a member of the SEC since it's founding in 1932, winning two national championships (they claim 6, NCAA says 2), an overall .680 winning record (second only to Alabama in the SEC) with 13 conference championships and play in the 6th largest stadium in the world. Over the last two years, they have a record of 18-8 with two bowl wins and they are currently ranked #25 in the AP poll after defeating Georgia Tech in 2 overtimes on Monday evening.
So, to say that the Sycamores are likely to be overmatched on all sides of the ball is a pretty big understatement. While reading up a bit on Tennessee, apparently their defense does seem to have trouble with running quarterbacks. This might bode somewhat well for a team like South Dakota (Streveler) or North Dakota State (Stick), but Indiana State's Isaak Harker is pretty much the definition of a traditional "pocket-passer" QB…throwing for 2,559 yards last season and rushing for -154. I don't know if this game will get quite as ugly as a couple of the 70+ point dismantlings we saw last week, but it sure isn't going to be pretty for the Trees. The only good news is, for Indiana State, it only gets "easier" from here (as easy as the MVFC ever is, I guess). Indiana State has never played Tennessee in their history, and after this weekend, they may not ever want to again. Vols by 35 points.
---
#2 North Dakota State (1-0) at #7 Eastern Washington (0-1)
@ Roos Field ("The Inferno"), Cheney, Washington – Capacity: 8,600
Last Week:
North Dakota State beat Mississippi Valley State, 72-7
Eastern Washington lost to Texas Tech, 56-10
North Dakota State took care of business last week against Mississippi Valley State but will face a much stiffer test this week at Eastern Washington in the day's first MVFC/BSC matchup. NDSU is currently the #2 ranked team in the FCS, behind only last year's national champion, James Madison. They had 5 players named to the STATS Preseason All-America Team and 7 named to the All-Conference Preseason Team, so they loaded with talent on both sides of the ball. As most of you reading this probably know, one of the strengths of NDSU is their defense. Last year…a "down year" by recent Bison standards, they gave up a "whopping" 16.6 points per game, 5th best in the FCS…however, the most points they gave up last season was 44 points (in OT) in their second game, at the Fargodome, against the then #8 ranked team Eastern Washington.
Eastern Washington spent last week getting embarrassed by a Texas Tech team that most people thought they would probably beat or at least stay close with…they lost by 46 points. Gone is 2015 Walter Payton Award winning (and current LA Ram) WR Cooper Kupp, but that doesn't mean the 7th ranked (by STATS) FCS team in the country is without offensive weapons. They still have the Preseason Conference Offensive Player of the Year, QB Gage Gubrud, who last year finished 3rd in Payton Award voting, as well as the WR who actually caught the most yardage-wise in their game against the Bison last year, Stu Stiles (169 yards and 1 TD). On the other side of the ball, they have preseason All-American D-Lineman Jay-Tee Tiuli, as well as preseason All-Big Sky D-Lineman Albert Havali, and Safety Mitch Fettig.
This is going to be a tough test for the Bison…probably their toughest regular-season game this year outside of South Dakota State and maybe Youngstown State. I like the matchup between the strong Bison defense and the Eagles offense. I think we'll probably see fewer points this year as opposed to last year, but no less of an intense, hard-fought battle. I think that the biggest "gains" will be found when NDSU has the ball, since I feel that EWU's defense, while good, especially by Big Sky standards, isn't quite up to the task of stopping their Preseason All-Conference RB Lance Dunn and pair of All-Conference Honorable Mention WRs Darrius Shepherd and RJ Urzendowski. It'll be close, it'll be exciting, it'll be  bright freakin' red, but I think the Bison will come away with the win..by 3 points.
---
Cal Poly (0-2) at #21 Northern Iowa (0-1)
@ The UNI-Dome, Cedar Falls, Iowa – Capacity: 16,324
Last Week:
Cal Poly lost to San Jose State, 34-13
Northern Iowa lost to Iowa State, 37-20
Cal Poly is one of only a few FCS teams to have two games already under their belts, having played a "Week 0" game against Colgate (and losing 20-14). They then took on FBS San Jose State and padded their "loss total" again. In their game against SJSU, Cal Poly had trouble holding onto the ball, fumbling it away 3 times. With their triple-option offense, they tend to have possession longer than their opponents, although it doesn't seem to be doing so well for them this year, putting up only 264 yards (most of it on the ground) and 13.5 points per game. They've got two preseason All-Big Sky players, with Joey Kuperman at Center and Joe Protheroe at Fullback, and their top tackler is LB Mason Montgomery, who has 23 tackles in their first two games.
Northern Iowa only has their one loss against Iowa State to go off of. Even though this was an FCS vs P5 FBS matchup, UNI had won 3 of the previous 6 meetings, so a win wasn't out of the realm of possibility. Despite the loss, UNI competed well, being very close to ISU statistically in many areas. As usual, their defense appears to be pretty solid led by preseason All-Conference SR LB Jared Farley, who picked up 14 tackles in their game with ISU. The UNI offense has struggled so far this season as well as through much of last season, so we'll see if they're able to get some things going this game.
The 2nd MVFC vs BSC game will be the 6th time that the Panthers have faced the Cal Poly Mustangs (all in the last 20 years), with UNI winning the last 5 meetings. When done well, a triple-option offense can be very difficult to plan for and to defend against. This year though, it doesn't really look like Cal Poly has the players to make it work well, and UNI has the defense to be able to stop it. I think we're likely to see a fairly low-scoring game, with Cal Poly making it barely into double-digits and UNI maybe having a mistake or two, but overall being able to move the ball fairly well. I think we're likely to see something in the neighborhood of a 14 point Panther win.
---
Missouri State (0-1) at #11 North Dakota (0-1)
@ The Alerus Center, Grand Forks, North Dakota – Capacity: 12,283
Last Week:
Missouri State lost to Missouri, 72-43
North Dakota lost to Utah, 37-16
North Dakota is a team that most MVFC members are going to get much more familiar with starting in 2020, when they join the other three DI schools in the Dakotas in the MVFC. UND kicked off their season at FBS Utah, staying close through most of the first half, but ultimately being outmatched. Despite the results, UND does have a very strong team this year. When you (or maybe it's just me) think about Big Sky teams in general, you often think of high-powered passing offenses and kinda soft defenses…and when you think about MVFC teams in general, you often think of strong running games, strong defenses, and grinding it out in the trenches. In this case though, North Dakota is a Big Sky team that looks a lot more like a MVFC team. They have a strong ground defense, led by Preseason Big Sky Defensive Player of the Year, Safety Cole Reyes. They also have Preseason All-Big Sky CB Deion Harris roaming the backfield as well. Offensively, they have a Preseason All-Conference Offensive Guard (with a great name)…Demon Taylor, and two Preseason All-Conference RBs with John Santiago (who was also a preseason all-conference return specialist) and Brady Oliveira, who combined for 1,949 rushing yards and 17 TDs last season. Interestingly, even though their "star" players on defense are DBs, last year they were 6th in the FCS against the run, but 107th in passing yards allowed.
Facing off against the Hawks will be Missouri State, who, while losing to the Mizzou Tigers, were still able to put up 43 points against them. So, it sounds like the Bears might just have an offense. They did, however, give up 72 points…which means they don't really have much of a defense. MSU got most of their yards through the air, which should give them an advantage against a UND defense that hasn't excelled at that aspect. Despite the loss of their stud LB from last year, this might be, at least offensively, the best Bears team we've seen in quite a while.
Despite how lopsided this game might have looked initially…MSU was 4-7 last year (after a 1-10 year), while UND went 9-3 and played in the first round of the playoffs…this game feels like it could end up closer, especially if the MSU offense that showed up last weekend arrives in Grand Forks. I think that MSU will get a lot of yardage through the air against UND, while the Hawks will essentially run the ball "at will" against a Bears defense that only has 2 seniors out of all 11 starters. This could be a high-scoring game, but I think that UND will be able to pull out a few more stops and get the job done. North Dakota will win Big Sky vs Missouri Valley Game #3 by a TD.
---
South Dakota (1-0) at Bowling Green (0-1)
@ Doyt Perry Stadium, Bowling Green, Ohio – Capacity: 24,000
Last Week:
South Dakota defeated Drake, 77-7
Bowling Green lost to Michigan State, 35-10
Last week, Bowling Green took their team north to Lansing, MI and came away with a defeat at the hands of the Michigan State Spartans. The Falcons weren't able to generate much of any kind of offensive production against MSU, putting up a grand total of 212 yards and 9 first downs, and only 3 points from the offense. Unfortunately for BGSU fans (at least, last year) they are worse on defense, coming in nearly last in the overall turnover margin (mostly from throwing intercepted passes), scoring defense, and passing yards allowed.
South Dakota on the other hand, spent the weekend doing their best old-school Michael Vick impression by beating some (Drake) bulldogs within an inch of their lives in a 70-point victory on Drake's home field. QB Chris Streveler had a field day, throwing for 248 yards and 5 TDs and running for 53 yards and a TD. In general, though, the Coyotes' offense is more run-based than "air attack", at least over the last year or so.
Generally when you match up an FCS team that hasn't had a winning season in the last 5 years with an FBS team, but when the FCS team appears to be trending upwards and the FBS team plays in a conference that is barely, if at all, better than the conference that the FCS team plays in, then you end up with a fairly even FCS vs FBS matchup. I think that USD QB Streveler will do well throwing against the Falcons defense, but BGSU will have more luck moving the ball against the Coyote's defense than they did against Michigan State's. This could be a very close game, and while I'm not going to predict it, it would not at all surprise me to see South Dakota win a close game in Ohio. Still, my gut tells me that they'll come up just short…Bowling Green by 3 points.
---
#22 Western Illinois (1-0) at Northern Arizona (0-1)
@ Walkup Skydome, Flagstaff, Arizona – Capacity: 11,230, Altitude: 6,880 ft
Last Week:
Western Illinois beat Tennessee Tech, 41-14
Northern Arizona lost to Arizona, 62-24
Hey, it's "my" team (for those that aren't aware, I am a Western Illinois fan, although I do try my best to be as unbiased as I can when doing my reviews and comments about my own team), and we're playing at Northern Arizona in Big Sky vs Missouri Valley #4.
NAU finished last season a disappointing (considering their preseason expectations) 5-6 overall, 4-4 in the Big Sky conference, including a loss to Western in Macomb as their second game, by a score of 34-20. Part of their struggles later in the season were due to the season-ending injury to their star QB, FCS STATS National Freshman of the Year/Jerry Rice Award Winner Case Cookus in game 4 of their 2016 season. They also have WR threat Emmanuel Butler, OG Tyler Strank, and PK Griffin Roehler who were all named to the preseason All-Conference team this year. Overall, in the Big Sky preseason poll, NAU is expected to finish 3rd (out of 13 teams). In the loss to Arizona last week, Cookus threw for 306 passing yards and 2 INT. They had two players go over 100 rushing yards, JR transfer from Boise State, Cory Young (115 yards, 2 TDs), and SO Joe Logan (101 yards, 1 TD). SR WR Elijah Marks was their top receiver with 147 yards.
Western did well last week against Tennessee Tech, holding them to 0 net rushing yards and winning 41-14 in a game where TTU didn't score at all until the 4th quarter (with WIU up 34-0 at the time). Other than a couple of big passes late in the game against the second string DBs, the Leatherneck defense did much better than they did most of the last year. Preseason All-Conference RB Steve McShane came out of the game early due to an injury, but the stable of other backs was able to pick up the slack. McShane is listed as week-to-week with an ankle sprain, but my guess is that he'll be back by the time the conference games start, possibly a little sooner.
Despite Cookus being out for much of the season, he did play in the game last year against WIU, and the Leathernecks held the NAU offense to 30 points. This year, from what I saw in last week's game, the Leatherneck defense appears to be improved…however, the game is out in Flagstaff…at nearly 7,000 ft above sea level…the second highest altitude for a DI stadium in the country (just a few hundred feet below Wyoming's stadium)…so, that could present some issues later on in the game, although if the team gets out there a day or two early, they shouldn't have too much trouble. I think that it'll be a much closer game than last year, but WIU should come away with a close win. Leathernecks by 6.
---
Mississippi Valley State (0-1) at Southern Illinois (0-0)
@ Saluki Stadium, Carbondale, Illinois – Capacity: 15,000
Last Week:
Mississippi Valley State lost to North Dakota State, 72-7
Southern Illinois did not play
After an utter obliteration at the hands of NDSU, MVSU is once again heading into MVFC territory, this time to face off against SIU in the Egyptian dogs' first game of the season. Mississippi Valley State is currently ranked third-to-last out of all 254 DI football teams (by both Massey and Sagarin), and have the lowest ranked defense. The offense is slightly better, but really, this is going to be a really tough game for the Delta Devils. Southern Illinois had the 4th best passing offense in the entire FCS last season. The Saluki run game wasn't much to write home about and their defense had a lot of problems, but in terms of offensive production…at least last year…the Saluki offense was better than the Bison offense that just put 72 points up against MVSU last weekend. If the SIU defense hasn't gotten much better, then MVSU might get up into the double-digits in terms of points, but this is another one of those games that's just going to get ugly. I think probably around a 50-point Saluki win is likely.
---
#4 South Dakota State (1-0) at Montana State (0-1)
@ Bobcat Stadium, Bozeman, Montana – Capacity: 17,777
Last Week:
South Dakota State beat Duquesne, 51-13
Montana State lost to Washington State, 31-0
The fifth game pitting a Missouri Valley team against a Big Sky team features Bobcats vs Bunnies…lynx vs lepus…kitty cats vs the jack attack…ok, I'll stop. MSU kicked off their season last weekend with a matchup with current FBS AP #24 Washington State…and a loss where they only were able to accumulate 143 total yards of offense and 7 first downs, mostly on the ground. They do have a Preseason All-Big Sky Linebacker, Mac Bignell, who had 9 tackles in the game, and Senior DB Bryson McCabe leading the team with 13 total tackles. Montana State is a much better team than the game indicates (remember…borderline Top 25 FBS team), and they do have a halfway decent run game, led by their running QB Chris Murray who averaged 78.2 yards per game last season, and a pretty good defense with the defensive guys mentioned above. In 2016, they were rather weak against the pass…which is not a weak spot you want to have when going against one of the best offenses in the FCS.
South Dakota State rolled to a win over 2016 playoff team Duquesne last weekend to open their season. QB Taryn Christion and WR Jake Wieneke did their usual pitch-and-catch for a bunch of TDs, etc…etc. All-in-all, they have 9 players on the preseason All-MVFC team, with 7 of those on offense. Christian Rozeboom "headlines" the defense with a preseason All-Conference award, and they're currently the 10th ranked defense (by Massey) so although offense is their greatest asset, the defense rarely lets them down either.
I think that Montana State might do well against a team who's weak spot is their defense against the run or a team who doesn't have a great passing offense…pretty much the opposite of the Jackrabbits. South Dakota State should come away with a pretty convincing win in this game, my guess…by about 17 points.