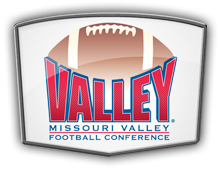 And here we are, already to the end of the regular season, or as Bison fans call it…the ¾ mark. At this point, it's looking quite likely that the MVFC will only get 3 teams into the playoffs…the fewest since 2013 when only 2 teams made it in. The North/South Dakota States are both in pretty much regardless of what happens this weekend. Western Illinois vs Indiana State has been described by many as something of a "play-in" game, with the winner having a pretty decent chance of making the playoffs. Otherwise…UNI technically has a slim chance if a LOT of things happen to go their way, but it seems pretty unlikely. For everyone else, this is it…try to send your seniors out with one more win, then go eat some turkey and start planning for next year.
Couple of quick things:
Conference-only stats, just MVFC games (unless stated otherwise)
Ranking numbers for stats are within the MVFC (unless stated otherwise)
I will usually round to the nearest yard for things like yards per game
All times are listed as Central time zone and ranking numbers based on the AGS Poll. Here's the full list along with starting times and places you can find them on TV/streaming video:
Saturday, November 10th
12:00 PM – Youngstown State at Illinois State, ESPN+ and NBC Sports Chicago (if you're in the region)
1:00 PM – Indiana State at Western Illinois, ESPN3
2:00 PM – South Dakota at South Dakota State, ESPN+
2:30 PM – Southern Illinois at North Dakota State, ESPN+
4:00 PM – Missouri State at Northern Iowa, ESPN+
---
Youngstown State at Illinois State
The Series: The Penguins and Redbirds have met up 27 times starting in 1979, with Illinois State holding a 14-13 series lead. The last 5 matchups went 3-2 for ISU and last year's game was a 35-0 win by the Redbirds at Youngstown, OH.
YSU's Record: Youngstown State is 4-6 with a 3-4 conference record. They lost to Butler and FBS West Virginia and beat Valparaiso for non-conference games. In the MVFC, they beat SIU, USD, and UNI, with losses to WIU, SDSU, INSU, and NDSU.
ILSU's Record: Illinois State has a 5-5 record and is 2-5 against MVFC teams. The opened the season with a lot of promise, winning their first three games against NAIA St. Xavier, non-conference rival Eastern Illinois, and at FBS Colorado State. In the MVFC, they have wins over WIU and SIU and losses at MSU and NDSU, against SDSU, and at UNI and INSU.
About Youngstown State: YSU ranks 9th in the conference in scoring offense (20.6 ppg) and 8th in total offense (381 ypg). Their ground game ranks a little higher (6th at 163 ypg) than their passing game (7th at 218 ypg). QB Montgomery VanGorder has been throwing for 188 ypg with 7 TDs, but has struggled with turnovers, throwing 8 interceptions. VanGorder had his second-most productive passing game of the season last weekend against UNI with 209 yards and 1 TD. WR Jermiah Braswell is the top receiver for the Penguins, picking up 52 ypg and 2 TDs, although he didn't play last week and I can't seem to find any injury info about him, so I don't know if he'll be a factor in this game. Outside of him, the top WR is Christian Turner, who only averages 26 ypg and has 1 TD, but is also the top kick return guy in the MVFC with a 27 yards per return average. The focus of the offense is RB Tevin McCaster, who currently leads the conference with 102 ypg and 8 TDs in MVFC games. YSU's defense is giving up 26 ppg (5th) and 336 ypg (4th). Against the run, they're 5th (153 ypg) but they have the top pass defense in the MVFC (183.7 ypg). LB Armand Dellovade leads the team in tackles with 9.6/game and DT Savon Smith sits at #4 for tackles for loss with 1.14/game.
About Illinois State: Offensively, ILSU sits right about the middle of the conference, coming in at 5th in scoring (26.6 ppg) and 7th in total yards (384 ypg) with a 5th ranked run game (165 ypg) and 6th ranked passing game (219 ypg). QB Brady Davis has had the majority of the snaps this season (although former starter Jake Kolbe has also received significant playing time). Davis has a 191 ypg average with 11 TDs and 5 INTs, throwing mostly to WRs Spencer Schnell (81 ypg w/ 7 TDs) and Andrew Edgar (70 ypg w/ 3 TDs). RB James Robinson is second only to YSU's McCaster for rushing yards per game at 93 with 5 TDs. When the other team has the ball, ISU generally does much better, giving up only 23.3 ppg (2nd) and 331 ypg (2nd). They're in the top 3 in both run defense (129 ypg) and passing defense (202 ypg). LB Zackary Mathews has 8.3 tackles per game, and DE Romeo McKnight has 6 tackles for loss in 7 MVFC games. DBs Devin Taylor (7 pass breakups, 2 INTs) and Luther Kirk (3 pass breakups, 3 INTs) handle things in the backfield.
My Take: The teams seem to be fairly equal offensively…both with mediocre passing games and one solid RB. ISU has the advantage on defense, however and I think they'll be able to make the YSU offense effectively 1-dimensional. The Redbirds get a bit of a boost because they'll be at home, and I think that adds up to a low-scoring, 7 pt victory for ISU. Probably around 24-17.
---
Indiana State at Western Illinois
The Series: WIU and INSU have matched up 41 times with WIU holding a 26-15 series lead. From 2000 to 2008, WIU won 9-straight games. INSU won in 2009, 2011, and 2012, and WIU won in 2010 and every year from 2013 to today. Last year's matchup was a 45-0 demolishing at Terre Haute. Of particular note was the 2015 meeting, which was the second-to-last game of the season and was QB Sean McGuire's first start ever. McGuire threw for 332 yards in that game, leading WIU to a 7-point OT win. If WIU does not make the playoffs, this Saturday will be McGuire's last game as a Leatherneck.
INSU's Record: Indiana State is 6-4 this season and has a 4-3 MVFC record. They started the season beating DII Quincy, lost at FBS Louisville, then won at Eastern Illinois. In the conference, they got shut out by UNI, but then took SDSU to OT in Brookings. They lost by 3 at home to MSU, but since then, they've rifled off four straight wins, going on the road to beat SIU by 3 and YSU by 26, then heading back home to take down USD by 3 in 3 OTs and ILSU by 5.
WIU's Record: Western Illinois is 5-5 so far with a 4-3 record in the conference. They started off with a close loss at Montana State, a loss at FBS Illinois, and a narrow win at home against Montana. In the MVFC, they beat YSU, MSU, UNI, and SIU and have lost games against ILSU, NDSU, and USD.
About Indiana State: Overall, the Sycamores offense is #3 in the MVFC in scoring and yardage in conference games, averaging 31.9 ppg and 424 ypg. They rely heavily on their ground game, ranking #2 in rushing offense with 238 ypg but 10th in passing offense with 185 ypg. They've been careful though, throwing only 2 INTs (best in the MVFC) and having an offensive efficiency rating of 149.6…#2 in the conference. On the other side of the ball, they're giving up the 7th most points in conference games (32.1 ppg) and 9th most yards (479 ypg). Their pass defense is a little better (8th, 237 ypg) than their run defense (10th, 242 ypg). Their offense is led by QB Ryan Boyle, a Junior transfer from the U of Iowa, who puts up 125 ypg and 7 TDs in MVFC games, but also is the #4 rusher in the conference, averaging 82 ypg with 4 TDs. RB Titus McCoy has picked up his yardage quite a bit in the last couple of weeks, averaging 127.5 ypg in the last two games with 2 rushing TDs against ILSU. WR Dante Hendrix is the top receiver, with 73.4 receiving yards per game and 4 TDs against conference teams. WRs Dante Jones II and Freshman Dakota Caton are both decent secondary receiving targets as well. The INSU defense has a handful of "tackling machines" with the #1-#3 tacklers in the conference: LB Jonas Griffith (13.3 tackles per game), LB Katrell Moss (12.6), and DB Jamal Jones (9.9). Griffith is, by the sounds of it, a bit banged up, but he's currently #1 in the entire FCS in solo tackles, averaging 7.3 per game. Jones leads the conference in fumbles recovered with 3 in 7 MVFC games.
About Western Illinois: The Leathernecks are #7 in the MVFC in scoring, putting up 26 ppg, and are #6 in total offense (385 ypg). Their passing game is #1 in the conference, averaging 281 ypg, but the run game is last at 104 ypg. QB Sean McGuire is second in the MVFC in passing ypg with 270 and 14 TDs with 8 INTs. The top WIU receivers are Isaiah Lesure, who has 82 ypg and 4 TDs and RB Clint Ratkovich with 63 ypg and 3 TD. LeSure though, has struggled significantly over the last couple of weeks with dropping fairly easy passes. RB Steve McShane is an all-purpose threat, running for 56 ypg w/ 5 TDs and catching 32 yards worth of passes per game with 2 receiving TDs. McShane is also the #2 punt return guy in the conference, averaging 9.1 yards per return. WIU's defense allows 26.3 ppg (6th) and 333 ypg (3rd) and are particularly strong against the run, allowing only 115 ypg (2nd) and sitting at #1 in total sacks. They have 217 ypg allowed through the air (4th). LB Quentin Moon is the top tackler with 8.9 per game, but LB Pete Swenson not only leads the conference, but also the entire FCS in both sacks and tackles for loss. Swenson averages 1.71 sacks per game against MVFC teams. DBs Xavier Rowe, Zach Muniz, and Justin Fitzpatrick all average 1+ passes defended per game with Rowe and Fitzpatrick each having 2 interceptions. Moon and Swenson are also #1 and 2 in the MVFC in forcing fumbles, with 4 and 3 respectively in the team's 7 conference games.
My Take: Despite Indiana State's winning streak (yes, that sounds weird to me too) and WIU losing last weekend, the Leathernecks are still favored in this game by a little bit. By many accounts, this game is essentially a "play-in" game for an at-large playoff spot. Indiana State has already locked in their first winning season since 2014, but will reach 7-4 and a playoff spot with one more win (all of which is a huge improvement over their 0-11 season last year). WIU stands a decent chance of making it into the playoffs with a win here and a little help around the rest of the FCS. To win this game, the WIU offense will have to be able to put together sustained drives…something they struggled with against USD…and can't have as many dropped passes. As a Leatherneck fan, I'm hoping that the last-ranked run defense of INSU will allow us to get some kind of ground game going so that we can have a more balanced offense. WIU's defense also has the ability to put pressure on traditionally "running" QBs. The top few QBs in the conference for rushing yards are INSU's Ryan Boyle, SIU's Matt DeSomer, NDSU's Easton Stick, and MSU's Peyton Huslig, all of which average 36+ ypg on the ground. Against DeSomer, Stick, and Huslig, WIU's defense gave up a total of 26 rushing yards. Boyle is a better runner than those other three, but I think they should still be able to contain him fairly well. With both teams essentially fighting for a playoff spot, you can bet Indiana State will bring everything they've got. WIU needs a game that is much closer to how they played against UNI to come away with a win. My optimistic prediction is that WIU is able to grind out a 6-point win, 33-27.
---
South Dakota at South Dakota State
The Series: The Coyotes and Jackrabbits have met on the football field…well…a lot, but I'm not sure how much exactly. If you go by what SDSU's media guide says, 110 matchups with SDSU holding a 53-50-7 advantage. According to USD though, it's 112 meetings and SDSU has a 54-51-7 series lead beginning back in 1889. I don't know for sure which is correct, but either way, they've played a lot and for a long time. SDSU has won the last 9 straight and last year's game was a 31-28 win for the Jackrabbits in Vermillion.
USD's Record: South Dakota is 4-6 with a 3-4 conference record. They opened the season with a 3-point loss to FBS K-State, then a win over Northern Colorado and a loss at Weber State. In the MVFC, they have losses against UNI, YSU, NDSU, and INSU (3 OT) and wins over SIU, MSU, and last week over WIU.
SDSU's Record: South Dakota State is 7-2 overall and 5-2 against MVFC teams. Their FBS game against Iowa State was cancelled but they beat both Montana State and Arkansas-Pine Bluff at home. In the conference, they beat INSU (OT), YSU, ILSU, MSU, and SIU and have losses against NDSU and UNI.
About South Dakota: The Coyotes have one of the top passing offenses in the MVFC, sitting at #2 in MVFC games with 274 ypg, however their running game is 8th with 136 ypg. They are #4 in both scoring (27.1 ppg) and total yardage (410 ypg). QB Austin Simmons is the top passing QB in the conference with 271 ypg and has thrown 10 TDs and 5 INTs. On the receiving end of things are WRs Dakarai Allen (81 ypg w/ 3 TDs) and Shamar Jackson (41 ypg). The ground game is led by RB Kai Henry with 59 ypg and 6 TDs, but QB Simmons also helps out in that area as well, running for 30 ypg with 1 TD. In total, Simmons accounts for 301 ypg of total offense (27 ypg more than the #2 guy). The defense is in the lower half of the conference in most categories: 8th in points allowed (35 ppg), 7th in total defense (447 ypg), 8th against the run (216 ypg) and 6th against the pass (231 ypg). LB Jack Cochrane leads the team in tackles, averaging 8 per game over 7 MVFC matchups. Twin brothers Andrew (DB) and Alex (LB) average 7.9 and 7.6 tackles per game respectively. DL Darin Greenfield picks up 1.14 tackles for loss per game. Overall, USD struggles at the line of scrimmage on both sides, sitting in last place in both sacks allowed (for O-Line) and sacks by (for their defense).
About South Dakota State: The Jackrabbits offense is the most productive in the conference, putting up the most points per game (38.6) and yards per game (454). Their passing game is 3rd with 248 ypg and their run game is 4th with 206 ypg. QB Taryn Christion has thrown for 247 ypg with 16 TDs and 6 INTs in MVFC games this season and has also run for 27 ypg and 3 TDs. WR Cade Johnson is the top receiver in the conference, picking up 102 ypg with 7 TDs and WR Adam Anderson gets 62 ypg with 5 TDs. Despite the injuries to RBs Isaac Wallace and C.J. Wilson, the Jackrabbits running game is in good shape for this year and into the future, with R-Fr. RB Pierre Strong Jr. running for 324 yards and 5 TDs in the last two games and RB Mikey Daniel averaging 58 ypg with 5 TDs in MVFC games. Wilson is a true freshman and was averaging 54 ypg with 1 rushing and 1 receiving TD. He played in 5 games this season, so is unable to use the new "4-game redshirt" rule to count this year as a redshirt year. Their defense isn't quite as good as the offense, but is still decent, coming in at #3 in points allowed (25.1 ppg)) and 6th in yards allowed (400 ypg). They're 6th against the run (179 ypg) and 5th against the pass (220 ypg). LB Christian Rozeboom leads the team with 7.4 tackles per game in MVFC contests, while DE Ryan Earith is in the top 10 of the conference in tackles for loss (7.5 in 7 games) and sacks (4). CB Jordan Brown defends passes at a rate of 1.43 per game (8 breakups, 2 INTs) which ties him at #3 in the MVFC.
My Take: This is a big game for both teams…not so much because of playoff consideration (SDSU is already in but are hoping to improve their position, USD is already out regardless of what happens on Saturday)…but because this is the most played matchup for either team. It doesn't seem to get as much publicity as the Dakota Marker game (NDSU and SDSU) but it's still pretty huge to the two schools involved. Also, according to Wikipedia, it's the oldest rivalry in college football between two public universities in the same state that are between the University of ___ and ___ State University…so…um…that's a thing. USD's defense has generally allowed quite a bit of yardage and points…two things SDSU's offense can put up in large quantities. USD's offense isn't too bad and will be able to put together a few drives, but I think SDSU's ability to control the game when they have the ball will allow them to get the win. I'm thinking something around a 37-23 victory for the Jackrabbits.
---
Southern Illinois at North Dakota State
The Series: SIU and NDSU have faced off 10 times, technically starting in 1963, but then not again until 2005. NDSU holds a 7-3 series lead and have won the last 6 matchups. The two teams didn't play last year or in 2016, but in the last meeting NDSU won 35-29 in Carbondale in 2015.
SIU's Record: Southern Illinois is 2-8 on the season with a 1-6 conference record. In the non-conference portion of their schedule, they won at Murray State, lost at FBS Ole Miss, and lost a close game against non-conference rival Southeast Missouri State. In the MVFC, they have a win over Missouri State and have lost to USD, YSU, ILSU, INSU, WIU, and SDSU.
NDSU's Record: North Dakota State has been nearly the exact opposite of SIU, going 10-0 so far and 7-0 in the MVFC. They beat Cal Poly, North Alabama, and Delaware, all at home. In conference they have wins over SDSU (the closest game of the season so far), UNI, WIU, ILSU, USD, YSU, and MSU.
About Southern Illinois: In the MVFC games, SIU's offense ranks 8th in both scoring (25.7 ppg) and passing yardage (186 ypg). Their ground game is quite a bit better though, averaging 239 ypg and is ranked 3rd, which combined, puts them at 5th for total yards with 405 ypg. QB Matt DeSomer only gets 125 ypg with 7 TDs and 2 INTs through the air, but is also the Salukis' #2 rusher (59 ypg w/ 6 TDs) behind RB D.J. Davis (92 ypg w/ 4 TDs). Davis also has a few catches and handles kick return duties, which combined puts him at #1 in the conference in All-Purpose yards. RB Jonathan Mixon is something of a short-down/goal-line fullback runner…with 44 ypg and 3 TDs. WR Raphael Leonard gets most of the receiving yards with 74 ypg and 2 TDs. SIU's defense is in the bottom 3 in the conference in most major defense categories, allowing 35.6 ppg and 458 total ypg with 210 ypg coming on the ground and 247 through the air. LB Bryce Notree leads the team in tackles with 7.7 per game and DE Anthony Knighton is in the top 3 in the conference in both tackles for loss (1.29/game) and sacks (.86/game). DB Jeremy Chinn is #5 at defending passes, averaging 1.33/game with 3 interceptions.
About North Dakota State: NDSU has the #2 offense for scoring (37.6 ppg) and for total yards (425 ypg). They actually have only the 9th most productive passing game (186 ypg), but their offensive efficiency is over 15 points better than the #2 team; they've only thrown 3 interceptions; and their running game more than makes up for it, sitting at #1 in the conference with 239 ypg. QB Easton Stick is the one with those 186 passing ypg with 16 TDs and 3 interceptions, quite often passing to WR Darrius Shepherd, who has 90 ypg and 4 TDs. Shepherd is also the best punt returner in the conference averaging 19.7 yards per return (the #2 guy is at 9.1). As I mentioned, though, the strength is in the ground attack, led by RB Lance Dunn with 75 ypg and 5 TDs and RB Bruce Anderson with 54 ypg. QB Stick also is a running threat, picking up 43 ypg with 6 TDs. The punter, Garret Wegner is #1 in the conference, averaging 43.5 yards per punt on 35 punts with 16 inside the red zone. The Bison defense is…by quite a bit…#1 in the conference in most defensive categories: scoring (13.9 ppg…#2 is 23.3), total yards allowed (330 ypg), and rushing yards allowed (113). If there's a weakness, it's that they're "only" 3rd in their pass defense, allowing 217 ypg. LB Jabril Cox leads the team with 7.3 tackles per game, has 4 sacks and 2 interceptions.
My Take: SIU's run game is decent, but struggled against teams with decent run defenses like YSU, ILSU, and WIU. I don't think NDSU will have much trouble with that aspect and they really won't have a problem stopping SIU's (not much of a) passing game. I mean…it's the #1 team in the FCS vs the last place team in the conference. Unless the Bison players all forget what day the game is on, we should be seeing the second string by halftime. SIU came into this season with fairly high hopes, but they'll be going out with a loss. NDSU doesn't usually run up the score on anyone, but they did beat MSU 48-7 last week and despite SIU beating MSU head to head, they don't really appear to be any better of a team. I think that's going to be around the same result this week…I'll say 45-10 for NDSU.
---
Missouri State at Northern Iowa
The Series: The Bears and Panthers have matched up 38 times beginning in 1980 and with UNI holding an impressive 33-5 record in that time. They've won the last 12 meetings between the two teams and last year's game was a 25-10 Panther victory in Springfield, MO.
MSU's Record: Missouri State is 4-6 overall and 2-5 in the MVFC. They opened with a loss at FBS Oklahoma State, then a home win over DII Lincoln University and a big home win over then-top 25-ranked Northern Arizona. In the conference, they have wins over ILSU and INSU, and losses against USD, WIU, SIU, SDSU, and last week against NDSU.
UNI's Record: Northern Iowa is 5-5 with a 4-3 conference record. With a win this weekend, they could theoretically have a shot at a spot in the playoffs, although that seems pretty unlikely and they'd need a LOT of help from other teams to be in the conversation. They opened the season with losses at Montana and then at FBS Iowa before heading home for a shutout win over Hampton. In the MVFC, they shut out INSU, beat USD, SDSU, and ILSU, and lost to NDSU, WIU, and YSU.
About Missouri State: The Bears offense is fairly underwhelming, ranking last in the conference in scoring (20.6 ppg) and in total yardage (339 ypg). The passing game isn't too bad, coming in 5th with 220 ypg, but the ground game is 9th with 118 ypg. QB Peyton Huslig puts up an average of 216 ypg with 9 TDs and 10 INTs. He's got a few solid receivers that he can throw to, with WRs Tyler Currie (66 ypg w/ 4 TDs) and Lorenzo Thomas (53 ypg w/ 1 TD) topping the list. RB Donovan Daniels is the best rusher on the team, but only gets 32 ypg w/ 3 TDs. QB Huslig can also run the ball some, getting 28 ypg and 4 TDs. MSU's defense has also struggled, sitting at the bottom of the conference allowing 38.4 ppg and 483 ypg. Their run defense is second to last, allowing 235 ypg, and their pass defense gives up the most yards in the MVFC, allowing 249 ypg. LBs Angelo Garbutt and McNeese Egbim lead the defense with 9.7 and 8.9 tackles per game respectively. DE Matt McClellan is decent at putting pressure on the opposing QB with 6.5 tackles for loss (4 sacks) in 7 games.
About Northern Iowa: The Panthers are sitting around the middle of the conference in scoring, putting up 26.1 ppg, but are down at 9th for total yardage (359 ypg). They have the #7 run game (136 ypg) and #4 passing game (223 ypg). QB Eli Dunne handles the passing and has 10 TDs with 4 INTs. TE Briley Moore had been the top receiver at 51 ypg w/ 3 TDs, but after a scary collision in the game against YSU, Moore was carted off the field. From what I've read on other forums, he'll likely be ok, wanted to walk off the field, but they wouldn't let him for safety reasons (thanks to "Clenz" for the info). Since it's unlikely that even a win will extend UNI's season, I don't think it likely that Moore will be playing. We'll probably see some of UNI's other receivers get a bit more catches and experience in this game. RB Marcus Weymiller (84 ypg w/ 3 TDs) will likely be getting the majority of the carries. PK Austin Errthum has been pretty solid this season, hitting 12 of 14 FG attempts with a long of 46 in MVFC games. The Panther defense is…above average. They're 4th in the conference for scoring (25.3 ppg allowed) and 5th in yards allowed (368 ypg), and are a little better against the run (4th, 132 ypg) than they are against the pass (7th, 236 ypg). LB Duncan Ferch averages 8.7 tackles per game, and DB Korby Sander and Christian Jegen both get around 7.7 tackles per game. Ferch also is #3 in the conference in defended passes with 1.43/game and 2 interceptions. LB Rickey Neal Jr. is #2 in the conference for tackles for loss, with 1.36/game, and DB Xavior Williams has 3 interceptions, one of which was returned for a TD near the end of the win over SDSU. Williams is also the #2 kick return guy in the conference, averaging 26.9 yards per return.
My Take: I think it's safe to say that it's been a disappointing season for both of these teams and they both want to finish out on something of a high note. "Disappointing" for each of these teams is relative though, and MSU would probably like to have had a season a bit closer to what UNI had, which is likely going to end up at 6-5 because I think UNI will take this game by around 34-20.