Second to last week of the regular season, and the second to last game for some of the MVFC teams (although for two, the last game of the regular season and possibly the end of the season).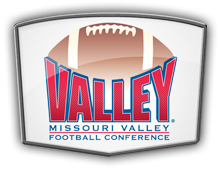 First up, the scores from this last weekend:
Southern Illinois – 14
Youngstown State – 21
Missouri State – 0
Illinois State – 37
Northern Iowa – 30
Western Illinois – 23
South Dakota – 21
South Dakota State – 28
Indiana State – 17
North Dakota State – 41
---
Southern Illinois at Youngstown State
SIU came into this game hoping to play the spoiler and get some experience for their younger players, having been eliminated from playoff contention weeks ago. YSU on the other hand, came in looking like a near-lock for the playoffs, having already won 6 DI games and needing just one more in the final 2 games to reach the 7-win mark that should put them in the playoffs. Something interesting about this game…both teams were starting QB's that had not started for most of the season. SIU having put sophomore Sam Straub in the starting spot a couple of games ago to replace the senior transfer who had been starting, since they were pretty much out of playoff contention at that point, and YSU convincing junior Hunter Wells, the starter from the previous two years, to come back (he had been sitting out the season with the plan to maybe transfer after this season) and play the last few games and help finish out the season and get them into the playoffs, after not having a great deal of offensive success with their other QBs.
It took a little while for the scoring to get going…SIU's offense having difficulties against the YSU defense and YSU having not much of an offense to speak of…but, with 21 seconds left in the first quarter, the Penguins put the first points on the board with a 1-yard TD run by RB Tevin McCaster. Their next drive, early in the 2nd quarter, they scored another on a 10-yard TD pass to WR Alvin Bailey. The rest of the drives in the half ended in punts other than the one at the end of the half, a 44-yard missed FG for Youngstown State, which made the score 14-0, YSU, at halftime. The second half started similarly, but SIU was finally able to get their first points on a 3 yard TD run by RB Jonathan Mixon. On their next possession, a 9-yard TD pass to WR Connor Iwema (highlighted by a 73-yard pass to WR Israel Lamprakes) helped the Salukis tie up the game at 14-all early in the 4th quarter. Eventually, YSU was able to put together another TD drive finishing with a 10-yard TD pass to WR Darien Townsend to go ahead by 7. The next drive, SIU was able to get down to 4th and goal from the YSU 6 yard line, but YSU was able to make the stop and force the turnover on downs. YSU was held to a punt on the next drive, but then SIU, despite moving 75-yards down the field, ran out of time, coming up just 5 yards short of a potential game-tying TD.
YSU QB Hunter Wells finished with 124 passing yards and 2 TDs. RB Jody Webb picked up the majority of the yardage for the offense, with 167 rushing yards and RB Martin Ruiz had 83 yards. YSU receivers Alvin Bailey and Darien Townsend each finished with 38 receiving yards and 1 TD. LB Armand Dellovade led the team with 8 tackles, 1 for loss and 2 QB hurries.
SIU QB Sam Straub had 366 passing yards and 1 TD as well as 3 sacks. WR Israel Lamprakes caught 156 yards including a 73-yarder, and WR Billy Reed had 96 yards. SIU didn't do much on the ground, with their top rusher being RB Cameron Walter with all of 25 yards. RB Jonathan Mixon (their short-down/goal-line back) picked up the rushing TD but had a total of 3 yards in the game. LB Chase Allen finished with 9 total tackles including 1 for loss, and S Jeremy Chinn also had 9 tackles.
Youngstown State is now 3rd in the MVFC at 5-2, and 7-3 overall. They'll head down to Springfield, MO to take on Missouri State in the final regular season game for the Penguins. They should be in the playoffs either way, but a win would cement their inclusion.
Southern Illinois is now last (10th) in the MVFC at 1-6 with a 3-7 overall record. They'll return home to try to again play spoiler to a potential playoff team when they host the Western Illinois Leathernecks next weekend.
---
Missouri State at Illinois State
Like SIU, Missouri State came into this game having been eliminated from playoff contention a couple of weeks ago. Illinois State, however, was hoping to make a statement to the playoff committee by beating the Bears to complete a late-season turnaround involving three straight wins, with two over ranked teams (SDSU and WIU the previous two weeks). A win would put them at 6-5, and while a 6-5 team has only ever made the playoffs once before as an at-large, ISU would be in a good position to be the second if everything fell their way. Due to Illinois State playing Indiana State a week earlier than the rest of the conference season started, the ISU's both have their bye week at the end of the regular season, so this game would be the Redbirds final regular season game.
The first half started out pretty slow, with ISU hitting a 42-yard FG on their first drive, but then missing on a 34-yarder later. The second quarter, however, the Redbirds found another gear and started off with a drive ending in a 38-yard TD reception by WR Anthony Warrum. MSU was held on a 4th and 1 turning the ball over on their own 35-yard line. One 35-yard pass to WR Christian Gibbs later and ISU would have themselves their second TD within ~2 minutes. Later on in the half, MSU would throw an interception that ISU would use 7 plays to turn into a 22-yard FG to go up 20-0, which would be the score going into halftime.
A couple of possessions into the second half, ISU RB Jamal Towns would run 50 yards for a TD, putting ISU up by 27. Their next drive kicked off with a 22 yard pass and 34 yard pass and ended in a 1-yard TD pass to FB Jake Hendershot. Early in the 4th quarter, ISU QB Jake Kolbe would throw an interception, but MSU was unable to do anything with it, and on ISU's next possession they were able to get close enough to hit a 20-yard FG, running the score up to 37-0. This would prove to be the final score as time would run out on the Bears in a pretty lopsided game where MSU would only find their way to the ISU side of the 50-yard line twice in the entire game, at one point getting as close as the ISU 36 yard line before having to punt the ball.
ISU QB Jake Kolbe threw for 246 yards and 3 TDs with 1 interception and 2 sacks. WR Anthony Warrum caught 133 of those yards and 1 of the TDs. RB Jamal Towns racked up 134 yards and a TD, and RB DeMarco Corbin finished with 102 yards. LB Brent Spack led the team with 10 total tackles and DL Dalton Keene and S Mitchell Brees each had an interception.
MSU QB Brodie Lambert finished with 77 yards and 2 interceptions passing, as well as 44 yards and 1 sack running the ball (he was both the passing and rushing leader for the team this game). The top receiver was WR Zach Hoover who caught 22 yards on 2 receptions. Defensively, LB Dylan Cole led the team with 13 tackles (9 solo) and CB Matt Rush had an interception.
Missouri State falls to 2-5 in the conference and 4-6 overall and will host Youngstown State next weekend. Illinois State moves up to 4-4 in the conference and 6-5 overall. With wins over SDSU and WIU, as well as the Big 10's Northwestern, and a demolishing of MSU for their finale, it still remains to be seen if they'll be able to slip into the playoffs at 6-5. It'll probably depend greatly on what happens next weekend with WIU (currently 6-5) and UNI (could reach 6-5 with a win) as well as other playoff "bubble" teams, but at least they know that when their backs were against the wall and they absolutely had to win to keep their slim playoff hopes alive, they did, and did so against some pretty good teams.
---
Northern Iowa at Western Illinois
This was one of the more interesting games going on in the MVFC this last week, and I'm not just saying that because it involved "my" Leathernecks. UNI, in a similar situation to Illinois State, had had a rough go of things in the first half of the season and many had written them off as not really having a chance to get to the playoffs this year. But then, after swapping out their RB who occasionally throws for an actual passing QB, they had suddenly started playing more like the UNI that many of us remember and keeping their slim playoff chances still alive. Western Illinois had something of the opposite kind of season., starting the first half 5-1 with only a loss to playoff-bound SDSU, but then losing a couple of close games that they could have had but were just unable to finish a drive or two. They came into this game with 6 wins, still needing one more to really solidify their playoff chances.
UNI got the scoring started early, driving 78 yards down the field and finishing with a 2-yard TD run by RB Michael Malloy. Both defenses stepped up at that point, holding each other to punts over the next 5 possessions, before UNI was able to pick up another TD on a 9-yard TD pass to WR Logan Cunningham. WIU finally got their first points of the game on a 29-yard FG late in the first half, which made the halftime score 13-3. Early in the second half, UNI would pick up another TD on a 3-yard pass to WR Daurice Fountain, but the highlight of the drive was a 51-yard pass to WR Jalen Rima that would have been a TD but the receiver was chased down by WIU DB Xavier Rowe and caught at the 3 yard line. WIU worked down the field on their next drive, taking just over 8 minutes to finish with a 2-yard TD pass to WR Isaiah Lesure to make it 20-9 Panthers. UNI would be held to a 3-and-out, but WIU would fumble the ball two plays later. Thankfully for the Leathernecks, 6 plays after that, UNI threw an interception in the end zone, resulting in a touchback. WIU would then fumble the ball back to UNI on the next drive, and this one they would turn into points with a 6-yard TD run by Michael Malloy. WIU would come roaring down the field covering 80 yards in ~1 ⅓ minutes for a Td on a 9-yard pass to WR Lance Lenoir to pull within 11 with about 6 minutes left in the game. UNI tried to take as much time off the clock as possible, eventually getting a 21-yard FG with less than 2 minutes left. Again WIU was able to move downfield quickly and get more points on a 14-yard TD pass to Isaiah Lesure to pull within 7 points with less than 30 seconds left. The WIU onside kick was unsuccessful however, and UNI would hold on to win, 30-23.
UNI QB Eli Dunne passed for 209 yards and 2 TDs with an interception and a sack. WR Jalen Rima had 79 yards receiving, and WR Daurice Fountain and WR Logan Cunningham each had TD receptions. RB Michael Malloy had 92 yards and 2 TDs on the ground. LB Duncan Ferch led the team with 11 tackles and DL Karter Schult added to his (#1 in the FCS) sack total with 3 as well as a forced fumble.
WIU QB Sean McGuire threw for 237 yards and 3 TDs in the air, and ran for 48 yards on the ground. WR Isaiah Lesure caught 68 yards and 2 TDs, and WR Lance Lenoir had 35 yards and 1 TD. LB Brett Taylor led the team with 18 total tackles including 13 solo tackles. He is currently #3 on the FCS tackles list and #1 on the solo tackles list, averaging 8.7 per game.
Northern Iowa is now 5-5 overall and 4-3 in the MVFC and are looking to keep their slim playoff hopes alive with a home game against a good South Dakota State team to finish out the regular season. Western Illinois is now 6-4 overall and 3-4 in the MVFC and will head down to Southern Illinois next weekend. If WIU wants to make the playoffs this year, they really need to finish out the season with a win, otherwise, they will most likely be spending Thanksgiving break watching football from their couches.
---
South Dakota at South Dakota State
South Dakota came into this rivalry game with only 4 wins and some questionable losses, so even with a couple of wins to finish out the season, would likely be on the outside looking in with regards to the playoffs. South Dakota State was sitting at 6 wins, and would need to win at least one over their last two to cement their playoff position. A couple of solid wins and they might just compete for a low seed depending on how other things played out. But first, they'd need to beat their in-state rivals.
This game was one of those "back-and-forth" kind of games, where it stays close the entire time. SDSU got the only points of the first quarter with a 3-yard Kyle Paris TD run. SDSU would get a few more chances for points in the first half, but would come away empty-handed with FG misses from 43 and 52 yards out. USD would then get their first points on a 16-yard TD pass to WR Brandt Van Roekel tying the game up at 7-all going into halftime. Nearly halfway through the third quarter, SDSU notched their second TD on a 47-yard Isaac Wallace run, but USD would respond on the next possession using a 42-yard pass to set up a 8-yard TD pass to WR Dakarai Allen, again tying the game up…14-14. SDSU would come right back with another TD on a 20-yard TD run by QB Taryn Christion to retake the lead. Early in the 4th quarter, USD would drive down the field, finishing with a 3-yard TD run by their QB Chris Streveler to once more tie the game…21-all. SDSU threw an interception on the second play of their next possession setting up a 32-yard FG attempt for USD's Miles Bergner that he would miss. This is very uncharacteristic of him, since it's the first attempt under 40 yards that he's missed this season, so I don't know if it was partially blocked or really windy or what. On their next drive, SDSU found the end zone again on another QB TD run, this one from 7-yards out, to take the lead for good, with the final score being 28-21, South Dakota State.
South Dakota State QB Taryn Christion threw 215 passing yards but had 1 interception. He also ran for 79 yards and 2 TDs and was sacked once. RB Brady Mengarelli led the team in both rushing (161) and receiving (55) yards…a very uncharacteristic result since SDSU has two of the best receivers in the FCS with WR Jake Wieneke (only getting 45 yards this game) and TE Dallas Goedert (22 yards). RB Isaac Wallace also picked up 102 yards and a TD on the ground, and RB Kyle Paris had 74 and a TD. Again…215 yards in the air, but 415 yards on the ground…which is definitely not what we're used to from the Jackrabbits. LB Christian Rozeboom finished with 13 tackles in the game and DB Dallas Brown had an interception.
For South Dakota, QB Chris Streveler led the team in both passing and rushing with 217 yards, 2 TDs and 1 interception through the air and 66 yards, 1 TD and 2 sacks on the ground. WR Riley Donovan caught for 53 yards, and both WR Brandt Van Roekel and WR Dakarai Allen caught TD passes. LB Jet Moreland led the team with 14 tackles and LB Alex Gray had 8 tackles and an interception.
South Dakota State is now 7-3 overall and will finish up their regular season next weekend with a game at Northern Iowa and are looking for a win to possibly get into the discussion for a top-8 seed for the playoffs. South Dakota falls to 4-6 overall and heads back home to play North Dakota State with not really much on the line outside of bragging rights (even a win for USD won't knock NDSU out of the playoffs at this point, and it won't get USD into the playoffs either).
---
Indiana State at North Dakota State
Indiana State took their 4-6 record to the Fargodome to finish out their 2016 season. Even a win wouldn't get them into the playoff conversation (they'd only be at 5 wins), so this was really just a hope for them to finish out the season with a win. North Dakota State on the other hand, is solidly in the playoffs but want to continue their winning ways to finish out the season strong and likely nab one of the coveted top 2 playoff seeds (ensures home field throughout the playoffs until the championship game…which, regardless of who's technically the "home team", always feels like a Bison home game).
This was one of those games that, for the losing team, went downhill quickly and never really recovered. NDSU scored 3 TDs on their first 2 possessions…wait, what? Yea…well, kinda. The first time NDSU touched the ball was an ISU punt that was returned for a TD…do we consider that a possession?…maybe, but nevertheless, punt returned for a TD, 16-yard and 42-yard TD runs by QB Easton Stick and the Bison were up 21-0 after one quarter. They'd pick up 3 more on a 29-yard FG and another TD run, this time 2-yards by RB King Frazier to make it 31-0 before ISU would finally get some points themselves on a Kelvin Cook TD run. A 45-yard NDSU FG at the end of the first half would make it 31-7 at the midpoint.
The first drive in the second half, NDSU would get another TD on a 14-yard run by RB Lance Dunn to go up 41-7. At this point, NDSU essentially just started running the ball to kill time. ISU was able to pick up a 41-yard FG early in the 4th quarter and then an TD on a 2-yard run by RB Roland Genesy to reach 17 points with less than 5 minutes remaining. NDSU then essentially ran out the clock to take the 41-17 win.
Despite the high score for NDSU, nobody really had any huge numbers in this game. NDSU QB Easton Stick passed for 65 yards and ran for 85 yards and 2 TDs. RBs Lance Dunn and King Frazier each had a TD. WR Darrius Shepherd led the team with 40 receiving yards. LB Pierre Gee-Tucker led the team with 12 tackles, 2 for loss including a sack. DE Greg Menard had a sack and a fumble recovery, and CB Jalen Allison nabbed an interception and ½ sack.
ISU QB Aaron Young threw for 90 yards and was sacked 3 times. WR Miles Thompson led the team with 27 receiving yards. RB Roland Genesy actually had the biggest numbers of the day, running for 108 yards and 1 TD, and WR Kelvin Cook also had a receiving TD. LB Jameer Thurman led the team with 11 tackles.
Indiana State finished their season with a 4-7 overall record and 2-6 in the conference. Since next week is their bye week and they will not be in the playoffs, the book of the 2016 season for the Sycamores is now closed. NDSU meanwhile will head down to South Dakota next weekend to look to improve their record and reach 10 regular season wins again after only winning 9 last year.
---
My Predictions
What'd I say, and how'd I do? In my preview last week, I said…
YSU over SIU by 6 – actual result, YSU by 7…that's a win for me.
ISUr over MSU by 11 – ISUr by 37…kinda underestimated how good ISU was playing…still a win
WIU over UNI by 4 – I really should start picking with my head instead of my heart. I was really hoping WIU could pull out the win, even though the odds weren't in their favor. I was thinking UNI by 7 originally, but changed it later to WIU winning. Still I picked WIU and they lost…that's a loss for me.
SDSU over UDS by 10 – SDSU by 7…another win.
NDSU over ISUb by 26 – NDSU by 24, a win. This one actually kinda "weirded" me out. I actually said in my prediction last week "NDSU put up 24 points against probably the best defense in the conference (YSU) last weekend, so I think they could easily reach 40. Meanwhile, they've been holding some pretty good offenses to the 13-20 point range. I don't see ISU getting past 14 points probably." The actual score was 41-17 and if it weren't for that darn FG in the 4th for the Sycamores, I'd have been dead-on with ISU and within 1 point for NDSU.
So, I did pretty well this week, going 4-1, which added to my previous 21-12 record, means I'm at 25-13 for the season.
Later this week I will preview the final slate of MVFC games. With the ISU's having their bye week at the end of the season, there's only 4 games going in the last weekend before the playoffs. We'll have Youngstown State at Missouri State, North Dakota State at South Dakota, Western Illinois at Southern Illinois, and South Dakota State at Northern Iowa.