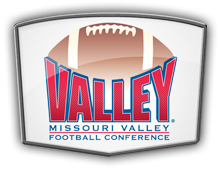 Week 11 in the FCS season…the penultimate weekend for all but 24 teams. Up to 6 MVFC teams could theoretically be playing after Thanksgiving. I don't believe any conference has ever had 6 teams in the playoffs before, so that seems pretty unlikely, but stranger things have happened. Two of the games involve matchups of two teams that are in that 6-team "possible playoffs" group, with one involving two top-10 ranked teams.
Disclaimer: For those of you who don't know me very well, I've been a Western Illinois fan for over 20 years. I will do my best to be relatively unbiased, but I know that it's impossible for me to be completely so. You'll also notice that I generally will write a little more about my Leathernecks due to my familiarity with the team.
For reference, I use the AGS poll numbers for rankings and all stats listed are only in MVFC play from here on out (unless otherwise stated).
So, here are the games this week:
12:00 PM – #13 Western Illinois (6-3, 3-3 MVFC) at Indiana State (0-9, 0-6 MVFC)
1:00 PM – Youngstown State (4-5, 2-4 MVFC) at Southern Illinois (4-5, 2-4 MVFC)
2:00 PM – #21 Illinois State (6-3, 4-2 MVFC) at #5 South Dakota State (7-2, 4-2 MVFC)
2:00 PM – #19 Northern Iowa (5-4, 4-2 MVFC) at Missouri State (3-6, 2-4 MVFC)
2:30 PM – #10 South Dakota (7-2, 4-2 MVFC) at #4 North Dakota State (8-1, 5-1 MVFC)
All games listed in Central time and all games on ESPN3.
Six MVFC teams ranked again in this week's Top-25 FCS poll. Read more here: https://t.co/9FsSqSs38N pic.twitter.com/VDeZCFJjSU

— Valley Football (@ValleyFootball) November 6, 2017
---
#13 Western Illinois at Indiana State
Last Week:
Western Illinois won at Illinois State, 31-14
Indiana State lost to Youngstown State, 66-24
History:
The Leathernecks and Sycamores have faced off 40 times starting in 1967, with Western holding the 25-15 advantage. WIU has won the last 4 games against INSU. Last year's game was a 1-point Homecoming win where the game was back and forth until Western took the lead for good on a 41-yard Nathan Knuffman FG with just under 12 minutes left in the game. The last game played at Terre Haute was WIU QB Sean McGuire's "coming out party" where he threw for 332 yards and 1 TD and ran for 28 yards and 1 TD in an OT victory.
Western Illinois is coming of a huge win over in-state rival Illinois State to set them up well for a strong push at the end of the season. Within the MVFC, the Leathernecks are averaging, on both sides of the ball, 31.2 points per game. Their weakness has primarily been at defending the pass, although they switched up some new people at a few positions for the game against the Redbirds and were much more effective at stopping that aspect of ILSU's game. One example of this is Soph DB Mike Viti, who has played in all but one game this season, but has been used sparingly until last weekend when he had 8 tackles and a couple of pass breakups (including a spectacular one that prevented a HUGE ILSU completion…possibly TD). On offense, WIU relies a bit more on the pass, although they have been effective at running when necessary for short gains. WR Jaelon Acklin still leads the conference in receiving yards with 142.5 ypg, although Western was also effective against Illinois State by mixing things up and going to different receivers at times. Both WIU FG kickers (Sam Crosa for shorter kicks, Nathan Erickson for longer kicks) are still perfect on the season with FGs.
Indiana State was completely steamrolled last weekend by Youngstown State. At 0-9, they're obviously WAY out of the playoff picture at this point, but they could still play spoiler to a couple of teams who are still in the hunt. INSU is last in the MVFC in both points allowed (50.3 ppg) and points scored (14.5 ppg). They are last in rushing and passing on both sides of the ball as well. That being said, they do have a few key players at positions that can turn a game around if the opposition isn't careful. RB LeMonte Booker is averaging just under 78 ypg and has 3 TDs in MVFC action and had 167 yards against YSU last weekend. TE Jaquet McClendon has around 58 ypg and 2 TDs including 101 yards against YSU. WR Bob Pugh has caught for just over 55 ypg and 1 TD as well as handling kick and punt return duties for the Sycamores.
Western is obviously favored in this game by quite a bit, but when you have a situation where you're coming off a huge win over a big rival and the other team is a MVFC team with essentially nothing to lose, that's when Admiral Ackbar shows up. The Leathernecks need to treat this game at ISU like last week's game at ISU…pressure the QB, force turnovers, and get the win. I think that INSU might keep it close in the first half, but WIU seems to crank it up a notch in the second half and will pull away, eventually winning by about 30.
---
Youngstown State (4-5, 2-4 MVFC) at Southern Illinois
Last Week:
Youngstown State won at Indiana State, 66-24
Southern Illinois lost to Missouri State, 36-28
History:
The Penguins and Salukis have faced off 28 times starting in 1965. YSU holds a 12-15-1 series lead and won last year's meeting, 21-14, in Ohio.
Last week, Youngstown State's #3 QB (and part-time WR) Ricky Davis demolished the Sycamore defense with a total of 447 offensive yards and 6 TDs en route to putting up their highest point total ever against a MVFC foe (66 points). Prior to that game, the "revolving door" of their QB position was "leading" their offense to a "whopping" 24.4 ppg average, so I think it's fair to say that this combination seemed to outperform expectations and makes it hard to use previous stats to evaluate things. Then again, it was Indiana State and, as previously mentioned, they are ranked last in the conference in most defensive categories. However you look at it, the Penguins do have a solid ground game, with RB Tevin McCaster averaging 77 ypg with 7 TDs rushing. On the other side of the ball, YSU is pretty good against the pass, ranking 3rd in the conference, but they have been giving up 188 ypg against the run. LB Armand Dellovade leads the team with 51 tackles against MVFC teams w/ 2 sacks, and they have a couple of decent safeties with Kyle Hegedus and Jalyn Powell, but the D-Line just isn't what it was last year (I mean…how could it be when they lost two NFL-level linemen).
Southern Illinois was looking like they had an outside chance at a playoff spot…that is, until their starting QB Sam Straub, the brightest part of their offense, suffered a season-ending broken hand injury a couple of weeks ago. In last week's game, both QB Tanner Hearn and Safety Matt DeSomer were given a chance to take over the QB role and while DeSomer actually led the team in rushing with 74 yards and Hearn was able to throw 3 TDs, they still weren't able to put together the win over "bottom half" team Missouri State. The Saluki defense isn't too bad against the pass, with S Ryan Neal leading the team with 47 tackles in MVFC games, but like Youngstown State, is not great against the run.
So, we've got two teams, neither of which will be playing in the playoffs this year. I think that if SIU had a healthy Straub at QB, then the two teams would probably be fairly equal, but without that offensive spark, I think YSU has the advantage. YSU's offense should be able to pretty much move the ball at will against a soft SIU D-line. Penguins by 7.
---
#21 Illinois State at #5 South Dakota State
Last Week:
Illinois State lost to Western Illinois, 31-14
South Dakota State beat North Dakota State, 33-21
History: The Redbirds and Jackrabbits have met 7 times starting in 2008. ILSU has the 4-3 series lead and last year's matchup was a 38-21 Redbird victory in Normal.
Illinois State really needs one more win to be in the playoff picture. They were hoping that win could come against in-state rival Western Illinois last Saturday, but that was not to be. So now, the Redbirds are looking to try to "steal" at least one win out of their last two against two of the top teams in the conference. Illinois State's biggest strength is their defense. Despite giving up 31 points to WIU last weekend, they're still averaging under 20 ppg allowed. This is primarily due to them only allowing just over 115 yards per game on the ground. Passing teams can get a little more traction though, with ISU giving up 245 ypg through the air. LB Tyree Horton is the team's tackles leader with 41 tackles in 6 MVFC games and 1.5 sacks. DB Davontae Harris gets in on 37 tackles w/ 2 sacks, 2 INTs and 6 pass breakups against MVFC teams. The Redbird offense is in the top half of the conference for total yardage and for rushing and passing individually, but not in scoring, so they have a bit of trouble converting ball movement to points. RB James Robinson is one of only two MVFC rushers who are averaging over 100 ypg in MVFC games and has 6 TDs, and RB Markel Smith is a young (Soph) talent who adds in just a bit over 53 ypg and 2 TDs. He also handles some of the kick return duties, although I don't know if he'll be 100% this week after getting briefly knocked out following a severe hit on a kickoff return last weekend. WRs Christian Gibbs and Spencer Schnell are both averaging between 83 and 90 ypg in MVFC games and each have 3 receiving TDs.
South Dakota State has already reached 7 wins and with the win last weekend over North Dakota State, should be considered a near lock for the playoffs. What they're playing for the rest of the season is a good playoff seed, which would allow them to not have to be funneled through Fargo again in the postseason. The Jackrabbits have the best scoring offense in the MVFC, putting 36.8 ppg on the board against fellow MVFC teams. Their passing offense is led by QB Taryn Christion, who is throwing for over 281 ypg with 16 TDs and only 3 INTs. TE Dallas Goedert is having a stellar year, currently one of only two MVFC players with over 100 ypg. He also has 3 TDs. WR Jake Wieneke is having, for him, a down year, averaging only ~61 ypg and has 6 TDs in conference play. They also have a solid O-Line, having allowed only 7 sacks. SDSU has had some struggles this year at preventing the run, currently ranked 7th in the conference and allowing 180 ypg on the ground. LB Christian Rozeboom is their best defensive player, averaging 11 tackles per game, second only behind WIU's Brett Taylor. Despite their issues with the run game, they were able to hold NDSU, one of the top running teams in the FCS, to only 108 rushing yards last weekend, so they do have the ability to play at a higher level at times.
Illinois State has been rather up and down this season and were able to slow down the offense of South Dakota, but also got beat by strong passing teams like Northern Arizona, Southern Illinois, and Western Illinois. The teams that beat South Dakota State however, were teams that had pretty good running games and good pass defenses…although…they did beat NDSU last weekend. I feel like Illinois State has a bit more to play for this week, needing a win to get into the playoffs, but I don't know if it'll be enough to overcome a hot Jackrabbits team. On the other hand…like WIU at INSU after WIU's big emotional win last weekend…this has the makings of a "trap game". I guess what I'm saying is that this one feels really hard for me to pick. I gotta go with one though, and I think Coach Stig is experienced enough to not allow his guys to fall into the trap of having a "letdown" after the NDSU game, so I say the Jackrabbits win this one by a Dallas Goedert TD reception…7 points.
---
#19 Northern Iowa at Missouri State
Last Week:
Northern Iowa beat South Dakota, 34-29
Missouri State won at Southern Illinois, 36-28
History: The Panthers and Bears have met on the gridiron 37 times starting in 1980. UNI has a dominating 32-5 lead in the all-time series and have won the last 11 matchups. Last year game was actually a close one though, with UNI pulling out a 38-35 win in Cedar Falls.
Northern Iowa started the season somewhat rough, going 2-3 in their first 5 games before even getting to the toughest part of their schedule and was looking like they might not make the playoffs this year. But then, the Panthers turned things around with wins over SDSU and YSU. A loss to NDSU put them essentially with their backs against the wall heading into a tough matchup with South Dakota…but the Panthers were able to pull out a big win and now finish out the season with two (should be) much easier opponents. If they win both games, there's a high probability they'll be playing postseason football. UNI hasn't had a stellar offense most of the season, but have had strong performances from RB Marcus Weymiller, who currently leads the MVFC with 110 ypg against MVFC teams and was out for the first 5 games. One area where they have had success most of the season is with their run defense, led by LB Jared Farley with 57 tackles and 1 sack in conference and with heavy pressure behind the line of scrimmage by LB Rickey Neal (12 TFLs including 7.5 sacks…both #1 in the MVFC). A couple of solid DBs (Malcolm Washington and Elijah Campbell) round out backfield with tackle numbers in the 40s and 5 total INTs between the two of them in MVFC games.
Missouri State picked up their third win of the season last week against an SIU team that hadn't been doing too badly until their QB was knocked out for the season with a broken hand. They've shown some signs of offensive life throughout the season, but have struggled in giving up points, allowing the second-most amount to MVFC teams with 38.5 ppg average. Primarily, this is against the ground game, with MSU allowing 214 ypg rushing, 2nd to last in the MVFC although DL Colby Isbell is tied for second in the conference with 4 sacks in MVFC games so far and has 4 forced fumbles and 1 fumble recovery. The Bears offense is weighted heavily towards their ground attack, which is the only MVFC school over 200 ypg running the ball (against MVFC opponents), with a 206.5 average. QB Peyton Huslig is the team's primary runner, with 80 ypg and 2 TDs, and RB Jason Randall has 52 ypg and 4 TDs. Probably the biggest "game changer" for the Bears though, is WR and return specialist Deion Holliman who leads the MVFC in both kick returns (23.4 yards per return) and punt returns (14.4 yards per return, and there's nobody else in the conference even in double digits). He's also had a punt return TD, so Holliman does have the ability to get MSU in good field position at times.
Northern Iowa is playing some of their best football of the year right now and need to win out to make the playoffs. Missouri State, however, really doesn't have much to play for other than pride. It is Senior Day for MSU, but I think that the newfound running offense of the Panthers will be able to plow through MSU's porous run defense. Decent kick returns by Holliman might get them in position for a score or two, but UNI has a pretty decent defense and I think they'll be able to hold the scoring to a minimal amount. I think that UNI will come away with their 6th win of the year, 12th in a row against MSU, and put them in a good position to finish out the season strong. I think it'll be Northern Iowa by 17.
---
#10 South Dakota at #4 North Dakota State
Last Week:
South Dakota lost at Northern Iowa, 34-29
North Dakota State lost at South Dakota State, 33-21
History: The Coyotes (kai-oats) and Bison (bi-zon) have met up 81 times starting back in 1903. NDSU has the series lead at 53-26-2 and have won 8 out of the last 10 matchups. Actually, since 1988, NDSU has won 20 out of the 22 games. Last year's game was a 28-21 Bison victory in Vermillion.
South Dakota started the season by winning their first 6 straight games and were looking like they'd sail into the playoffs for the first time as a DI team. But then, a big loss at Illinois State and a big win over Southern Illinois…a win that seriously banged up their primary offensive weapon, QB Chris Streveler…led to another loss at Northern Iowa. Now South Dakota is in a situation where they do have 7 wins, but I could actually see a scenario where they miss out on the playoffs if they happen to lose the last two games of the season, especially if they aren't all that competitive in them. Considering the games are against two of the strongest teams in the conference, they have a bit of a hill to climb to prove that they're playoff-worthy. There's no denying that USD has the strongest passing offense in the conference, putting up over 340 ypg (nearly 60 ahead of #2) led by Streveler, who has thrown 14 TDs and 4 INTs and also runs for 41 ypg and has two rushing TDs in MVFC play. He's been getting banged up quite a bit throughout the season, although it seems like the last few games it's really started to take it's toll on him, sitting out most of the SIU game (he probably could have played after halftime if they really needed him…they didn't), and then being visibly not quite 100% against UNI. The Coyotes have been fairly decent on defense, holding MVFC teams to 23 ppg and have been a little stronger against the run than they have been against the pass. They're #2 in the conference with 18 sacks in their 6 conference games with three defensive players averaging over 1 sack every 2 games. DB Andrew Gray leads the team in tackles with 43 and DL Darin Greenfield is second in the conference in Tackles for Loss with 8 in 6 games.
North Dakota State also started the season on a hot streak, although theirs lasted a little longer than South Dakota's. NDSU won their first 8 in a row before falling last weekend to rival SDSU. In pretty much all defensive categories, NDSU is the #1 team in the conference. LB Nick DeLuca has returned from an early season injury to become the team's top tackler, averaging 6.8 tackles per game, which doesn't sound like much, but there's so many good defensive players on the Bison squad that everyone seems to get in on the action, so the "huge numbers" are spread around a bit more than you usually see on most teams. FS Trey Dempsey leads the conference in INTs with 4 in their 6 conference games, and Safeties Robbie Grimsley and James Hendricks have 2 each. Offensively, NDSU has been down a little the last couple of games with top RB Lance Dunn being out with an injury. SDSU was able to force QB Easton Stick into an uncharacteristically bad game where he threw 3 INTs, was sacked 3 times, and had a fumble, but in general, Stick has been very efficient and effective for most of the season. RB Bruce Anderson has picked up some of the slack of Dunn's absense, but isn't quite on Lance's level, rushing for 70 ypg and 2 TDs against MVFC teams.
Outside of the 2013 "Perfect Season", every year back to 2011 NDSU has lost 1 game in the regular season…only 1. NDSU hasn't lost back-to-back games since 2009, when they were just starting to get their feet in the MVFC and finished 3-8 overall…if there's one thing NDSU knows how to do (other than winning), it's recovering from the rare loss. Oh…and Carson Wentz will be in the house…along with the family of Lukas Kusters (If you don't know the story, grab a box of tissues and go watch this). Streveler is banged up and not playing at 100%…and I just don't see this going well for South Dakota in this situation. I don't think it'll be a blowout…USD is still a really good team…but I don't see the Bison losing this one. I think North Dakota State by 12.