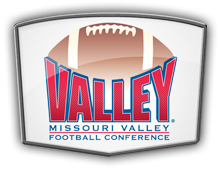 Just as a quick reminder, I'm now for the most part using conference games-only numbers for the stats as it helps weed out some of the "inflated" stats from some of the early OOC games and give a better idea of where teams are at this point in the season against more "equivalent" competition.
When I have conference ranking numbers for stats, it will be out of 10 total MVFC teams (so 10th = last) and if I use stats from another source, I'll mention that.
If I reference NCAA FCS stats, then it includes numbers for all games, not just MVFC games.
Also, I will occasionally round to the nearest whole yard when talking about averages…just makes things simpler sometimes (and really…when you're comparing a guy who throws for 271.6 ypg to a guy who throws for 170.2 ypg…do the .6 and .2 really matter that much?) Sound good?
All times are listed as Central time zone and ranking numbers based on the AGS Poll. Here's the full list along with starting times and places you can find them on TV/streaming video:
Saturday, November 3rd
12:00 PM – South Dakota (3-5, 2-3 MVFC) at Indiana State (4-4, 2-3 MVFC), ESPN+
1:00 PM – #14 Illinois State (5-3, 2-3 MVFC) at #24 Northern Iowa (4-4, 3-2 MVFC), ESPN+
1:00 PM – Western Illinois (4-4, 3-2 MVFC) at Southern Illinois (2-6, 1-4 MVFC), ESPN3
2:00 PM – Missouri State (4-4, 2-3 MVFC) at #7 South Dakota State (5-2, 3-2 MVFC), ESPN+
2:30 PM – Youngstown State (3-5, 2-3 MVFC) at #1 North Dakota State (8-0, 5-0 MVFC), ESPN+
---
South Dakota at Indiana State
The Series: The Coyotes and Sycamores have faced off a total of 4 times starting in 2012. USD holds the series lead 3-1 and last year, South Dakota won 56-6 at home.
USD's Record: South Dakota is 3-5 overall and 2-3 in the MVFC. They lost to FBS K-State, beat Northern Colorado, then lost at Weber State for their non-conference games. In the MVFC, they won at SIU by 7, beat MSU by 7, lost to UNI by 14, lost at YSU by 12, and last week, lost to NDSU at home by 45.
INSU's Record: Indiana State is 4-4 with a 2-3 conference record, with wins over DII Quincy and Eastern Illinois and a loss to Louisville. In conference, they got beat by UNI by 33, took SDSU to OT losing by 3, lost by 3 to MSU, then won by 3 at SIU, and beat YSU by 26.
South Dakota: USD's offense is almost entirely in the passing game. They're 2nd in the MVFC in passing ypg with 265, but last in rushing ypg with 115.4. In total, they average 25 ppg (8th) and 380.4 ypg (10th). QB Austin Simmons is the key to the offense, sitting at #2 in the conference with 261 ypg and 6 TDs with 4 INTs. WR Dakarai Allen is the top receiver on the Coyotes and is #3 in the conference with just over 90 ypg and 2 TDs. They have two RBs who average in the low-40's for rushing ypg (Kai Henry and Ben Klett) and both have 3 TDs. The Coyote defense is about average against the pass (6th) but has been vulnerable to a good running game (9th). Overall, they allow 36.4 ppg (last) and 469.2 ypg (9th). DB Andrew Gray tops the team in tackles with 9.2 per game, and has 2 forced fumbles and 2 INTs in MVFC games. LB Jack Cochrane is right behind with a 9.0 tackles per game average and he has 1 forced fumble and 1 fumble recovery. DB Mark Collins leads the MVFC in passes defended with 2.4 per game (11 breakups, 1 INT). Both the previously mentioned Andrew Gray and DL Darin Greenfield are tied with a few other players in the conference with 2 forced fumbles in 5 MVFC games. Across the entire NCAA and all games this season, USD is 121st out of 124 FCS teams in time of possession, averaging only 25:40 with the ball, but they're also 8th nationally in fumbles recovered with 9.
Indiana State: ISU's stats are a bit skewed by having one of the top RBs in the country for much of the season, but then suffered a career-ending injury before last week's game. Their passing offense is, overall, 8th in the conference and their rushing offense is 2nd, but if you look at the stats from last week's game (BIG win over YSU), they only had 125 yards on the ground. One receiver beat that total by himself in receiving yards and they had 351 yards total through the air with 3 TDs. If this is an indication of how the ISU offense is going to go the rest of the season, then projections may have to be modified. WR Dante Hendrix looks like he might be the primary beneficiary of the changes to the offense, as he had been averaging 52.75 ypg but had 186 yards and 2 TDs last week. QB Ryan Boyle, who had been averaging 166 ypg and had 2 passing TDs in MVFC games, had 325 yards and 3 TDs last week and ran for 68 yards. The other thing they do well is limit turnovers. ISU is tied for #1 in the entire FCS in turnovers lost with 3 total for the whole season…2 interceptions, 1 fumble. The Sycamore defense is a little easier to decipher…last against the run (254.6 ypg), first against the pass (198.2 ypg) and allowing 30.8 ppg (6th). LBs Jonas Griffith and Katrell Moss are #1 and 2 in the conference in tackles, averaging 13.4 and 11.2 respectively with Griffith ranking 4th in the FCS across all games in that stat. DB Jamal Jones leads the MVFC in fumbles recovered with 3 and they have two other players who are tied with a few others for the #2 position.
My Take: This is a tricky one to pick. ISU looks to be handling the loss of RB Ja'Quan Keys really well so far, and the passing offense has taken off. USD is statistically not as good as YSU against the passing game, so i think that trend will continue for the Sycamores. South Dakota passes the ball a lot (most attempts and completions in the MVFC), but ISU's defense is really good at stopping that. ISU is also great at limiting turnovers and they're "trending up", so I think they'll take this one by a FG. Sycamores with a 30-27 home win.
---
Illinois State at Northern Iowa
The Series: The Redbirds and Panthers have faced off 33 times since 1972 with UNI holding a 20-13 series lead. The two teams haven't met since 2015, which was a 21-13 win for Illinois State.
ILSU's Record: Illinois State is 5-3 this season with a 2-3 conference record. They went 3-0 in non-MVFC games, beating NAIA St. Xavier, rival Eastern Illinois, and FBS Colorado State by 16 points. In the MVFC, they lost at MSU by 3 on a blocked FG, beat WIU by 17 and SIU by 48, lost by 14 at NDSU, then lost to SDSU back home by 10.
UNI's Record: Northern Iowa is an even 4-4 and are 3-2 in the MVFC. They started the season with losses at Montana and FBS Iowa, then a home shutout win over Hampton. In-conference, they won at INSU by 33, lost by 25 to NDSU, won at USD by 14 and back home over SDSU by 15, then lost by 20 at WIU.
Illinois State: When the Redbirds have the ball, they mostly rely on their run game, which accounts for 185.2 ypg (4th) with 7 TDs. Through the air, they're 8th, averaging 212.4 ypg, but they do get most of their TDs that way, with 12 coming on passes. QB is a bit of a question mark for ISU, with Brady Davis getting most of the snaps this season, but Jake Kolbe (who had been the #1 QB for the last couple of years) having played off-and-on this season and getting put in for the second half of last week's game after Davis had struggled with turnovers and moving the ball. As of me writing this, ISU has not announced who will be the starter this week yet. The RB position, on the other hand, is a strength for ISU, with James Robinson sitting at #3 in the conference (#2 of "active" players) averaging 107.8 ypg with 5 TDs, and Markel Smith averaging nearly 55 ypg with 1 TD and a 7 yards per carry average. WR Andrew Edgar only catches for 69 ypg, but averages 19.2 ypc on 18 catches, which leads the conference. Illinois State also has a solid defense, allowing 116.6 ypg on the ground (2nd) and 213 ypg through the air (3rd) giving them the #2 defense in the conference in both total yards allowed and scoring. LB Zackary Mathews tops the list in tackles with 9.4 per game (7th in MVFC) and DE Romeo McKnight is tied for 7th in tackles for loss with 1.1 per game. DB Luther Kirk is tied (with 7 other players) for #1 in the conference with 2 through 5 games. Punter JT Bohlken is still having a good season, averaging 43.5 yards per punt in MVFC games with 14 of his 32 punts dropping within the 20 and overall is 9th best in the FCS.
Northern Iowa: The Panthers are…well, I guess you could say "above average" in their passing game, but a bit "below average" in their run game. They're not blowing anyone away in either, but they're not horrible. They put up 245.4 ypg with 9 TDs through the air and 141.8 ypg with 6 TDs on the ground. QB Eli Dunne is 4th in the conference with 245 ypg and 9 TDs and 3 INTs, but he's not really a running threat…at all…averaging -26 rushing ypg. WRs Briley Moore and freshman Deion McShane are averaging 56 and 40.4 ypg receiving and on the ground, RB Marcus Weymiller is 6th in the conference with 77.4 ypg and 2 TDs. Overall, they're very good at getting points once they get into the red zone, sitting at #7 in the entire FCS with a .931 average (from what I heard they were perfect from the red zone until last weekend's game). On the other side of the ball, the Panther defense is 4th in the conference at stopping the run, allowing 139.2 ypg, but are last in their pass defense, giving up 253 ypg. They're pretty good about keeping teams from scoring though, giving up 26 ppg, third in the MVFC and have kept opposing offenses out of the end zone in 3 of their games. LB Duncan Ferch is tied for #5 in the conference with a 9.6 tackles per game average and has 8 pass breakups and 1 INT to put him at #2 in the conference in defended passes with 9 total through 5 games. LB Rickey Neal Jr. has 3.5 sacks in that same timeframe, which ties him for #2 in the conference for sacks.
My Take: Both teams pretty much have to win the rest of their games to continue their playoff hopes. UNI has been somewhat weak against the run, giving up their most ground yards against NDSU and UNI, both teams who have (or had when they played the game) some of the better RBs in the conference. The last couple of weeks have not been kind to any sort of "transitive analysis", with UNI beating SDSU two weeks ago and SDSU beating ILSU last week, but on the other hand, ILSU beat WIU a few weeks ago and WIU just beat UNI last week…and in all of those games, the margin was greater than 1 score. UNI gets a little boost for being at home, but I think ISU's defense is going to make things pretty difficult for UNI's offense to do much. Because ISU's offense relies on the run so much, I don't think the QB issue will be that big of a deal, but Robinson is hard to stop…he put up 145 yards and 3 TDs against the best run defense in the conference (WIU). I could see this easily going either way, but to me, it all adds up to Illinois State probably winning this by a fairly narrow margin, maybe 28-21…also referred to by UNI fans as "Farley-ing it up".
---
Western Illinois at Southern Illinois
The Series: The Leathernecks and Salukis have played 63 times going back to 1933. WIU has the lead in the series, 36-23-4, at one point winning 18 straight (1984-2001) before SIU won 9 straight (2002-2010). The last 4 matchups have been even, with WIU winning in 2015 and 2017, and SIU winning in 2014 and 2016. Last year's game was a 28-14 victory for WIU on November 18th. The home team has won the last 4 meetings.
WIU's Record: WIU is 4-4 overall with a 3-2 conference record. They opened the season with a close loss at Montana State, then a loss at FBS Illinois, before heading home and beating Montana by 4. In the MVFC, they beat YSU by 7, lost at ILSU by 17, lost at home against NDSU by 27, then went on the road and beat MSU by 17 and won at home against UNI by 14 last weekend.
SIU's Record: SIU is 2-6 on the season and 1-4 in the MVFC. They opened with a big win over Murray State, then losses at FBS Ole Miss and a close one at home against non-conference rival Southeast Missouri State. In the conference, they lost to South Dakota, lost by 3 at Youngstown State, got steamrolled at Illinois State, lost by 3 back home against Indiana State, then went on the road and earned their first conference win over Missouri State by 14.
Western Illinois: The Leathernecks have the #3 offense in the MVFC in terms of yardage, heavy on the passing game, which puts up 287.2 ypg, is #1 in the conference. The run game is 9th, however, only moving the ball 115.8 ypg on the ground. QB Sean McGuire leads the conference in passing ypg with 271.6, 12 TDs and 5 INTs (3 of which came while already down against NDSU). WR Isaiah Lesure leads the conference in receiving ypg with 96.6 and 4 TDs while RB Clint Ratkovich comes in at #12 with 56.2 ypg and 2 TDs. As mentioned, the ground game is somewhat lacking, but is led by RB Steve McShane with 58.75 ypg and 4 TDs on the ground. McShane, however, is a threat in many aspects of the game, picking up 36.2 receiving ypg with 2 TDs, and is #2 in the conference on punt returns with 11.7 ypg. In total, McShane leads the MVFC in all-purpose yards, accounting for just under 150 ypg across all aspects. On defense, WIU is only allowing 321.4 ypg (1st) and are stronger against the run (102.6 ypg, 1st) than they are against the pass (218.8 ypg, 4th). They have, however, allowed an average of 27.2 ppg, which puts them right in the middle of the conference in that regard. LB Quentin Moon and DL Khalen Saunders lead the team in tackles with 8.2 and 7.8 per game respectively. Saunders and LB Pete Swenson are the top two in the conference for tackles for loss, and Swenson's total season average of 2 tackles for loss per game puts him at #2 in the FCS (sacks per game is 1.13 overall, #4 in the FCS). Leatherneck DBs Xavier Rowe, Zach Muniz, and Justin Fitzpatrick are ranked 3rd, 4th, and 5th in the MVFC for passes defended per game including 2 INTs for Fitzpatrick and 1 each for the other two.
Southern Illinois: The Saluki offense is 9th in the conference in both total ypg (387.2) and scoring (22.2 ppg). They do have a fairly strong running attack, putting up 205.6 ypg with 8 TDs, but only 181.6 ypg and 6 TDs on the ground. Their starting QB for most of the season, Sam Straub, was benched before the Indiana State game and #2 QB Matt DeSomer took over. Since then, DeSomer has thrown for 185.5 yards per game with 4 TDs and 1 INT in those two games. He's also run for 113.5 ypg with 1 TD rushing and was awarded the MVFC Offensive Player of the Week for last week's performance. D.J. Davis is the top RB for the Salukis, putting up 85.6 ypg (4th in the MVFC) with 3 TDs. WR Raphael Leonard averages 68.4 ypg receiving (9th) and TE Nigel Kilby is used more in short/red zone situations, only averaging 53.33 ypg, but with 4 TD receptions in conference games. On defense, SIU allows 31.6 ppg (8th) and 427.8 ypg (7th), and they seem to do a bit better against the passing game (5th) than they do on the ground (7th). LB Bryce Notree is tied for 7th in the MVFC with 9.4 tackles per game and DE Anthony Knighton is tied for #2 with 6 other players in sacks per game with .7. DB Jeremy Chinn has 2 interceptions in 5 conference games and averages 1 pass defended per game.
My Take: SIU is out of playoff consideration, but WIU is still in it, needing to win their remaining games to have a good chance. So, SIU has nothing to lose in this game and would love to play the spoiler. SIU has improved quite a bit with QB DeSomer at the helm. He's a running threat, but WIU has done pretty well against running QBs (shutting down MSU's Huslig and NDSU's Stick), but RB D.J. Davis is a quality RB that will be tough to stop. The Leatherneck O-line did a really good job last week, but they'll have their hands full again with the DE Knighton and LB Notree. Overall, this feels like it could be a "trap game" if WIU doesn't show up like they did against UNI. On the plus side, SIU doesn't seem to play well at home, with both of their wins coming on the road. I think Coach Elliott will have the Leathernecks ready to play though, and Western will come away with a 32-24 win.
---
Missouri State at South Dakota State
The Series: The Bears and Jackrabbits have met up on the gridiron 10 times starting in 2008. SDSU has won 9 of the 10 meetings, with the only MSU win occurring in 2013 at Plaster Stadium. SDSU has won the 4 meetings since then with last year's game being a 62-30 beat-down in Springfield, MO.
MSU's Record: Missouri State is 4-4 overall with a 2-3 record against MVFC teams. They lost their opener against FBS Oklahoma State, beat DII Lincoln University, and crushed Northern Arizona. In-conference, they beat ILSU by a blocked FG, lost at USD by a TD and at INSU by a FG. They hosted WIU for Homecoming and got rolled by 17 points, then hosted SIU and got beat by 14.
SDSU's Record: South Dakota State has a 5-2 record and is 3-2 against conference teams. They started the season with a game at Iowa State, but after one drive, the game was cancelled due to heavy thunderstorms. They then hosted Montana State, beating them by quite a bit, and hosted Arkansas-Pine Bluff, beating them by…well…it's not GA Tech vs Cumberland kinda numbers, but it's about as close as you're going to get in the modern age. In the MVFC, they lost to NDSU by 4 at the Fargodome, took OT to earn a home win over INSU by 3, and beat YSU by 29. They then hit the road dropping a game at UNI by 15 and then winning at ILSU by 10.
Missouri State: The Bears offense leans heavily towards the pass while utilizing the feet of QB Peyton Huslig to get much of the job done on the ground. Huslig averages 258 ypg with 8 TDs and 7 INTs through the air, and 40 ypg with 4 TDs on the ground (he's their #1 rusher), which in total makes him the conference leader in total offense, accounting for just slightly under 300 ypg. The run game, however, is 8th in the conference, putting up only 134 ypg. WRs Lorenzo Thomas and Tyler Currie both average in the 67-69 ypg range and they have 1 and 3 receiving TDs respectively, and they have two other players that average just under 50 ypg. Overall, MSU is 7th in the conference in both yards and points per game. MSU's defense is in the bottom 3 of the conference for yards and points allowed, as well as both run and pass defense, so they've really had trouble stopping decent offensive teams. LBs Angelo Garbutt and McNeece Egbim are the "bright spots" on the defense both averaging above 10 tackles per game, at #3 and #4 in the conference. 1.2 of tackles from Egbim and DE Matt McClellan are for loss, tying them for #4 in the MVFC.
South Dakota State: Despite being ranked right in the middle of the conference (5th-6th) in total yards per game, rushing ypg, and passing ypg, the Jackrabbits can put up a decent amount of points, sitting at #2 with a 30.8 ppg average. QB Taryn Christion is 5th in the conference, putting up 225 ypg with 10 TDs through the air and 26 ypg with 2 TDs on the ground. He may not put up huge numbers, but he does have the highest efficiency rating in MVFC games and is #4 in the entire FCS. RB Mikey Daniel has had to pick up the slack after RB Isaac Wallace (had been averaging 83 ypg) went down in the YSU game with a career-ending hip injury. Daniel is currently averaging 47 ypg, but had 84 yards and 2 TDs last weekend. WR Cade Johnson is the #5 receiver in the MVFC, catching 77 ypg (16.8 per catch) with 3 TDs. Across all games in the FCS, SDSU is #2 in fumbles lost and has thrown the 16th fewest interceptions, making them 4th in the FCS in turnovers lost and 10th overall in turnover margin. On the other side of the ball, SDSU again "out-kicks their coverage" (not literally), averaging 6th-7th in the conference in rushing, passing, and total ypg, but only giving up 26.2 ppg…4th of the MVFC teams. LB Christian Rozeboom averages 7.6 tackles per game and DT Krockett Krolikowski is tied for #2 in the conference, coming up with 3.5 sacks in 5 games. Punter Brady Hale averages over 42 yards per kick with 14 of his 31 punts dropping within the 20 yard line.
My Take: Missouri State isn't a bad team, and they're better than they've been in recent history, but SDSU is pretty much better across the board. Assuming the defensive "stalemate" that was much of the UNI game was a fluke, I think SDSU's offense will probably tear apart MSU's defense. SIU put up 49 points on them and the Jackrabbits' offense is better than SIU's. MSU is ok in the offensive department, but they're not going to be able to keep up. I think we'll see something like a 41-21 SDSU win in this game.
---
Youngstown State at North Dakota State
The Series: The Penguins and Bison have played 12 times starting back in 1972 with NDSU holding the the series lead 8-4. North Dakota State has won the last 6 matchups and last year's game was a 27-24 OT victory for the Bison.
YSU's Record: Youngstown State is 3-5 overall and 2-3 in the conference. They opened with a loss against Butler and a road loss at FBS West Virginia, then back home beating Valparaiso. In the MVFC, they lost at WIU by 7, beat SIU by 3, fell at SDSU by 29, headed back home where they took down USD by 12 and then got crushed by INSU by 26.
NDSU's Record:


At this point it kinda feels redundant. They haven't lost and last week they steamrolled USD. They're 8-0.
Youngstown State: YSU kinda has the opposite situation as SDSU. Rushing, passing, and total ypg are all solidly in the middle of the conference (5th-6th), but scoring is dead last, putting up 21.6 ppg. I'm not quite sure what the QB situation is over there right now, as QB Montgomery VanGorder is averaging 205 ypg with 6 TDs and 6 INTs, but also struggling at times at finding receivers (that don't play for the other teams). QB Nathan Mays has put in playing time in the last two games, although he hasn't had much success either. Mays is more of a running QB though, rushing for an average of 52 ypg in the last two games. Really, the primary offensive threat for YSU is RB Tevin McCaster who's #2 in the conference (#1 of active players) with 111 yards per game and 5 TDs. The Penguin defense is fairly solid against the pass, only giving up 203 ypg (2nd) and are overall giving up 361 ypg (3rd), although, like their offense, scoring is an issue, giving up 31 ppg (7th). LB Armand Dellovade averages 8.4 tackles per game and DT Savon Smith is #3 in the conference in tackles for loss with 7. DB D.J. Smalls is tied for #7 among MVFC players for passes defended with 5 breakups and 1 INT that was taken back for a TD.
North Dakota State: NDSU's offense is all about the run game…it helps set up everything they do on that side of the ball. Fortunately for the Bison, they're very good at it, averaging 253 ypg (1st in the MVFC) with 16 TDs. The passing game is last in the conference at 173 ypg with 10 TDs, although with a passing efficiency rating of nearly 13 points higher than the #2 team in the conference, when they need to pass, they do it well. QB Easton Stick is the one doing the majority of the passing, but he's also run for 50 ypg with 5 TDs…which means that in terms of the number of rushing TDs, he's tied for #2 in the conference. RB Lance Dunn gets 80 ypg and also has 5 rushing TDs. When NDSU goes to the air, it's often to WR Darrius Shepherd, who has 96 ypg on 25 catches with 4 TDs, and a 19.1 yards per catch average. Defensively, they are good at stopping the run, allowing only 118 ypg but are actually 8th in the conference against the pass (246 ypg). They have a ton of great defensive players (and a least a couple will likely be playing on Sundays within a few years), but because a lot of them contribute nearly equally well, combined with the good time of possession average that NDSU has, their actual stats aren't as high as some other teams top players. LB Jabril Cox gets 6.8 tackles per game and has 3 sacks, 2 interceptions, and 3 pass breakups. LB Dan Marlette has 6.6 tackles per game, 2 pass breakups, and a fumble recovery returned 38 yards for a TD, and S Robbie Grimsley gets 6.2 tackles per game with 1 sack, 1 INT, and 2 pass breakups. DE Greg Menard is tied for #2 in the conference with 3.5 sacks in 5 conference games. CB Jalen Allison and FS James Hendricks have 2 interceptions each. However you want to break it down though NDSU is #1 in the stats that really matter in the grand scheme of things…points per game (39.6) + points allowed (16.6) = 100% win percentage.
My Take: The best offensive weapon YSU has is their RB…NDSU is excellent against the run. YSU is weaker against the run game and NDSU has the best ground game in the conference. The Bison O-Line and D-Line are beasts and have given NDSU a great deal of their success over the last decade. NDSU is on a roll, playing their best football…YSU feels like they've given up on the season. Oh, and it's at the Fargodome, which is never an easy place to play. This one's gonna get real ugly real fast. I think the Bison win this one easily…like…whenever they want to take their foot off the gas, that's the margin. Maybe…idk…56-7.