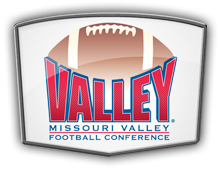 Week 3 of the FCS playoffs…the Quarterfinals. We are down to two MVFC teams left in the bracket now…the XDSU's…Bison and Bunnies. At this point, pretty much all the "pretenders" have been eliminated. There are three unseeded teams still playing this weekend, but all three have had to win an opening round game, then upset a seeded team on the road last weekend to get here.
Here's the full playoff bracket if you'd like to see what everyone is up to.
Since there are only 4 total games this week, I figured I'd just list them all, even though I'll only be previewing the two with MVFC teams in them (numbers listed before team names are seeding numbers):
Weber State (11-2) at #1 James Madison (12-0) – 6:00 PM (Friday) on ESPN2
#7 Wofford (10-2) at #2 North Dakota State (11-1) – 11:00 AM (Saturday) on ESPN2
New Hampshire (9-4) at #5 South Dakota State (10-2) – 2:00 PM (Saturday) on ESPN3
Kennesaw State (12-1) #6 Sam Houston State (11-1) – 7:30 PM (Saturday) on ESPN3
All games listed in Central time.
Now that we're down to 4 total games and since the only other college football game going on this weekend is Army at Navy at 2 PM, they were thankfully able to stagger out the games a bit so that there should be little to no overlap between them (one exception is if the Wofford@NDSU goes over 3 hours, it will technically overlap with the UNH@SDSU game just a little). Big FCS fans should be able to catch all the games this weekend without having to resort to streaming on four devices at once.
Ticket and television information for MVFC playoff quarterfinals — SDSU hosts New Hampshire (2 pm CT); NDSU… https://t.co/T8nOLGczKq

— Valley Football (@ValleyFootball) December 4, 2017
---
#7 Wofford (10-2) at #2 North Dakota State (11-1)
This Season/Last Week:
Wofford went 9-2 overall in the regular season with a win over fellow playoff team Furman. Their two losses were Samford, who was in the FCS playoffs as well, and South Carolina (an 8-4 SEC East team). Last weekend, they hosted Furman again (repeat of their season opener) and beat them 28-10 this time around.
North Dakota State went 10-1 in the regular season with wins over playoff teams Western Illinois, Northern Iowa, and South Dakota. Their only loss this season was to conference rival and current #5 seed South Dakota State. Last weekend, the Bison hosted San Diego (a repeat of last year's first playoff game for NDSU) where they won 38-3.
History:
The Bison and Terriers have played each other only once in their histories, in the 2012 playoffs when Wofford fell to the #1-seeded Bison 14-7 en route to FCS Championship #2 (of 5 eventually).
In case you've been living under a rock all season, NDSU has one of the best defenses in the country (possibly THE best) ranking #2 in the FCS in passing yards allowed, #7 in rushing defense, #2 in scoring defense, and #1 in total defense, allowing an average of 232.6 yards per game. DL Aaron Steidl, LBs Nick DeLuca and Jabril Cox, and DBs Tre Dempsey and Robbie Grimsley have all received all-conference accolades, with Cox being named the MVFC newcomer of the year. On the other side of the ball, they have the #5 rushing offense and #2 scoring offense in the FCS. Their one "weak point" is the passing game, where they are ranked 90th in passing yards per game, however they are 12th in yards per completion and their QB Easton Stick is 5th in the FCS in passing efficiency. I've said it multiple times before…they don't pass the ball often, but when they do, they are accurate. In general, the players and coaches have a ton of playoff experience (probably more than any other team in the playoffs) so to most of them, this is pretty much "business as usual".
Wofford is an interesting team. Like NDSU, they have a great run game (7th in the FCS) and their stats say that they are near the bottom for passing offense (120th)…but like NDSU, they have that for good reason. Wofford runs a triple-option offense that forces defenders to pay attention to three possible runners…usually a couple of RBs (FB & HB) or the QB himself. The additional run game possibilities that this presents can be tricky for a team that isn't very disciplined in sticking to their assignments. For Wofford, those possibilities include (Socon All-Conference first team) FB Andre Stoddard (averaging over 67 ypg and has 14 TDs) and HB Lennox McAfee (over 62 ypg and 6 TDs). You can also see HB Blake Morgan get in on both the run game and what little passing game they have, racking up just under 50 ypg w/ 8 TDs on the ground and leading the team with over 33 ypg and 1 TD receiving. They also have a couple of outstanding O-Linemen in Roo Daniels and Ross Demmel who can give the plays time to develop and open holes for those runners to move through. These guys contribute to an O-Line that is 7th in the FCS in sacks allowed.
On defense, they are 17th in the FCS in rushing yards allowed, 51st in passing yards allowed, 30th in scoring defense allowing 20.8 ppg, and 20th in total defense with 315.5 ypg allowed. They don't get a great deal of pressure behind the line of scrimmage but they do have some talented D-Linemen in Miles Brown (9 tackles for loss) and Tyler Vaughn (2.5 tackles for loss, 3 QB hurries). LB Colton Clemons leads the team in tackles with 75 including 3 sacks, an INT, and a forced fumble. Further back is first-team All-Socon DB Devin Watson who leads the team with 4 interceptions in addition to his 54 tackles (3 for loss), 2 pass breakups, and a forced fumble.
Personally, I don't think this is a great matchup for Wofford. They're a great team, but they nearly always run and NDSU is one of the best at stopping the run. Pretty much the only way to beat NDSU's defense is with a great performance from a strong passing team (like SDSU). I can't really see Wofford putting up an SDSU-level passing performance. NDSU is a very disciplined team in a familiar situation (playoff football at the Fargodome) and I don't think they'll have much trouble sticking to their assignments and stopping the runners generally. The Bison offense is not quite as dominating, especially with the injury to star RB Lance Dunn, but the rest of the guys have still been able to put up points. Now, Wofford's defense is no slouch, but they're ranked in most categories somewhere in the range of the mid-upper defensive teams in the MVFC…YSU, ILSU, WIU, SDSU. Those four teams, NDSU put up between 20 and 27 points on and won all but the SDSU game. Most of the "predictions" I've seen have NDSU getting something like ~36 points. I'm not sure they'll quite get there, but I think that where they do get to (my guess…around 25 points) will be enough to beat what Wofford is able to put up (I'm thinking maybe 10 points). So, I'm going with a Bison 15-point win for my prediction.
Other predictions (just for the fun of it, to see who's more accurate):
Massey – 35-7 NDSU
Sagarin – 38-9 NDSU
Compughterratings.com – 37-8 NDSU
---
New Hampshire (9-4) at #5 South Dakota State (10-2)
This Season/Last Week:
New Hampshire ended up with an 8-4 record with wins over FBS Georgia Southern and playoff team Elon. Losses were to Holy Cross, Albany, playoff team Stony Brook, and the #1 seed in the playoffs, James Madison. In round 1 of the playoffs, they beat NEC champ Central Connecticut 14-0 at home, then last weekend beat the #4 seed Central Arkansas on the road, 21-15.
South Dakota State went 9-2 in the regular season with losses to Youngstown State and Northern Iowa in the first half of the season. They have wins over playoff teams Western Illinois, North Dakota State, and South Dakota and last week in their first game of the playoffs, won a rematch with Northern Iowa, 37-22.
History: The Jackrabbits and Wildcats have never played each other.
New Hampshire hasn't, for the most part, been blowing things up with huge numbers, but they have put together a solid season that saw them just make it into the playoffs. They have proven that their selection wasn't a complete fluke by winning their first two games. On offense, they have the 20th best passing offense in the FCS but don't really have much of a run game. They're led by QB Trevor Knight who puts up ~246 passing ypg and 25 TDs with 8 INTs and frequently throws to All-CAA First Team WR Neil O'Connor, who's caught over 104 ypg this season with 10 receiving TDs. OL Jake Kennedy is on the All-CAA second team this season and helps give the offense time to air out the ball. The defensive side of the ball for the Wildcats is headlined by LB Quinlen Dean, who averages 9.1 tackles per game and has 11.5 tackles for loss this year, plus a forced fumble, and two interceptions. DL Rick Holt is the team's #2 tackler, but leads the team in sacks with 9 and was selected to the All-CAA second team. CBs Isiah Perkins (5 interceptions, 8 pass breakups) and Prince Smith, Jr. (2016 CAA Defensive Rookie of the Year, 8 pass breakups, 1 INT, 1 forced fumble) are the men to watch out for in the backfield. Overall, the Wildcat defense (that sounds odd to me…is the "wildcat" an offense? 😉) has thrived on creating turnovers, sitting at 7th in the FCS with 27 turnovers (18 INTs, 9 fumbles) gained.
South Dakota State is well known for having one of the most potent passing attacks of any FCS team over the last couple of years (although is down a bit this year), led by QB Taryn Christion, who is an excellent passer (257 ypg, 31 TDs, 8 INTs) but also decent at running the ball (39 ypg, 8 TDs). Christion is throwing to two receivers (one a TE technically) who will both likely be on NFL rosters next year, WR Jake Wieneke and TE Dallas Goedert. Wieneke is having something of a "down" year with only 60 ypg and 13 TDs, but already held many MVFC records for receiving (yards in a season, yards in a career, TD receptions in a career, etc.) before the season even started. Goedert meanwhile, has been carving out another phenomenal season that has seen the TE catch for 87 ypg and 6 TDs. Giving protection to their offense is one of the best O-Linemen in the MVFC, Jacob Ohnesorge. The big man on the defense is actually still only a sophomore…LB Christian Rozeboom with 9.4 tackles per game, but DB Jordan Brown has also come up big at times, sitting at second on the team in tackles with 62, recording 3 INTs, 6 pass breakups, 9 passes defended, and 2 forced fumbles. Their weakness on defense is against the run, where they give up just under 170 yards per game on the ground. Overall though, SDSU feels like a much more well-rounded team than they have in the past (where they've often been almost an "offense only" team).
So SDSU's weakness is the run game…well it's a good thing New Hampshire has such a great…um…oh…101st in the FCS rushing offense. Well, UNH's weakness is the passing game, where…um…SDSU is 15th in the FCS. So, needless to say, this isn't a great matchup for the Wildcats. They have shown that they can be tough and stay in games with good teams, but this one doesn't look good for them to do the same in. Another factor could be the weather. It's supposed to be around 26 at kickoff and sunny, which is fine, and I'm not saying UNH should have any more trouble with it than SDSU will…New Hampshire gets pretty cold at times too…but there's a bit of wind predicted throughout the morning (no, not Mt. Washington-level wind) and if that should continue into the afternoon, it could affect the passing game of both teams somewhat. Personally, I think SDSU should win this one fairly easily (as easy as any game this far into the playoffs can be). If there's not much wind, I think the Jackrabbits win by about 32-18. If there is a decent bit of wind, then probably closer to 24-12, but still SDSU wins. So, essentially, SDSU by ~12-14 points either way.
Other predictions (just for the fun of it, to see who's more accurate):
Massey – 31-13 SDSU
Sagarin – 35-20 SDSU
Compughterratings.com – 35-7 SDSU
---
Just a couple of other quick things in MVFC land that came out over this last week:
South Dakota QB Chris Streveler was announced as one of the three finalists for the Walter Payton Award (top offensive player in FCS) along with Sam Houston State QB Jeremiah Briscoe and UC Davis WR Keelan Doss. If he wins, he will be the first USD player and first MVFC player to win the award. Other MVFC finalists for the award include Shakir Bell (Indiana State) in 2011, Matt Barr (Western Illinois) in 2010, Deji Karim (Southern Illinois) in 2009, Herb Donaldson (Western Illinois) in 2008, Eric Sanders (Northern Iowa) in 2007, and Arkee Whitlock (Southern Illinois) in 2006).
Western Illinois LB Brett Taylor was announced as one of the the three finalists for the Buck Buchanan Award (top defensive player in the FCS) along with James Madison DE Andrew Ankrah and Jacksonville State DE Darius Jackson. If Taylor should win, he would become the third Leatherneck to win the award, and the fifth MVFC player to do so. I'm having a hard time finding the list of previous finalists, but the previous MVFC players to win it are Karter Schult (Northern Iowa) in 2016, Kyle Emanuel (North Dakota State) in 2014, Edgerton Hartwell (Western Illinois) in 2000, and James Milton (Western Illinois) in 1998. For Western Illinois, previous finalists for the award include Kyle Glazier in 2010 and Cyron Brown in 1997.
South Dakota State WR Jake Wieneke traveled to NYC as one of the 13 finalists for the Campbell Trophy (top scholar-athlete in all of college football). He was one of three FCS players to be named a finalist and is a Physical/Teacher Ed major with a 3.63 GPA. This year's award went to Virginia LB Micah Kiser.