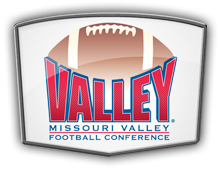 Another round of playoffs and two more MVFC see their seasons come to a close. Neither are huge surprises for the most part…one game involved two MVFC teams and somebody has to lose there, and the other was a team that barely made it past the first round but made it a competitive game with a seeded team.
---
Northern Iowa (8-4) at #5 South Dakota State (9-2)
SDSU gets revenge!

After falling to the Panthers in the regular season, No. 5 South Dakota State defeats UNI, 37-22, to advance in the #FCSPlayoffs pic.twitter.com/InToyURUTy

— FCS Football (@NCAA_FCS) December 2, 2017
| | | | | | |
| --- | --- | --- | --- | --- | --- |
| | 1st | 2nd | 3rd | 4th | Final |
| UNI | 0 | 7 | 0 | 15 | 22 |
| SDSU | 10 | 16 | 0 | 11 | 37 |
Quick Hits:
UNI – QB Eli Dunne threw for 287 yards, 1 TD, and 1 INT.
UNI – RB Marcus Weymiller, who had a huge game against SDSU early in the season, only ran for 59 yards and caught for 39 yards.
UNI – LB Duncan Ferch led the team with 12 tackles, but it was LB Jared Farley who "stole the show" with 10 tackles, in addition to a 1-yard TD run in the 4th quarter.
SDSU – QB Taryn Christion threw for 237 yards, 3 TDs, and 1 INT. He also ran for 38 yards and 1 TD.
SDSU – TE Dallas Goedert caught 6 passes for 83 yards and 1 TD.
SDSU – LB Logan Backhaus led the team with 8 tackles including 1 for loss, 1 forced fumble, and 2 pass breakups.
SDSU – PK Chase Vinatieri hit 3 FGs (29, 55, 44) and went 2/2 on XP attempts (because of score differential, SDSU went for 2 on two of their TD plays)
SDSU ramped up an early lead with a FG and TD in the first. UNI would answer early in the 2nd with their own TD to pull within 3, but then the Jackrabbits put together a string of drives that chewed through the rest of the half while allowing them to tack on two more TDs and a FG to take a 26-7 lead into halftime. Some strong defense and a couple of turnovers ensured that neither team would score in the 3rd quarter, but then in the 4th, things kicked into high gear with scoring going back and forth. SDSU with a TD and FG, UNI with two TDs…but unfortunately for the Panthers, it wasn't quite enough, as they fell by the final score of 37-22. The Jackrabbits were able to nearly completely shut down UNI's run game, only allowing 82 yards, and held onto the ball for over 10 minutes more than the Panthers did.
Northern Iowa's season comes to a close with a 8-5 overall record.
South Dakota State is now 10-2 and will host unseeded 9-4 New Hampshire next Saturday afternoon.
My Pick in Review:
I said: Panthers by 4
It was: Jackrabbits by 15
South Dakota State's defense really stepped up, limiting a balanced Panther offense to their 3rd lowest point total of the season (the other two were against playoff teams Southern Utah and NDSU).
---
South Dakota (8-4) at #6 Sam Houston State
Bearkats hold on!

No. 6 Sam Houston State holds off a furious South Dakota rally, 54-42, and advances to the quarterfinals for the 5th time in the past 7 seasons #FCSPlayoffs pic.twitter.com/MLP0hQjmat

— FCS Football (@NCAA_FCS) December 2, 2017
| | | | | | |
| --- | --- | --- | --- | --- | --- |
| | 1st | 2nd | 3rd | 4th | Final |
| USD | 7 | 7 | 14 | 14 | 42 |
| SHSU | 14 | 27 | 0 | 13 | 54 |
Quick Hits:
USD – QB Chris Streveler threw for 520 yards and 5 TDs plus 2 INTs and ran for 51 yards and a TD
UDS – WR Brandt Van Roekel caught 234 of those yards and 1 TD. Four other players had receiving TDs and three of them went over 50 receiving yards each
USD – DB Andrew Gray led the team with 13 tackles and twin brother, LB Alex Gray had 4 tackles and an INT
SHSU – QB Jeremiah Briscoe threw for 505 yards, 4 TDs, and 1 INT
SHSU – WR Nathan Stewart caught 180 yards and 1 TD, while WR Davion Davis caught 131 yards and 3 TDs
SHSU – RB Corey Avery ran for 100 yards and 2 TDs
SHSU – LB Hunter Brown led the Bearcats in tackles with 15
The first half was one of those "two for me, one for you" kinda situations with the Bearcats picking up scores twice as fast as the Coyotes. They turned a 14-7 lead after 1 quarter into a 41-14 halftime lead…however, USD wasn't going to go down without a fight. South Dakota's defense held the line in the 3rd, while their offense picked up two TD passes and then another TD run early in the 4th to pull within 6. SHSU got a FG, which was then answered by a 3-play, 48 second drive culminating in a a 58-yard TD pass to bring the Coyotes within 2 (44-42). This time though, the South Dakota defense was not able to stop the Bearcats offense, with them snagging another TD and a FG to end up winning 54-42.
To the surprise of pretty much nobody, the two QBs in this game combined for 1,025 yards and 9 TDs passing. Streveler won the QB battle with a few more yards and 1 more TD, but lost the war, with the difference being a couple of FGs and a bit more of a ground game for the Bearcats. Pretty much outside of USD in the 3rd quarter, defense was not really a thing that occurred in this game.
South Dakota ends their season with an 8-5 overall record.
Sam Houston State will spend next Saturday night hosting unseeded 12-1 Kennesaw State.
My Pick in Review:
I said: "A score of something in the range of a 58-52 SHSU win"…essentially Bearcats by 6
It was: Bearcats by 12
I was a little off on South Dakota's score, but within 4 of Sam Houston State's. A solid pick.
---
San Diego (10-2) at #2 North Dakota State (10-1)
No doubter for North Dakota State!

The 2nd-seeded Bison rout San Diego, 38-3, for the second straight year and stampede into the #FCSPlayoffs quarterfinals pic.twitter.com/NCh3xWMuWG

— FCS Football (@NCAA_FCS) December 2, 2017
| | | | | | |
| --- | --- | --- | --- | --- | --- |
| | 1st | 2nd | 3rd | 4th | Final |
| SD | 0 | 0 | 0 | 3 | 3 |
| NDSU | 14 | 3 | 21 | 0 | 38 |
Quick Hits:
SD – QB Anthony Lawrence threw for 107 yards and 1 INT
SD – S Colton Giorgi led the team with 11 tackles, while DE Jonathan Petersen had 3 sacks and a forced fumble, recovered by LB Kim Mahoney
SD – PK Patrick Murray had the lone score for San Diego with a 48-yard FG in the 4th quarter
NDSU – QB Easton Stick threw for 171 yards and 3 TDs and ran for 54 yards and 1 TD
NDSU – RB Bruce Anderson continued to fill the Dunn-sized hole in the run game with a 112 yard performance, while also catching a 48-yard TD pass
NDSU LB Chris Board led the team in tackles with 6, while SS Robbie Grimsley had a forced fumble and recovery, FS Jaxon Brown had an INT and LB Nick DeLuca had 2 sacks and an INT
San Diego has a good team, but they just ran into a Bison buzzsaw on Saturday. NDSU had a couple of TDs in the 1st and a FG in the 2nd to take a 17-0 halftime lead. In the 3rd, NDSU shut the door on the visiting Toreros, putting up three more TDs to go ahead 38-0. In the 4th, NDSU eased up on the gas a bit and SD was able to get a FG for their only points of the day, but still went down by a score of 38-3.
San Diego ends their season at 10-2 overall.
North Dakota State is now 11-1 and will host the #7 seed, 10-2 Wofford, next Saturday afternoon.
My Pick in Review:
I said: Bison by 28
It was: Bison by 35
I thought it'd be a little closer than last year…it wasn't.
---
We are now down to 8 teams left in the playoffs. The #1 and #2 seeds as well as numbers 5, 6, and 7 have all survived their first games, but #3, #4, and #8 were all taken down by unseeded teams…thus is the excitement of the playoffs. Thankfully next weekend's slate of games are a bit more spaced out, and with much less other football going on, it'll be much easier to keep an eye on most of the games live. Later this week I'll preview the two MVFC games: #5 South Dakota State hosting New Hampshire at 2 PM Saturday, and #2 North Dakota State hosting #7 Wofford at 11 AM on Saturday. The other two games in the playoffs are #1 James Madison hosting Weber State at 6 PM on Friday evening, and #6 Sam Houston State bringing in Kennesaw State at 7:30 PM Saturday evening.