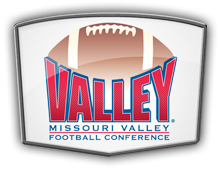 Four total games this week. Two were exciting…the MVFC games were, for the most part…not. Everyone reading this is probably pretty well aware already that both JMU's win over Weber State on a last-second FG and SHSU's defeat of Kennesaw State were pretty darn exciting games. Not going to bury the lede on this one, so I'll just go ahead and say that NDSU destroyed Wofford by 32 points and SDSU whomped all over New Hampshire by 42.
---
#7 Wofford (10-2) at #2 North Dakota State (11-1)
This is what you call a stampede!

No. 2 North Dakota State blows by Wofford, 42-10, and improves its all-time best semifinal appearance streak to 7! #FCSPlayoffs pic.twitter.com/2eyPcGUhGE

— FCS Football (@NCAA_FCS) December 9, 2017
| | | | | | |
| --- | --- | --- | --- | --- | --- |
| | 1st | 2nd | 3rd | 4th | Final |
| Wofford | 3 | 7 | 0 | 0 | 10 |
| NDSU | 14 | 21 | 7 | 0 | 42 |
Quick Hits:
Wofford – FB Andre Stoddard ran for 18 yards on 6 carries, but had the only TD for the Terriers on a 3-yard run in the 2nd quarter
Wofford – PK Luke Carter had a 40-yard FG in the first quarter and kicked off three times averaging 63 yards per kickoff
Wofford – LB Colton Clemons led the team in tackling with 14 total and a fumble recovery
NDSU – QB Easton Stick threw for 184 yards and 3 TDs and ran for 49 yards and another TD
NDSU – RB Bruce Anderson ran for 62 yards and 2 TDs
NDSU – TEs Connor Wentz (cousin of that other Wentz guy), Jeff Illies, and RB Seth Wilson all had receiving TDs
NDSU – LB Nick DeLuca had 7 tackles, 1 sack, 1 forced fumble, and a QB hurry
Wofford actually had the first points of the game on a 40-yard FG. They would hold that lead for roughly 3 minutes until NDSU hit on a 48-yard TD pass to take the lead for good. Another TD a few minutes later and the Bison were up 14-3 after one quarter. Wofford responded strongly with a TD of their own after a Bison fumble to pull within 4. Then…everything fell apart for the Terriers. NDSU drove down for another TD, Wofford took one play to fumble the ball which NDSU took down to the 3 yard line. Two plays later, they'd have TD. On the next kickoff, NDSU again forced a fumble taking over at Wofford's 32 and turned it into another TD a few plays later. This would give NDSU a 35-10 lead heading into halftime. Outside of a late 3rd quarter TD, the Bison pretty much shut things down in the second half, allowing 77 yards and zero points while eating clock time with a couple of 5+ minute drives to close out the 4th quarter and finish with the 42-10 victory. Wofford put up 177 total offensive yards in this game, which is the fewest they put up all season (including against South Carolina) and NDSU's 464 total offensive yards was the most that their defense has allowed all season as well.
Wofford finishes their 2017 season at 10-3 overall.
North Dakota State moves on to at 12-1 record and will host the 11-1 #6 seed Sam Houston State Bearkats next Friday night at 7 PM.
My Pick in Review:
I said: Bison by 15
Other predictions were:
Massey – 35-7 NDSU
Sagarin – 38-9 NDSU
Compughterratings.com – 37-8 NDSU
It was: Bison by 32
Looks like Sagarin was pretty much the closest on this one. I predicted Wofford hitting 10 points, but expected something more in the mid to high 20s for NDSU…not 40s.
---
New Hampshire (9-4) at #5 South Dakota State (10-2)
The Jackrabbits win this race with ease!

No. 5 South Dakota State dispatches New Hampshire, 56-14, and advances to the #FCSPlayoffs semifinals for the first time in program history pic.twitter.com/EHwg43jdhB

— FCS Football (@NCAA_FCS) December 9, 2017
| | | | | | |
| --- | --- | --- | --- | --- | --- |
| | 1st | 2nd | 3rd | 4th | Final |
| UNH | 0 | 0 | 7 | 7 | 14 |
| SDSU | 21 | 7 | 14 | 14 | 56 |
Quick Hits:
UNH – QB Trevor Knight threw for 236 yards, 1 TD, and 2 INTs while running for 14 yards
UNH – RB Evan Gray ran for 60 yards and a TD
UNH – WR Kieran Presley caught 7 passes for 133 yards and 1 TD
SDSU – QB Taryn Christion had 190 yards and 2 TDs through the air and 48 yards and 1 TD on the ground
SDSU – RB Isaac Wallace led the team with 79 yards and 2 TDs, while RB Mikey Daniel had 42 and 1 TD
SDSU – WR Jake Wieneke had a great day, catching for 140 yards and 2 TDs and also running for 48 yards and 1 TD
SDSU – DBs Larenzo Williams and Marshon Harris each had INTs
As close as the NDSU game was in the first part of it…this was not. SDSU had 223 yards and 21 points…in the first quarter…on three TD drives. Another TD in the 2nd would give SDSU a 28-0 lead going into halftime. Into the 2nd half, the Jackrabbits again scored to go up 35-0 before UNH finally got their first points with about 4 minutes left in the 3rd. Unfortunately for the Wildcats, SDSU countered by returning the kickoff 99 yards for a TD. A couple more SDSU TDs in the 4th got them to 56 points and they gave up one more TD midway through the 4th quarter (I think they consider that "garbage time"), but would still fall 56-14. TE Dallas Goedert was taken out of the game fairly early with what appeared to be some type of ankle injury (I believe…don't quote me on that), so it remains to be seen what condition he'll be in for their game next weekend.
New Hampshire finishes out their season with a 9-5 overall record.
South Dakota State is now 11-2 and will head east to take on the #1 seed and undefeated defending national champion James Madison Dukes (who very nearly bit off more than they could chew in their narrow win over Weber State) at 3:30 Saturday afternoon.
My Pick in Review:
I said: Jackrabbits by 12-14 points.
Other Predictions:
Massey – 31-13 SDSU
Sagarin – 35-20 SDSU
Compughterratings.com – 35-7 SDSU
It was: Jackrabbits by 42
I don't think anyone is too surprised by SDSU's offense being able to put up 52 points on just about anyone although it wasn't quite as expected in this game. I am impressed that they were able to hold New Hampshire to 14 considering they hadn't held anyone to that or fewer since early October against SIU.
---
4 Teams left in the playoffs now. The #1 and #2 seeds both advanced…although as mentioned before, #1 got a huge scare from an unseeded team. All remaining teams are actually teams that were seeded, with #'s 5 and 6 also winning their games. Later this week I'll preview both of next week's games, since they both feature MVFC teams: #2 North Dakota State hosting #6 Sam Houston State at 7 PM on Friday and #5 South Dakota State at #1 James Madison at 3:30 PM Saturday afternoon.