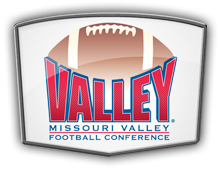 Oh right…there's still football. There's one game left…the big one, the showdown in Frisco, the grandaddy of them…wait, sorry, that's a different one. I'm pretty sure this is the matchup that the playoff committee had in their minds when they set up this year's bracket. Defending FCS champion and currently undefeated #1 James Madison Dukes taking on the 5-time champions and most dominant FCS program this decade, the #2 North Dakota State Bison.
For those of you who are unaware, the FCS championship game is held in Frisco, TX (a north suburb of the Dallas/Ft Worth area) in 20,50017k+ seat Toyota Stadium (home of the FC Dallas MLS team). The game is scheduled for 11 AM (Central) on Saturday, January 6th and will be shown on ESPN2.
Here's the full playoff bracket if you'd like to see how we got here.
It all comes down to this…#FCSChampionship pic.twitter.com/RfkNLOqi93

— FCS Football (@NCAA_FCS) December 17, 2017
---
#1 James Madison (14-0) vs #2 North Dakota State (13-1)
This Season:
James Madison is undefeated this season and haven't lost a game since a 9/17/16 matchup with FBS North Carolina. They have wins over fellow playoff teams New Hampshire (21-0) and Elon (31-3) and in the playoffs defeated Stony Brook (26-7), narrowly defeated Weber State on a last second FG, 31-28, and then demolished #5 South Dakota State (51-16).
North Dakota State went 10-1 in the regular season with wins over playoff teams Western Illinois, Northern Iowa, and South Dakota. Their only loss this season was to conference rival and #5 playoff seed South Dakota State. In the playoffs, the Bison hosted San Diego and won by 35, hosted #7 Wofford and won by 32, then hosted #6 Sam Houston State and won by 42.
History:
The Dukes and Bison have met up twice in their histories. The first time was a 26-14 victory by NDSU in Fargo in the second round of the 2011 playoffs en route to their first of five FCS championships. The second was last year's 27-17 JMU win (also in Fargo) in the semifinal round of the playoffs, which halted NDSU's string of consecutive championships.
So, a great deal has been said (and repeated) by me about the strength of NDSU (you can go back and read my previous articles here: http://thefcswedge.com/tag/ndsu/. JMU, somewhat less so by myself, but since they did play SDSU in the previous round of the playoffs, they were included in my jurisdiction, so you can go read those articles (and others about JMU) here: http://thefcswedge.com/tag/jmu/
Suffice it to say, this game should be a phenomenally tough and competitive matchup between the two best teams in the FCS over the past few years. My gut feeling on this is that due to the talent level and current injuries, NDSU has a bit of an advantage in the offensive department, especially with their ground game, but JMU has a slightly better defense. NDSU is, I believe, going to be missing at least a couple of their starting CBs, but on the other hand, JMU isn't really known for having the best passing game.
For a full rundown of key players, statistics, and analysis, check out the FCS Championship Game Preview elsewhere on this site. And if you prefer your info in a more "listenable" format, you can check out the Championship preview podcast.
Anyway, on to my own prediction. Both of these teams have the ability to really throw a team off their usual gameplan and make good teams look uncharacteristically bad. When you see that play out, quite often NDSU or JMU will get ahead by a couple of scores, the other team has to do things they're not used to, and the point differential just steamrolls (example, both of last round's playoff games where JMU/NDSU outscored SDSU/SHSU by a combined score of 106-29). Nobody has put up more than 28 points against the Dukes and Weber State was the only team to even get over 16 against them. I think NDSU has a better offense than probably anyone JMU has played this year though, so I'd expect the Bison to probably hit at least 26 points in this. NDSU was only slightly less dominant on defense, allowing 33 points in their loss to South Dakota State and 24 points in an early season OT win at Youngstown State, but otherwise holding all opponents (including in the playoffs) to 14 or fewer points. James Madison has a very good offense, but statistically not substantially better than teams like Sam Houston State or the South Dakota teams. SDSU had success against them, but that was about it. I see JMU probably being held a bit less than their average point total this game…something around the mid-20s for their point total.
So, my prediction…a 26-26 tie going to OT in an epic battle, with NDSU winning in OT on a TD pass to TE Connor Wentz.
Other predictions:
Massey – 23-21 NDSU
Sagarin – 20-18 NDSU
Compughterratings.com – 24-19 NDSU
5Dimes – NDSU -4, O/U 48…which I believe means a prediction of 26-22 NDSU
---
Because my "beat" is the Missouri Valley Football Conference, there is a bit of other news going on in the conference outside of the title game.
Illinois State has been shaking up their coaching staff a bit, with HC Brock Spack getting rid of 4 of their offensive coaches and one defensive coach. They immediately named a couple of the new offensive coaches and more recently named former ILSU Assistant Coach Harold Etheridge as the O-Line coach (most recently he was the O-Line coach and assistant HC at Georgia State) as well as former ILSU player and assistant coach Travis Niekamp (most recently ST coordinator and LB coach at Montana) as the new defensive coordinator.
At Western Illinois, after a few weeks of swirling rumors HC Charlie Fisher stepped down to take a job as the WR coach under Herm Edwards at Arizona State and then essentially at the same time, the previous Assistant HC and Co-Offensive Coordinator Jared Elliott was named the new head coach. It is expected at this time that the majority of the rest of the staff will remain at WIU.
Also, on Friday evening before the championship game, two MVFC players will be in the running for the Walter Payton and Buck Buchanan awards. South Dakota QB Chris Streveler is a finalist for the Payton (top offensive player in the FCS) and Western Illinois LB Brett Taylor is a finalist for the Buchanan (top defensive player in the FCS).
More info: Payton, Buchanan unveiling highlights FCS Awards banquet
As for my articles, you can expect one more in the next couple of days in review of the championship game, then probably another one in late April talking about any MVFC news that came out of spring practices as well as a rundown of all the MVFC players taken in the NFL draft. For those of you who have kept up with my postings, ramblings, and other random thoughts throughout the season, thanks for reading and we'll "see" you next football season.