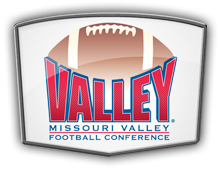 The Jackrabbits bounce back…Bison dominate as usual…Sycamores and Salukis demolish their competition…wait…what?
The Scores
South Dakota State – 38
Illinois State – 28
Northern Iowa – 17
Western Illinois – 37
Indiana State – 43
Youngstown State – 17
North Dakota State – 59
South Dakota – 14
Southern Illinois – 49
Missouri State – 35
---
South Dakota State at Illinois State
SDSU got things going right away when, on the 3rd play from scrimmage of the game, QB Taryn Christion hit WR Adam Anderson for a 64-yard TD. Following the usual XP & kickoff, on literally the next play, Illinois State QB Brady Davis one-upped the Jackrabbits with an 81-yard TD pass to R-Freshman WR Andrew Edgar to tie things up at 7 with less than 2 minutes off the clock. At that point, both defenses stepped up and only 3 first downs were allowed in the 7 drives through the rest of the quarter. It was mostly the same in the 2nd until just under 5 minutes left in the half when ISU started a drive back at their 15 and tried a pass out to the side to WR Spencer Schnell. The SDSU defense swarmed him and forced him back ~10 yards before a fumble was forced and recovered by SDSU DT Xavier Ward. One 5-yard run by RB Mikey Daniel later, SDSU had a 14-7 lead. Next drive, first play…ISU fumbles the ball on the snap and SDSU recovers in the red zone. A few plays later, the Jackrabbits scored again on a 5-yard TD pass to WR Jacob Brown. The Redbird offense was stopped on the next drive and SDSU would only need one play from scrimmage to nail an 81-yard TD pass to WR Cade Johnson to open up a 28-7 lead that they'd take into halftime.
Late in the 3rd, ISU would get pushed back and have to punt from their own 1 yard line. The punt was caught at midfield and returned 16 yards giving SDSU great field position with which to conduct a 6 play drive capped off with a 7-yard TD run by RB Mikey Daniel. Early in the 4th, the Redbirds halted the string of 28 unanswered points with an 85-yard drive ending in a 3-yard TD pass from QB Jake Kolbe (had been put in after halftime) to TE Tanner Taula. SDSU got close enough on their next drive for a 48-yard FG from PK Chase Vinatieri to pull ahead 38-14. ISU moved down the field and TE Tylor Petkovich hauled in a 9-yard TD catch. A little later Illinois State used a couple of long passes to pull within 10 points on a 26-yard TD pass to the WR Edgar, but time would run out for the Redbirds, as 38-28 would be the final score.
SDSU QB Taryn Christion threw for 292 yards and 3 TDs with 1 INT, with 131 yards and 1 TD of that going to WR Cade Johnson. The Jackrabbits top rusher was RB Mikey Daniel with 84 yards and 2 TDs. LB Dalton Cox led the team with 9 tackles (5 solo), S Brandon Synder had an INT and 4 tackles, and LB Seven Wilson and DT Xavier Ward each had fumble recoveries. ISU QB Jake Kolbe threw for 183 yards, 3 TDs and 1 INT, and ran for 45 yards. RB James Robinson (who had been averaging 130 ypg) was held to only 10 rushing yards on 13 attempts. WR Andrew Edgar had a good day individually, hauling in 9 catches for 202 yards and 2 TDs. LB Zackary Mathews had 7 tackles (4 solo) and DB Willie Edwards had 1 INT and 4 tackles.
South Dakota State moves up to 5-2 overall with a 3-2 conference record and will head back home, hosting Missouri State next weekend. Illinois State falls to 5-3 with a 2-3 conference record and next up is a road trip to Northern Iowa.
FINAL: No. 7/8 South Dakota State 38, No. 9/11 Illinois State 28 … Jackrabbits (5-2 overall, 3-2 @ValleyFootball) return home to face Missouri State on Nov. 3. Kickoff at 2 p.m. at Dana J. Dykhouse Stadium. #LastPlay #GoJacks pic.twitter.com/s1nvAPHqU5

— SDSU Football (@GoJacksFB) October 27, 2018
---
Northern Iowa at Western Illinois
Early in the first, the Panthers had an opportunity to score, getting into the red zone, but missing on a 24-yard FG. They got a second chance when, two plays later, a fumble by WIU RB Steve McShane was recovered by UNI DB Korby Sander at the WIU 31. UNI would eventually get down to the 15, but would have to settle for a 32-yard FG. On the next drive, a 30-yard pass to RB Clint Ratkovich would get WIU to the UNI 1 yard line at the end of the quarter and on the first play of the 2nd, RB Max Norris ran it the final yard for a TD to take a 7-3 lead. UNI's next drive took 6 plays and 75 yards finishing with an 18-yard pass from QB Eli Dunne to RB Marcus Weymiller. Two plays into the next drive, the Leathernecks would respond with a long pass to WR Isaiah Lesure that he took the rest of the way into the end zone in a play that covered 69 yards and gave WIU a 14-10 lead. Later in the quarter, UNI started a drive from their own 9, but on a sack by WIU LB Pete Swenson, the ball popped out and was recovered in the end zone by UNI for a safety and WIU was up by 6. They'd hold that lead to the end of the half.
A few minutes into the second half, the Panthers drove down the field, eventually reaching the WIU 6, but on a sack by LB Riggs Baxter, the QB Dunne fumbled and it was recovered by WIU. They weren't able to do anything with that one, but on the next drive, a UNI pass was intercepted by DB Xavier Rowe and returned to the WIU 43. That one the Leathernecks were able to convert into points on a 1-yard run by the RB Norris to pull ahead 23-10. Early in the 4th, a 7-yard TD pass to the WIU WR Lesure put them up by 20. On the next drive, UNI went for it on 4th and 4 but were stopped after 1, giving the ball to the Leathernecks at the UNI 32. A bunch of short runs later including a 1-yard run by the WIU RB McShane and the Leathernecks were up 37-10 with under 6 minutes left in the game. UNI was able to put together a 12-play 75-yard drive capped off with a 1-yard run by the RB Weymiller to get back within 20, but after using up over 4 minutes, WIU was able to run the ball a couple more times to end the game and come away with the 37-17 victory.
UNI QB Eli Dunne threw for 218 yards with 1 TD and 2 INTs, mostly to WR Nick Fossey who had 69 yards on 7 catches. RB Marcus Weymiller ran for 96 yards and 1 TD and caught 3 passes for 21 yards and 1 TD. The UNI site lists Christian Jegen as the top tackler in the game with 13 total (8 solo), but it also says he's a RB who was formerly a WR…so…¯\_(ツ)_/¯ LB Kendrick Suntken also had 13 tackles (6 solo) and 1 forced fumble recovered by DB Korby Sander, who also had 6 tackles. WIU QB Sean McGuire had 300 yards passing with 2 TDs and 0 INTs. WR Isaiah Lesure had a great game, grabbing 7 catches for 164 yards and 2 TDs. RBs Steve McShane and Max Norris picked up 44 and 41 yards and 1 and 2 TDs respectively. DB Justin Fitzpatrick led the team with 11 tackles (9 solo). DBs Xavier Rowe and Andre Whitley each had interceptions and LB Pete Swenson stays at the top of the conference sacks list with 2 in this game as well as 1 forced fumble and a QB hurry.
Northern Iowa drops to 4-4 with a 3-2 MVFC record. Next weekend they'll host Illinois State at the UNIDome for Family Weekend. Western Illinois equals UNI's record, 4-4 overall and 3-2 in the conference and will head down to "Little Egypt" to take on the SIU Salukis.
In a 37-17 decision over No. 17/23 Northern Iowa, Western recorded its third consecutive season with at least two victories over a 'Top 25' team.#TRADITIONofTOUGH pic.twitter.com/rEMQ744FxM

— WIU Football (@WIUfootball) October 27, 2018
---
Indiana State at Youngstown State
Despite a punt pinning them at their own 3 yard line, YSU was able to drive 97 yards on their first possession and take a 25-yard pass from QB Montgomery VanGorder to WR Jermiah Braswell into the end zone for the early Penguin lead. The Sycamores responded with a 41-yard FG on their next drive to make it 7-3. In the second quarter, YSU used a short field, starting right about at midfield, to get close enough for a 33-yard FG from freshman PK Grant Gonya, but ISU again responded…again with a FG…this time from 30 yards out, and the score was 10-6 for YSU. Later in the quarter, ISU used a 43-yard pass to freshman WR Dakota Caton to move downfield and scored on a 22-yard pass to R-Fr. WR Dante Hendrix to take their first lead. Two plays later, a YSU completed pass was fumbled and recovered by ISU, allowing PK Jerry Nunez to hit a 45-yard FG, putting the score at 16-10 at the end of the half.
The 3rd quarter was fairly even until about 9 minutes in when ISU QB Ryan Boyle threw a 22-yard TD pass to the WR Hendrix to put the Sycamores up by 13. Late in the quarter, however, YSU brought it back within one score after a 58-yard run by RB Tevin McCaster got them close and 2 more yards from McCaster on the next run into the end zone. At this point, however, the wheels fell off of the Penguin "train". The first drive into the 4th quarter resulted in a 15-yard TD pass to TE Zach Larkin and the "trees" were up by 13. YSU got down the field into the red zone, but turned the ball over on downs when QB Nathan Mays (who was put in late in the 3rd) was sacked on a 4th and 4. Indiana State took 4 plays to move 82 yards the other way, ending in a 23-yard run by RB Titus McCoy (XP attempt failed) to put ISU up 36-17. YSU went 3-and-out, and then ISU missed a 44-yard FG, but then a YSU fumble was picked up by ISU LB Jonas Griffith and taken 80 yards back across the field for another TD to make the final score 43-17 Indiana State.
ISU QB Ryan Boyle had 325 yards passing with 3 TDs and ran for 68 yards and was awarded the conference's Newcomer of the Week award. WR Dante Hendrix had 7 catches for 186 yards and 2 TDs. LB Jonas Griffith led the team with 14 tackles (11 solo), 1 sack, 1 pass breakup, and the 80 yard fumble recovery TD and picked up a MVFC Defensive Player of the Week award. DB Jamal Jones had 5 tackles to go along with another fumble recovery. PK Jerry Nunez went 3 for 4 on FGs and 4 for 4 on XP attempts to earn him the MVFC Special Teams Player of the Week award. YSU QB Montgomery VanGorder threw for 125 yards with 1 TD and ran for 40 yards. RB Tevin McCaster had 165 yards on the ground with 1 TD and WR Jermiah Braswell led the team with 93 yards on 6 catches with 1 TD. CB Devanere Crenshaw led the Penguins with 11 tackles (7 solo), and DT Savon Smith had 3 total tackles, 1.5 of which were sacks.
Indiana State now sits at 4-4 overall and 2-3 in the MVFC and will host South Dakota next weekend. Youngstown State is now 3-5 and 2-3 in the conference and will head to the far north to take on North Dakota State at the Fargodome.
Sycamores make the trip to Youngstown and walk away winners over the Penguins for their second-straight road win! #ALLIN #MarchOn pic.twitter.com/QjSaDVM7vB

— Sycamore Football (@IndStFB) October 27, 2018
---
North Dakota State at South Dakota
A bit over 6 minutes into the game, the Bison struck first on a 15-yard TD pass to TE Ben Ellefson. Their next drive, RB Lance Dunn got them close on a 75-yard run and QB Easton Stick ran it the last few yards into the end zone. LB Jabril Cox intercepted a pass by USD QB Austin Simmons a little bit later giving NDSU short field position and allowing QB Stick to throw a 2-yard TD pass to FB Brock Robbins. At this point, NDSU was up 21-0 and it would only get worse for the Coyotes from there. In the 2nd quarter, RB Ty Brooks ran 35-yards for a TD to go ahead 28-0. USD finally got their first points on a 3-yard TD run by RB Canaan Brooks, but NDSU responded with their own TD drive ending in a 6-yard pass to TE Ellefson to go ahead 35-7 at halftime.
In the 2nd half, a turnover on downs for USD gave NDSU the ball backed up to their own 2 yard line. It was apparently no problem for the Bison, because 10 plays later, QB Easton Stick was running 47 yards to the end zone for a TD. USD was able to respond two plays later with their own long QB run for a TD…62 yards by QB Simmons to make the score 42-14. In the 4th, NDSU hit a 46-yard FG and USD on their next play turned the ball over, setting up a run by the next NDSU QB Trey Lance that went 23 yards for a TD to put NDSU up 38 points. Later in the quarter, NDSU RB Adam Cofield had a 15-yard TD run which made the score 59-14 all the way to the end of the game.
NDSU QB Easton Stick "only" had 176 yards passing, but 3 TDs with 0 INTs and ran for 79 yards and 2 TDs. RB Lance Dunn had 114 rushing yards, and three other players had rushing TDs for the Bison. WR Darrius Shepherd led the team with 75 yards receiving while TE Ben Ellefson only had 2 catches for 21 yards, but both were TDs. LB Dan Marlette led the team with 10 tackles (6 solo), while LB Jabril Cox had 9 tackles (7 solo), 1 sack, and 1 INT returned 34 yards. P Garret Wegner had 2 punts averaging 50.2 yards per punt and both landed inside the 20. USD QB Austin Simmons threw for 152 yards and 1 INT and ran for 115 yards and 1 TD. WR Shamar Jackson led the Coyotes with 64 receiving yards on 5 catches. LB Jack Cochrane topped the list with 13 tackles (10 solo) and DB Elijah Reed had 10 (9 solo) tackles. Punter Brady Schutt had a 44.5 yards per punt average on 6 punts with a long of 53.
North Dakota State stays perfect on the season, 8-0 overall, 5-0 in the MVFC and host Youngstown State next weekend for their Harvest Bowl game. South Dakota falls to 3-5 overall with a 2-3 conference record. They'll hit the road taking on Indiana State next weekend in Terre Haute.
TOUCHDOWN, Bison!

Adam Cofield scores his second TD of the year from 15 yards out and the Bison lead South Dakota 59-14. pic.twitter.com/klJWFagkMv

— NDSU Football (@NDSUfootball) October 27, 2018
---
Southern Illinois at Missouri State
It took a little while for the offenses to get moving in the SIU/MSU game, but with about 5 minutes left in the first quarter, MSU QB Peyton Huslig finished off an 81-yard drive with a 6-yard TD run to put the Bears up early. In the first drive of the second quarter, SIU moved 75 yards down the field, capping the drive off with an 18 yard TD run by RB D.J. Davis, tying things up at 7. Later, a short SIU punt gave MSU the ball at their own 45 and they were able to go 55-yards in 9 plays for a 4-yard TD pass to TE Jordan Murray to take a 14-7 lead. Just a few plays later though, SIU responded with a 35-yard TD pass to TE Nigel Kilby to tie things up again. MSU wasn't done for the half though, as QB Peyton Huslig used long gains on passes to WRs Lorenzo Thomas and Tyler Currie before Currie caught a pass to cover the last 3 yards into the end zone. Cue SIU QB Matt DeSomer again, driving 75 yards down the field and using up most of the final 2 minutes of the half on a drive ending with a 4-yard TD pass to TE Kilby to again tie things up…this time 21-all to end the half.
The 3rd quarter was all Salukis as QB Matt DeSomer hit WR Landon Lenoir (younger brother of former WIU standout WR Lance Lenoir) on a 30-yard TD pass, RB D.J. Davis running 14 yards into the end zone on their next drive, and an interception returned for a TD by Safety Michael Elbert putting SIU up 42-21. All this while holding MSU scoreless and not even allowing them further along than their own 38 yard line until the very end of the quarter, when MSU was finally able to put together a drive that ended early in the 4th with a 24-yard TD pass to WR Curry, making the score 42-28. MSU next drive was 1 play long that was an interception by SIU LB Bryce Notree at the SIU 13. Two plays later, SIU was back in the end zone on a 5-yard run by RB Jonathan Mixon. Nearing the end of the game, the Bears were able to score again on a 3-yard TD catch by TE Mauricio Chio. It was too little, too late, however, as Southern Illinois would come away with the 49-35 victory.
SIU QB Matt DeSomer had 206 yards and 3 TDs passing and 92 yards rushing and earned the MVFC Offensive Player of the Week award. RB D.J. Davis ran for 96 yards with 2 TDs and WR Raphael Leonard caught 8 passes for 103 yards. LB Luke Giegling led the team with 9 tackles (5 solo) while LB Bryce Notree and S Michael Elbert each had interceptions, with Elbert's going 55 yards for a TD. MSU QB Peyton Huslig threw for 404 yards with 4 TDs and ran for 15 yards and 1 TD, which would have been great if not for 2 interceptions as well. WR Lorenzo Thomas caught 8 passes for 173 yards and WR Tyler Currie had 84 yards and 2 TDs on 5 catches. LB Angelo Garbutt finished with 12 tackles (5 solo) and LB McNeece Egbim had 8 tackles (5 solo), 2.5 of which were for a loss.
Southern Illinois picks up their second win of the season and are 2-6 with a 1-4 conference record and head back home next week, hosting Western Illinois. Missouri State drops to an even 4-4 and 2-3 in the MVFC and will head up to South Dakota State next weekend.
FINAL | Southern Illinois 49, Missouri State 35

Go Southern Go! The #Salukis are back home next Saturday at 1pm. #RunWithUs pic.twitter.com/IAQCqmWnuR

— Saluki Football (@SIU_Football) October 27, 2018
---
MVFC Standings
Team, Overall (MVFC) – last three games
North Dakota State, 8-0 (5-0) – YSU, @MSU, SIU
South Dakota State, 5-2 (3-2) – MSU, @SIU, USD
Western Illinois, 4-4 (3-2) – @SIU, @USD, INSU
Northern Iowa, 4-4 (3-2) – ILSU, @YSU, MSU
Illinois State, 5-3 (2-3) – @UNI, @INSU, YSU
Missouri State, 4-4 (2-3) – @SDSU, NDSU, @UNI
Indiana State, 4-4 (2-3) – USD, ILSU, @WIU
South Dakota, 3-5 (2-3) – @INSU, WIU, @SDSU
Youngstown State, 3-5 (2-3) – @NDSU, UNI, @ILSU
Southern Illinois, 2-6 (1-4) – WIU, SDSU, @NDSU
As with last week, "Professor Chaos" over at AnyGivenSaturday.com has written an excellent breakdown of each team's playoff chances and what they need to do…you can check it out here.
The short version is essentially: NDSU is already in, SDSU needs to win 2 of their last 3, ILSU, WIU, UNI, INSU, and MSU all need to win all 3 of their remaining games (although ILSU has a little bit more leeway since they'd be at 8 total wins…that includes a NAIA game though), and USD, YSU and SIU are all effectively out of playoff consideration.
---
How'd I Do?
SDSU @ ILSU – I thought ILSU 24-21. It was SDSU 38-28. Missed on that one…didn't account for the multitude of early turnovers.
INSU @ YSU – I thought YSU 27-17. It was INSU 43-17. Maybe I should just stop picking..this is nuts.
UNI @ WIU – I thought WIU 26-24. It was WIU 37-17. Ok…finally got one right. I was worried about some of the aspects of the game, but WIU had a pretty solid all-around effort.
NDSU @ USD – I thought NDSU 40-14. It was NDSU 59-14. I mean…really, when I put 40-14 it was nearly a "pick your score" type of scenario and I figured they'd let off the gas when they hit around 40 or so. Guess they didn't, but I think that's still a win for me.
SIU @ MSU – I thought MSU 35-28. It was SIU 49-35. Wait…everyone told me SIU sucked. I don't like this…we (my Leathernecks) have to play them next week.
Previously I was 9-6 in my picks. Another bad 2-3 week, and I'm 11-9 now. I didn't have much "game prediction" cred to begin with…but whatever was there is pretty much gone now. Another crazy week for upsets.
Next week's games are in November…the final month of the regular season before we head into the playoffs. Up next weekend on November 3rd are: South Dakota at Indiana State, Illinois State at Northern Iowa, Western Illinois at Southern Illinois, Missouri State at South Dakota State, and Youngstown State at North Dakota State. All except for YSU@NDSU (both have essentially clinched their postseason situations) should have a big impact on who has a chance at the playoffs, so it should be an exciting week.