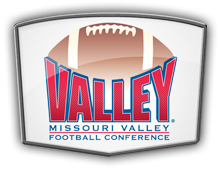 Another week of MVFC action, games seemed to go mostly as expected in terms of the end results other than one of them.
First up, here's the "quick and dirty"…just the scores:
#13 Youngstown State – 20
#25 Illinois State – 6
#1 North Dakota State – 27
#33 Missouri State – 3
#11 Northern Iowa – 25
South Dakota – 28
#31 Indiana State – 35
#16 Western Illinois – 36
#12 South Dakota State – 45
Southern Illinois – 39
---
#13 Youngstown State at #25 Illinois State
In my preview of this game, I said that Illinois State was going to attempt to salvage their conference season. Well…technically they could finish with a winning record in the conference, but at this point, the way their offense is playing, I'm not sure they're going to win any games in the conference. This game was actually a pretty even defensive/field position battle for the first three quarters with the first 10 possessions all ending in punts. Finally, with slightly over 3 minutes left in the first half, the Penguins were able to break the stalemate with a 42 yard field goal, putting them up 3-0. After a Redbird fumble on the next possession, YSU took the 3 point lead into halftime. The 3rd Quarter saw slightly more action, with ISU starting with the ball and ending with a 20 yard FG. The Illinois State defense held YSU to 13 yards on the next drive, forcing a punt, and again was able to get close enough for a FG, this time from 27 yards out, giving ISU the lead, 6-3. It would be their only lead of the game, however, as YSU would come right back with a 17-play, 91 yard drive that took just under 7 ½ minutes of game time and finished with a 20-yard TD pass a few minutes into the 4th Quarter. The next ISU drive ended in a punt, but YSU gave them another chance after throwing an interception 3 plays in…but again, the YSU defense held the Redbirds and forced another punt. This time, the Penguins were able to make something of it, driving 87 yards down the field for a TD. The key play of that drive was a 56 yard run by YSU's Tevin McCaster down to the ISU 3 yard line. At that point, YSU was up 17-6. ISU threw 3 incomplete passes in their "last chance drive" and was sacked on 4th down to turn the ball over to YSU. The Penguins were able to position the ball a bit over the next 20 seconds and get themselves 3 more points on a 35-yard field goal. ISU then started to drive back down the field, but simply ran out of time halfway there, making the final score 20-6, Penguins.
Due to the nature of the game, there weren't a ton of big numbers put up by much of anyone. YSU QB Ricky Davis only had 89 yards passing (nearly half on one 42-yard passing play), 1 TD and 1 interception. Davis did also rush for 97 yards, so offensively he did account for 186 total yards. RB Tevin McCaster ran for 81 yards (again, mostly on one play…the previously mentioned 56 yard run) and a TD. WR Damoun Patterson led the team in receiving with the catch of that one 42 yard pass and WR Alvin Bailey had 1 20-yard TD catch. Kicker Zak Kennedy led the team in scoring, going 2 for 2 on FGs and hitting both XPs and Punter Mark Schuler got the MVFC Special Teams Player of the Week award with a 45.7 yard per punt average on 6 kicks including 3 inside the 20 yard line. Defensively, FS LeRoy Alexander and LB Armand Dellovade each had 6 tackles. DE Derek Rivers ended up with 4 tackles including 3 sacks which got him the MVFC Defensive Player of the Week award. DE Avery Moss had 2 sacks, and CB Kenny Bishop had 1.
For Illinois State there were no TDs…QB Jake Kolbe had 134 yards passing, WR Christian Gibbs and RB James Robinson had 51 and 50 yards receiving (respectively). Robinson was the rushing leader with 103 yards, and had 65 yards on kickoff returns, so he was the team leader with 281 all-purpose yards. LB B.J. Bello and DL Dalton Keene each had 8 tackles, and LB Brent Spack had 6 tackles, with 2 for loss including 1 sack.
The Penguins are now 4-1 overall, 2-0 in the conference and will invite the UNI Panthers to Youngstown, OH next weekend. The Redbirds drop to 2-4 overall and 0-3 in the conference and will host the SIU Salukis in Normal, IL next weekend.
---
#1 North Dakota State at #33 Missouri State
In a matchup that last year resulted in a 55-point blowout win for the Bison (to finish off MSU's 1-win season), Missouri State would come into the game looking significantly more improved over last year, and getting this game at home. Would it be enough for them to come away with an upset victory over the defending national champs? Well…no, but I did think that MSU, especially their defense, performed significantly better than last year. It'll be interesting to see if they continue to trend up as they finish out season #2 under HC Dave Steckel and into the next few.
Starting off the game, the Bears came out fairly strong on both sides of the ball, moving down the field 30 yards and then hitting a 50 yard field goal. Defensively, they held the Bison to -1 yards in their first two drives and 37 total yards and 0 points in the first quarter, which put the Bears up 3-0 at the end of 1. From that point on, though, all the scoring was on the other side, with the Bison getting a 38-yard FG and then intercepting a pass two plays into the next series and taking advantage of it with a drive ending in a 21-yard TD pass. An MSU fumble on the next possession gave the ball back to NDSU, but they were forced to punt after going 3 plays and losing 8 yards. The Bison defense held the Bears to a 3-and-out and then would get a 21-yard field goal with just under ½ minute left in the 2nd quarter, putting the halftime score at 13-3, NDSU. The second half, NDSU started with the ball, but fumbled it in the MSU red zone. MSU made it 40 yards before having to punt, then NDSU went 73 yards back the other way before missing a 42 yard field goal. MSU fumbled the ball back to NDSU, and again they took advantage with a 1-play "drive" of a 22-yard TD run with just under 5 minutes left in the game. MSU was held to a punt on the next drive, but a Bison fumble on the catch was recovered by the Bears. 5 plays and 1 intercepted pass later, and the Bison were able to run out the clock and come away with the 27-3 victory. A solid win for NDSU, but also a surprisingly good performance by MSU, holding the Bison to "only" a 24 point win and winning the turnover battle 4-2.
NDSU QB Easton Stick threw for 159 yards and a TD, but was also sacked twice. RB King Frazier ran for 126 yards and 2 TDs and WR RJ Urzendowski led the team in receiving yards with 73. WR Darrius Shepherd had 62 yards and a TD reception. CB Jaylaan Wimbush led the team with 7 tackles, SS Robbie Grimsley had 6 tackles and an interception, and LB Matt Plank would pick up 6 tackles including 3 for loss. DE Greg Menard and LB MJ Stumpf would each have 2 tackles for loss, with one of Menard's being an 8-yard sack.
MSU QB Brodie Lambert threw 146 yards, 0 TDs, and 2 interceptions. The majority of those yards (53) went to WR Malik Earl. TB Jason Randal led the team with a whopping 17 yards rushing…actually, the team total for rushing yards was 30. Defensively the Bears were led by LB Dylan Cole with 15 tackles including 2.5 for loss and 1 forced fumble. DL Colby Isbell had 1 solo sack and ½ sack, assisted by LB Kurran Blamey.
The Bison remain perfect with a 5-0 record overall and 2-0 in the conference and will head home next weekend to take on South Dakota State in the annual "Dakota Marker" game, a rivalry series that has been played 104 times starting back in 1903. The Bears fall to 3-2, 1-1 in the MVFC and will host Western Illinois next weekend for their Homecoming game.
---
#11 Northern Iowa @ South Dakota
Now, this game really surprised me. Going into the season with a new coach, losing one of their top young defensive players, I figured USD wouldn't do all that well. They don't have a winning record yet, but they've done fairly well in games that I thought they wouldn't do that well in, and then they took down UNI, which is a team that I thought would be up from last year. Then again, maybe USD is just one of those teams that's good for 1 really surprising upset per year…NDSU last year…UNI this year.
USD QB Chris Streveler handled the majority of the offense for the Coyotes, getting the scoring started 3 plays in with a 69 yard TD run. UNI would respond on the next possession with a drive capped by a 12 yard TD run to tie it up. Back to USD and a 75 yard drive ending with a 10 yard TD run to put them up by 7. UNI again comes back and goes 76 yard to finish with a 17 yard TD pass. USD would throw an interception on their next drive and a high-scoring 1st quarter ended in a 14-14 tie. A couple of back and forth stalled drives and UNI would finally get in FG range, hitting a 29 yarder to break the tie…but then on the second play from scrimmage, USD would hit a 75 yard pass for TD to take the lead. A few more punts back and forth and the half would end with USD up 21-17. A couple of possessions into the second half, UNI would throw an interception, which 5 plays later would allow them to hit a 29 yard TD pass to increase their lead to 11. The Panthers would work themselves back into the game on the next drive on a 19 yard TD run and successful 2-pt conversion early in the 4th quarter to pull within 3. A USD turnover on downs gave UNI another opportunity, which was squandered on a 34 yard missed FG that would have tied the game. A UNI turnover on downs on their next possession would lock in the win for the Coyotes, with a final score of 28-25.
USD QB Chris Streveler would earn MVFC Newcomer of the Week with his performance of 182 yards and 2 TD passing, as well as 128 yards and 1 TD rushing. He also had 1 interception. WR Tacari Carpenter caught the majority of the passes, going for 109 yards (mostly on 1 75-yard TD reception) and 2 TDs. RB Trevor Bouma also rushed for 72 yards and 1 TD. LB Jet Moreland was the tackle leader with 14. DB Tyson Graham, and DLs Colin Mertlik and Lambert all got 2 sacks, with 10, 7, and 3 total tackles respectively. DB Andrew Gray had 5 tackles and an interception.
UNI QB Aaron Bailey passed for 149 yards and 1 TD through the air and 95 yards and 2 TDs on the ground. He also had 1 interception. RB Tyvis Smith had his second 100+ yard game of the season, going for 113 yards on 21 attempts. WR Christian Jegen led the team with 48 yards receiving, and RB Michael Malloy would have a couple of catches for 26 yards and a TD. Defensively, DL Karter Schult, as he frequently does, led the team in tackles with 8. LB D'Shawn Dexter ended with 7 tackles, including 1 for loss. Also DB Malcolm Washington ended up with an interception.
UNI and USD now have identical records at 2-3 overall and 1-1 in the conference. The Panthers will travel to Youngstown State for a tough game against the Penguins next weekend, and the Coyotes will be heading down to Indiana State.
---
#31 Indiana State at #16 Western Illinois
Now for the game I attended this weekend…Homecoming at Western Illinois. It was a pretty crazy weekend for me personally (I organize and perform in the WIU Alumni Band every year, so I was really busy with that stuff all weekend and barely had time to pay attention to the other games going on around the MVFC)…and it was capped off with what I thought was a pretty crazy and long (over 3 ¾ hours) game.
An early defensive stalemate saw the first 5 possessions end in punts, before ISU completed a 61 yard drive highlighted by a 63 yard run to the WIU 1 yard line and got it over the line on the next play for a TD. A few possessions later and early into the second quarter, a WIU QB run went 11 yards for a TD tying up the game. On the next play from scrimmage (you're going to hear this phrase a few times) Indiana State hits a crazy 65-yard TD pass that bounced off the back of the receiver, up in the air just out of the reach of two WIU defenders, rolling down the back of one WIU defender's back and right into the hands of the original ISU receiver. Video quality isn't great, but you can check out kinda how it went down here. On the next play from scrimmage, WIU would respond with a 68 yard TD pass of their own, but "donked" one side of the uprights to miss the XP. 3 plays later, ISU would throw an interception, but on the next play from scrimmage, WIU gave it right back with their own thrown interception. Back and forth a bit more and Western would find their way into the end zone again with a 1 yard TD pass with 13 seconds left in the half. This would make the score at halftime 20-14, advantage Leathernecks.
Early in the second half, Western would open up the lead with a 2 yard TD run. The WIU defense would hold on the next series forcing a punt, which was fumbled and recovered by the Sycamores at the 16. This allowed ISU to come roaring back in the 3rd quarter with a 10 yard TD run, then a couple plays later, a 32-yard pick-6 followed by a defensive 3-and-out (complete with bad punt) and a 4 play drive resulting in another ISU TD. By this point, the Sycamores found themselves up 35-27….still in the 3rd quarter. Early in the 3rd quarter, WIU would get back on track with a 9 yard TD pass, a 3-and-out of their own (which pushed ISU back 11 yards) and then a 41 yard field goal on the next possession. ISU would have to punt on their next drive, and WIU would take just over 7 minutes on their next one, going for it (successfully) on 4th and 1, but then going for it again (unsuccessfully) later the same drive on 4th and 1 from the ISU 28 (which seems really odd to me since the FG kicker had already nailed a 41 yarder earlier…but maybe they were really being aggressive and pushing to just put the game away at that point with a TD).
The next drive, ISU would at one point hit a 14 yard pass on 4th and 13 to keep the ball moving, but then after a few more plays, on 4th and 1, from the WIU 29 yard line, ISU lined up to go for it (44 seconds left in the game, down by 1, with 3 timeouts left). Apparently, the idea was that they were going to wait at the line, see if any Western players jumped offsides…if so, the center was told to snap the ball, but if not….time out and probably kick a FG. Well, a WIU player did jump, but it's unclear if he got back in time or was over the line, because as the ISU center snapped the ball, the QB wasn't able to grab it cleanly, picked it up and tried to move it forward, losing a couple of yards and turning the ball over on downs. There was no flag on the WIU defense (and I honestly can't say if he was over the line or not…my perspective from where I was sitting for the game wasn't great for that play), so the play stood as called on the field. Personally, I'm not sure why ISU didn't just go for the FG from there, since their kicker was apparently perfect on the year and the ball was sitting on right about the 29 yard line. But anyway, according to the refs…no flag, no foul, WIU gets the ball back on downs. They're able to run the ball a few times but have to punt it back due to ISU using all of their 3 time outs. WIU then allows ISU 40 yards on 2 plays, but time runs out without them getting any more points, giving Western the 36-35 Homecoming victory.
WIU QB Sean McGuire threw for 363 yards and 3 TDs, but also had 2 interceptions (including the previously mentioned pick-6…his 3rd in the last two games, which is somewhat worrisome for Leatherneck fans). He also ran for 28 yards and 1 TD himself. WR Lance Lenoir caught for 204 yards and 2 TDs, but also had a punt return fumble which gave ISU the ball with short field position. RB Steve McShane ran for 89 yards and 1 TD. On the Leatherneck Defense, LB Brett Taylor had 11 tackles w/ 1 for loss. LB Quentin Moon had 10 tackles. DLs Pete Swenson and Jordan Veloz, and LB Adam Brott had 1 sack each, and DB Timothy Smith had an interception.
ISU QB Isaac Harker threw for 241 yards and 1 TD, but also had 1 interception and was sacked 3 times. WR Robert Tonyan had 82 yards and 1 TD receiving (mostly on that crazy 65-yard TD reception). RB Roland Genesey led the team with 78 yards, RB Dimitri Taylor had 66, and RB Jaquan Keys had 24…all three had one rushing TD each. DB Devin Brockington, LB Katress Moss, and DL Conlan Cassidy all finished with 6 tackles. LB Jameer Thurman had 3 tackles, but also had the 32-yard pick-6. DB Rondell Green had 5 tackles and also had an interception.
Indiana State falls to 3-3 overall, 1-2 in the MVFC and will head back home to take on South Dakota next weekend. Western Illinois moves to 4-1 overall and 1-1 in the conference, and will head down to Missouri State to play the Bears at their Homecoming Game next weekend.
---
#12 South Dakota State at Southern Illinois
Missouri Valley Football….hard-nosed, strong defense, run the ball down their throats over and over again, low scoring….wait….SDSU….SIU….what are you doing….that's not….no….wait…..hey……stahp!
So, in a game that saw both teams pass for over 420 yards, it felt a little more like Big Sky football than it did Missouri Valley Football. The first quarter started with a 75 yard SDSU drive that ended in a 17 yard TD run. A couple of punts back and forth and SIU is able to slowly work their way down the field getting their own TD on a 6 yard run. The next drive is significantly faster, with two passes totaling 80 yards and ending with a TD for the Jackrabbits. Both defenses held for the next few possessions, bringing the 1st quarter to an end with a 14-7 SDSU advantage. Second quarter started the way the 1st ended…6 more possessions ending in punts….however….the next one was a 2-play, 19-second TD drive for SDSU, then a 3 play, 47 second TD drive for SIU, then an 8 play, 58 second TD drive for SDSU, then a 7 play, 42 second drive for SIU ending in a 45 yard field goal….phew. For those who might have lost track, that's 25 points between the two teams in the last 2 ¾ minutes of the half…making it 28-18, SDSU, at halftime.
Coming out of halftime, SIU is held to a 3-and-out, which SDSU follows up with a 1 play, 56 yard TD pass. Another 3-and-out for SIU and SDSU gets within long FG range, but misses a 48 yarder. Now it's SIU's turn to battle back, getting a TD on a 69 yard drive finishing with an 11 yard run. A 3-and-out for SDSU, and SIU gets themselves another TD on an 11 yard TD pass. Again SDSU is held to a 3-and-out, but this time SIU gives it right back to them on an interception. At the end of 3, it's 35-32 Jackrabbits. In the 4th quarter SDSU hits a 27-yard TD pass, then SIU with a 75 yard TD drive that included 3 30+ yard plays (two passes and a run). SDSU would hit a 33-yard field goal later, and then sack SIU on a 4th and 8 to essentially end the game with the final score of 45-39…another Jackrabbits win.
SDSU QB Taryn Christion threw a school record 466 yards in the game as well as 5 TDs and picked up the MVFC Offensive Player of the Week award. LIke last week, two receivers reached 100+ yards, with WR Jake Wieneke hitting 164 yards and 2 TDs, and TE Dallas Goedert catching for 108 yards and 1 TD as well as running for a 10-yard TD. RB Brady Mengarelli and WR Alex Wilde both caught TDs as well. RB Isaac Wallace led the team with 58 yards on the ground. Also, SDSU LG Sepestiano Pupungatoa received the MVFC O-lineman of the Week award for his part in allowing the QB time for all those throws and opening up holes for the RBs. For the Jackrabbit Defense, Christian Rozeboom had a huge day with 20 tackles, 1 for loss, and 1 forced fumble. LB Jesse Bobbit had 10 tackles and DB Jordan Brown had an interception. SDSU's Punter, Brady Hale, had 8 punts with an average of 42.9 per punt, a long of 50, 1 inside the 20.
SIU QB Josh Straughan threw 380 yards, 2 TDs, and 1 interception. WR Connor Iwema caught 107 yards of that and a TD and WR Billy Reed caught 86 yards. WR Jimmy Jones also had a TD reception and a TD run. RB Jonathan Mixon ran for 37 yards and 2 TDs. LB Kyron Watson finished with 7 tackles, 2 for loss including 1 sack, and a forced fumble. SIU Punter, Lane Reazin, also punted 8 times with an average of 41.6 yards per punt and 2 inside the 20.
SDSU moves up to 3-2 overall, 2-0 in the conference, and will head up to the Fargodome for a rivalry game against North Dakota State next weekend. SIU drops to 2-3 and 0-2 in the MVFC; they'll head up to Illinois State next weekend.
---
So, let's take a look at what I'd predicted and see how I did.
Youngstown State over Illinois State by 6 – actual result, YSU by 14…so I was a little off on the margin. I assumed ISU would be able to put up a few more points. But, still, that's a win.
North Dakota State over Missouri State by 28 – actual result, NDSU by 24…I knew this would be a lot closer than last year's blowout win for the Bison. Only 4 points off the margin too, so that's a win for me.
Northern Iowa over South Dakota by 13 – actual result, USD by 3….can't win them all…just one of those somewhat unexpected results. That's a loss for me.
Western Illinois over Indiana State by 14 – actual result, WIU by 1….it was WAY closer than I thought it'd be, but WIU did still come away with the win…and so did I.
South Dakota State over Southern Illinois by 10 – actual result, SDSU by 6. I also predicted a pretty high-scoring game, total score of 70+ or so…I almost put 80+ points, but was trying to be conservative…total score ended up being 84 points. This was pretty darn close, I'd say…so that's a win.
So, this week, I went 4-1. I was 5-4 on the season so far, so that puts me at 9-5 overall for picking MVFC games.
Later this week I'll preview the MVFC Week 7 slate of games, which include (and these are the updated/current AGS Poll rankings): #30 South Dakota at #35 Indiana State, #14 Western Illinois at #36 Missouri State, #11 South Dakota State at #1 North Dakota State (in the annual Dakota Marker Game), #23 Northern Iowa at #12 Youngstown State, and Southern Illinois at #33 Illinois State.